Not a great squonk mod (bottle janky) but for $20 it is priced right. Just tested a single coil RDA on it in TC and not bad, a little on the hot side. I can test more TC builds later tonight if anyone is interested. Holds up to 35mm tanks with maybe just the slightest of overhang.
https://www.usvofficial.com/product/mach-on3-squonk-starter-kits/
They are going out of business so other items on closeout…sigh, hope it is not just the way it is now.
I like this little bastard but the coils are still pricey. Good flavor from it but probably not a good buy since it needs proprietary coils.
https://www.usvofficial.com/product/cks-junior-aio-starter-kit/
Regarding TC, I just got home and wow was it firing hotter than when I left. Not sure if it is because it is slightly colder or what, same single coil RDA, never took it off. I have had to reduce the temp to 350F from about 410 from earlier, I normally vape at 430 to 450. Gonna do a new build in a dual coil RDA and compare to my G Class and report back in an edit.
Edit: With a dual SS316L dual quad core build the TC actually came close to my G Class, it does vary a little though, went back and it was hitting lower than before. One thing I noticed is I don't think the power is adjustable in TC, at least I could not find a way to change it. I am not sure where the box is with the owner's manual, maybe you can adjust the power in TC mode but I could not find it.
For $20 it is worth a shot, it did read the ohms correctly matching what the G Class read.
Looks good with the Asgard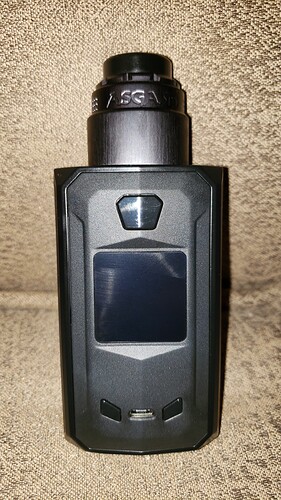 Tried that but nothing. I think the only button combination I didn't try was holding all the buttons but that would take some serious finger stretching. It does seem to work OK though, much better than the last mod I had from the same company.
I can also recommend to anyone who is still looking for this resource where there is a vape sale uk. As I understand it have products of the week for which there are certain discounts and it change quite often. If you follow the changes in time you can get mixes and VAPE itself at a very good price.
I have only bought from them once but it went well, fast shipping and good communication. I love the Slice but be warned, the paint job is shit. I red still looks new but I baby that sucker, my black I removed all the paint as it was all chipped to hell. The silver would probably be your best bet. Keep in mind you need a 26650 battery to run it.
I have a little vested interest in this one but it is still nice to have a code if you are up for some tasty one shots
VC code For 10% off use code: mixit
Steam Crave have launched the Aromamizer Plus V2 in both Basic and Advanced kits for pre-order.
They also have a 20% discount for members at Steam Crave Fans Club.
Mah Dearest Peeps,
I'm looking for a Mod for someone who suffers from TBI (Traumatic Brain Injury). The have not done well (problems with fine motor skills) with changing out 18650 batts for charging (several vented ones!) and juice making it's way inside the mod killing it.
Q: What is a good built-in battery type mod that is resistant to being mistreated? …also affordable. I almost bought a Freemax Metal 80W (in Stainless) just now but I was not willing to send a drivers license pic to qualify as an adult. Also I saw something like IPV (?) juice-proof type mods? That'd work.
I miss you Tardnuggets, been hyperfocused in 2019 …but who did I think of when I really needed PROFESSIONAL help? TIA B's [visualize a buncha hearts emojis here]
Hey buddy, the aegis mini is pretty nifty and fairly hardy - I would only use a charger that is a 1 amp charger I have seen one come back after being charged with a samsung fast charger .
I would also look at the at the Vaporesso Target Mini pugs has a review lying around here somewhere.
Ah there it is
Good luck in the search mate good to see you drop in.
Vapepal10 10% discount on there already amazing prices
Please excuse a little more promotion there is a standing code for VC use code "mixit" for 10% and you may just grab yourself a golden ticket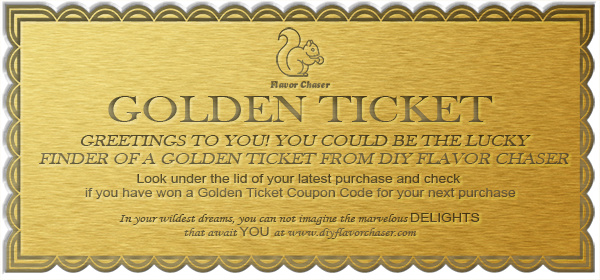 Brother I can't wait to try a few of those, once the vape budget stops smoldering.
ordered at weekly sale, pleased with prices and assortment
I was rummaging through farcebook a few minutes ago and stumbled across a 10% off and 10 free liquid bottles offer on a kit buy. I probably have missed it knowing my luck. Might try my arm and get some liquids from them.
Steam Crave have announced pre-orders for the new 35mm Aromamizer Ragnar RDTA
Code B19Y4FZU gets you 20% off.
spring sale available on vawoo. they update the list of discounted devices weekly. no code needed. there are multiple pod systems and mods.on sale now. don't know about eliquids
JAC Vapour - Discount code ECR69 for 20% discount site wide.
Used it last Sunday successfully, and just tried again and it's still valid.
Not sure for how long though…
Eg, SERIES-22 Work & Play Bundle £64.99
With code, £52.64.
That is quite the hike even more than we pay here which is unusual