Glug, glug, glug …

Been playing with some of the new FA, must say I think I prefer a few of the bakeries from that release.
Not much of a donut guy but this Crispy Doughnut seems better than most I've had before. I think it needs a bit of help but easily a good base to work off.
This recipe needs a couple of tweaks but it's almost there…
Just placed an order with Chef's…Damn,would've have thrown that Doughnut Crispy in if I'd known about it.


Nice looking recipe, @marsh8

I'm sure there'll be another



Just heard the postie thinking it was my Chefs order arriving but no luck

maybe Monday now
Wow, when was this released ?
Lol, yeah…there will! Months generally go by though, between Chefs orders(think Custard Prem)
I'm generally able to get what I need from BCF, though this donut isn't available there. I can't seem to find it on FA website, either , but I'm sure that's just me

First I'm hearing of it, SD. I'm going to message Chef's, and see if they can add to my order.
Edit: scratch that idea…just checked email, package on the way!
Dear Math,
I'm not a therapist, solve your own problems….
These were actually just testers to see where the new SSA fruits sat in a mix, but I can't put either down…
@Rocky02852 I tried the Sweet Cocoa something was whispering in my ear use it low so started down there. Only used Mocha and Cream a couple of times but seemed like a good pairing.
I'll have to retest this one that RDA is tainted by CAP Gingerbread

I pick up a weird off note to that one @SessionDrummer (lime)

Where'd you pick that up from @Tmease. Seems like every time I looked for it, it either wasn't in stock, or wasn't carried.
(maybe) if that is Custard Premium, I think they may rename it for the UK market


I get the Flavour Creative from chefs, which is FA rebottled at a huge savings,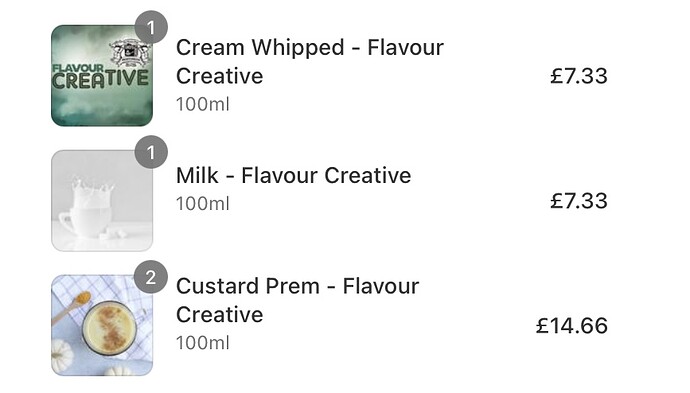 After some research, No I'm not using that one. Looks like there's 5 FA custards listed at Chefs,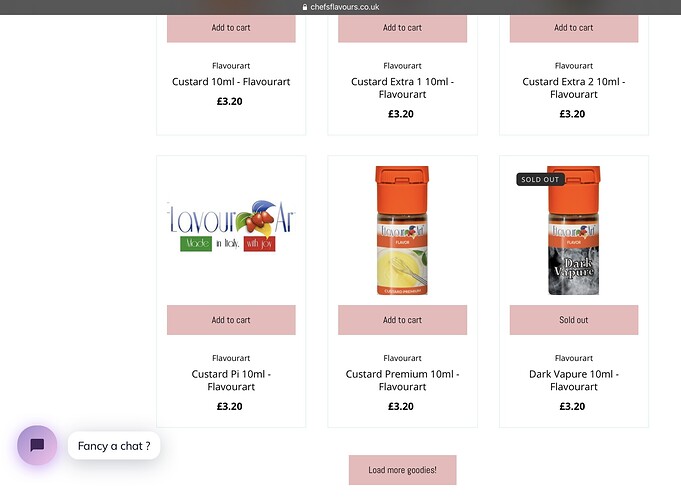 And as I thought the Custard Pi is a UK Blend,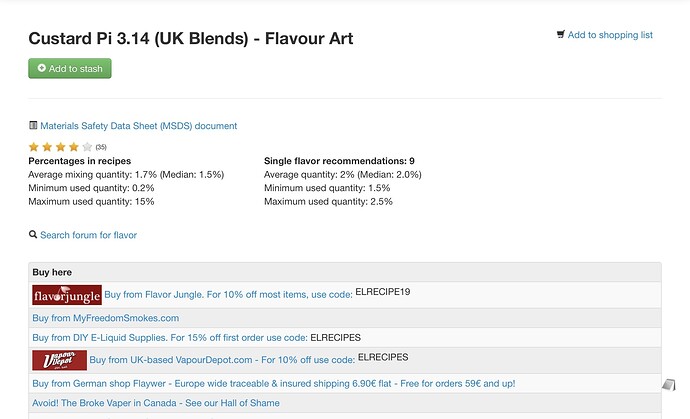 I knew I heard of that one before but wasn't thinking of it (or using it) when I named that recipe….
Finally got what I needed to mix up @Nevans 'Manchester Tart' , which is also available as a One Shot from Chef's Flavours. Wow! Hat's off to Nick! This is one hell of a good vape!


Manchester Tart
Short crust pastry, layered with sliced banana and raspberry jam, filled to the brim with rich custard and topped off with a dusting of coconut
Also on tap today… @Rocky02852 'Mexican Fried Ice Cream' You knocked it outta the park, buddy!


I'm right there with ya @Tmease