UH OH. 22 flavors ?? !!!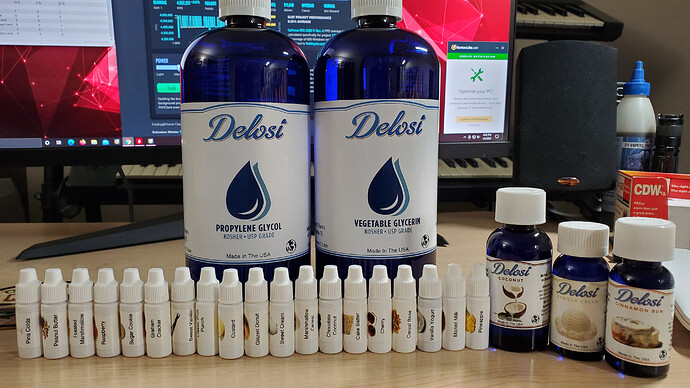 I was INTRIGUED by Delosi's statements regarding their VG…
USP Vegetable Glycerin

US Pharmaceutical Grade.
Kosher Certified.

Delosi® Labs Vegetable Glycerin (VG) is the highest quality available with a water content of only 0.03-0.05%. It is the thickest, purest, un-diluted VG on the market and has the consistency of cold honey or molasses. Simply put, thick VG makes thick clouds; water makes steam. This is the best VG for Soaps, Lotions, e-Juice, e-Liquid or any other application where pure, un-diluted VG is required.
Upon receipt, TWO THINGS came immediately to mind.
The VG is the THICKEST VG, I had ever used.
The Delosi Vanilla Cream almost had me DRINKING IT, it smelled soo good !!!