I get what you're saying, and appreciate the time and effort you put into the reply. Unfortunately however, I wasn't as accurate as I would have liked to have been in my description.
Partly thanks to miss-remembering the actual implementation, and partly because I was having a hard time finding the place I realized the concern to start with (before opening my yap).
I have since fixed both. (Well, at least for the moment. No guarantees on the yap, nor the memory.

)
Anyways, the pictures you kindly took above did not show the connection point I intended to refer to. They do show the 45° connection. But I mis-remembered the fact that it wasn't the tubing that made the 45° bend. (Sorry!)
The pic below shows the FULL connection I am concerned about (as I have to assume that it's the point responsible for leaking in some cases that have already been reported, where liquid has gotten down into the lcd/electronics side).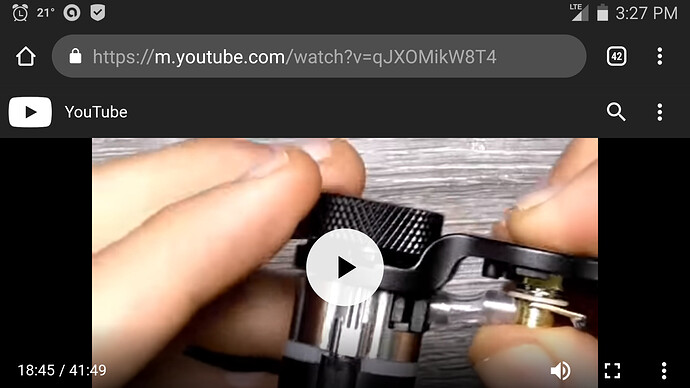 This pic was snapped from the introduction video here: https://m.youtube.com/watch?v=qJXOMikW8T4 (and you can skip to the timestamp in the pic above, should you want a bit better understanding).
Search YouTube for 'Dovpo Topside drama' if you want to see more on the leaking issue that I'm referring to.

Edit: added reddit link to leaking issues: