Well while I agree with pretty much everything here my method is a little different and since most of the time, the aging time isn't an issue, as a result, I don't feel the need to use it all the time.
But this is what I do FWIW
Since my equipment is not quite the same - my method is a little different but really the same principle.
I heat my mixes (the ones I need fast) to only 50c and since I don't have an SV I use a hot plate on the lowest setting (i have been eyeing off a nanoheat plate with a temp probe for a few weeks) but here tis.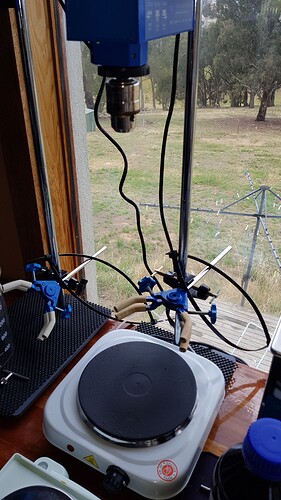 I mix in 2 lt batches generally so everything is a little larger scale.
The hot plate is set to 1 and slowly heats the mix until I see a vortex forming at 400 rpm I manually turn off and on as required (why I want the nanoheat) to keep the vortex at roughly the same size and the temperature static at around 50c. I do this for around an hour.
While it is not a real indicator as you can see the two bottles look pretty much exactly the same. The bottle on the left is time aged since 15 Dec the bottle on the right with the bubbles is today's mix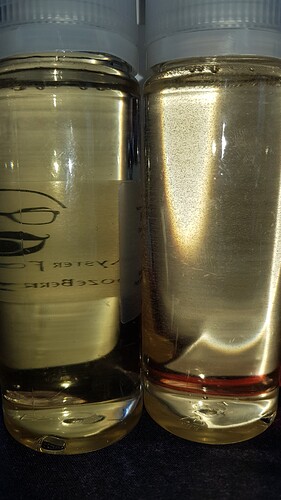 They taste identical blind tested (not today but previously)