Dude, my Vape Cave just survived an Earthquake today, 4.0 on the Richter scale. Glad I went with the Stainless Steel, solid as a Rock


That's the good news, the bad news is my Cereal 27 is running on fumes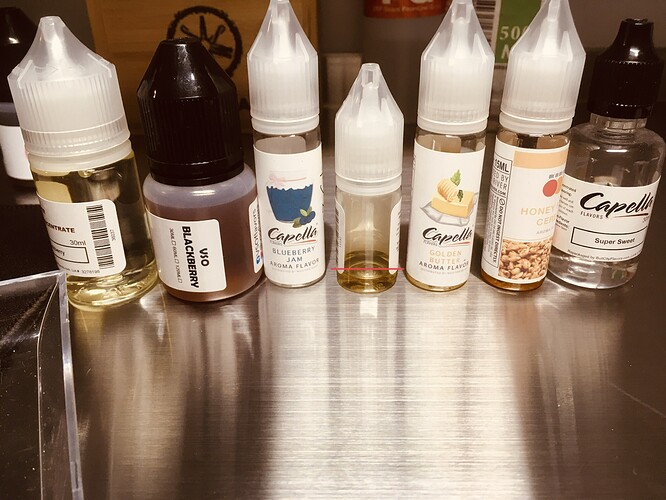 WOW Rocky!! That came out really nice! Well done…The only thing I don't see is the huge pallet box picture you posted last week with yer NIC order left on your porch.

Still working out the logistics for my NIC storage


Maybe in the Pantry,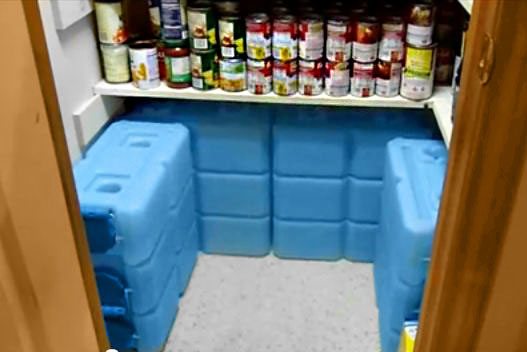 .
Or under the Bed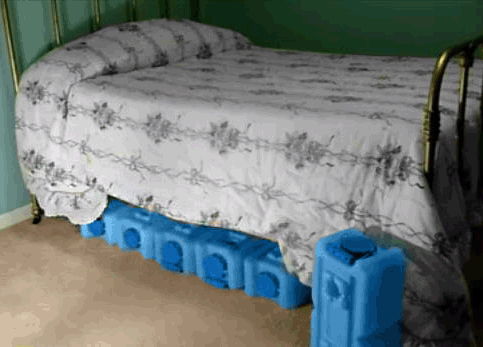 just curious…some of those containers 'Must' have Crumble Topping(WF) & Lemon(MF)…
how do you tell them apart?







Looks suspiciously like a Jam Monster in the making… Don't think that Cereal 27 is gonna cut it!
Wow. Was reflecting on a 04-2017 Vape Cave thread.
2017: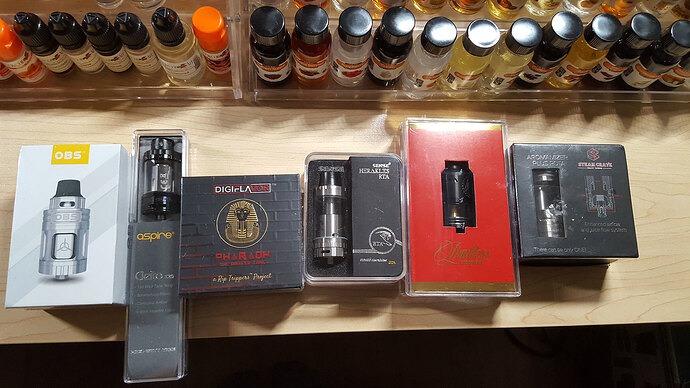 A lot has changed in over 4 years, BUT, the damned Vape Cave Testing Area is STILL backed up !!!
Today: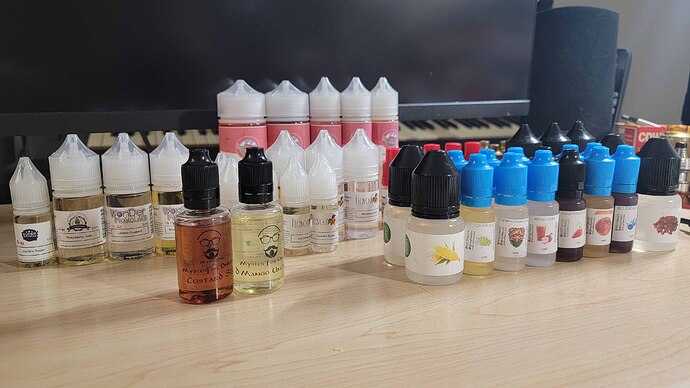 2019:

2021:

Now to find some room for my latest Milk N Honey order……

You've come a long way…(OH NO, another Idiom) Rocky! Very nice setup!

Well I recently spent the week rearranging to get a little more floor space.
Fixed up the spaghetti under the desk thanks to a brilliant idea from @Sheerluck_Ohms
Simon, is that "gimmick" what I think it is? Niceee… !
Betty the Bottle Filler? If that is what you thought it was
Of course it is!

Poor Beryl must have retired

reminds me of Kerry the cone Packer back in the day