What's better than a nice watch on your wrist (apart from a nice steam crave in your hand, obviously)?
I've got a bit of a thing for a nice watch

. Unfortunately I'm not rich enough to have my 'holy grail' watch(es), but you don't need a massive budget to have something you like on your wrist.
So I'll start this off with what I think is a great looking watch, in my favourite colours. This is my beloved Seiko SRPD81K1 to which I've fitted a strapcode black miltat bracelet and a blue anti-reflective coated sapphire glass: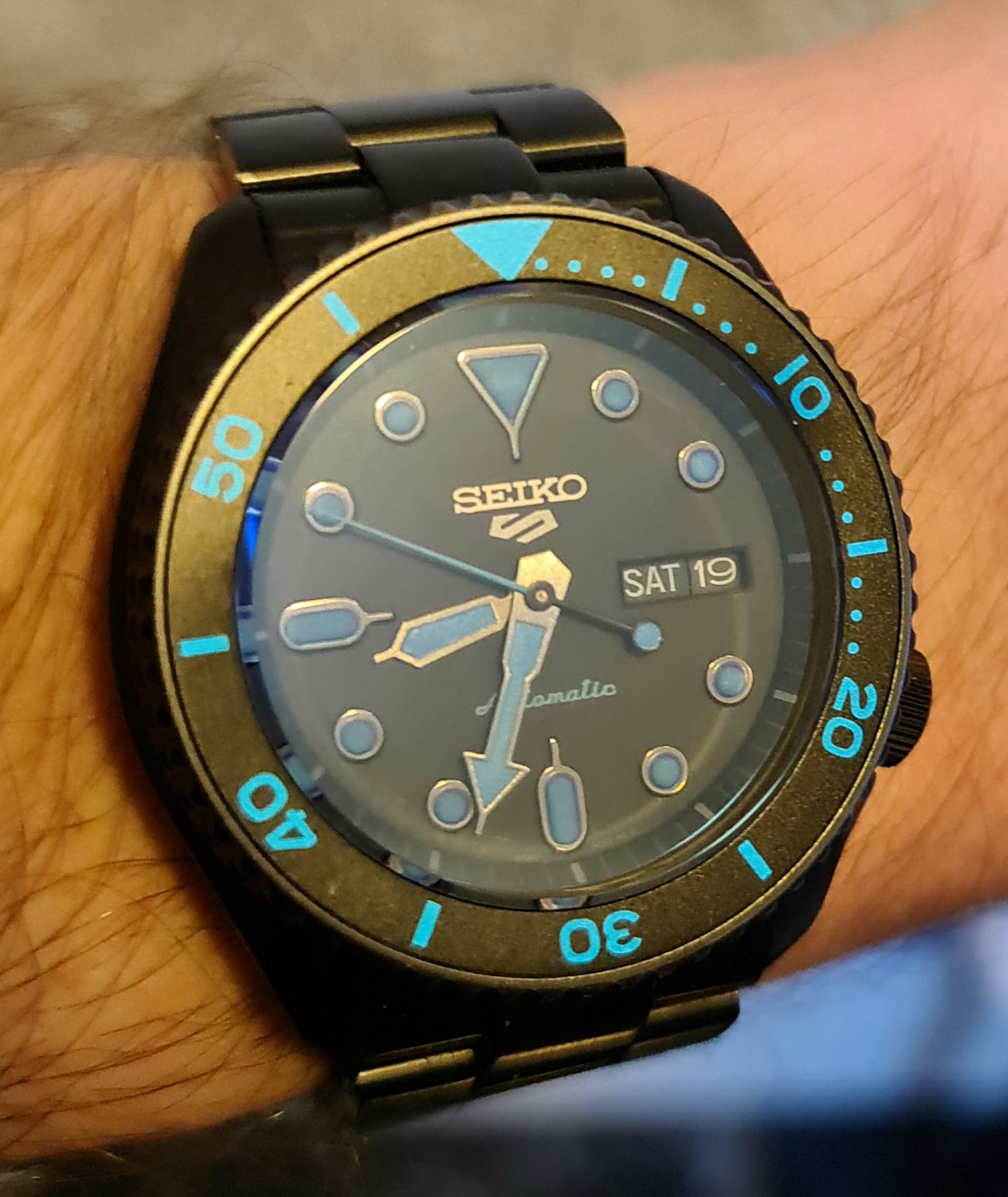 What do you think?
Come on and show us your watch, don't be shy!