WOW…you feeding an army today?!
Wow SD That looks awesome!
Thanks @Daredevil. No army @whthek, but def. some left overs.

My smoking buds getting me a new pack of E- liquids made me smile today. Getting back with buds after a long, long day is what I needed.
I started an Artificial Intelligence art page called MidJourney A.I Showcase on FB last month and I have 785 members already. Anyone is welcome. Awesome for making your own copyright free images. Here is a quick example of a cake and if you ever need anything , hit me up and I am happy to help where I can. Anything is possible and it does not take long usually. A few minutes.
Link to group: Redirecting...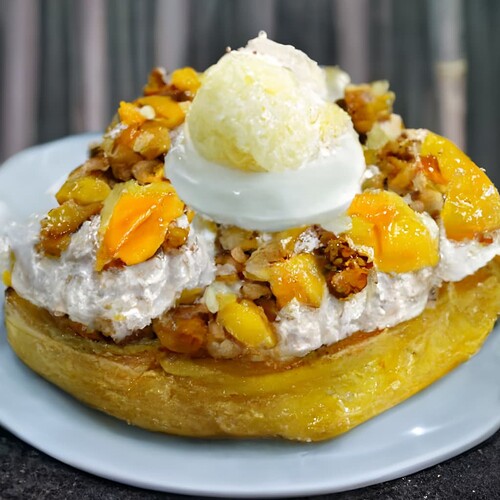 That looks awesome, enjoy your beers