Post your vape mail for 2023 here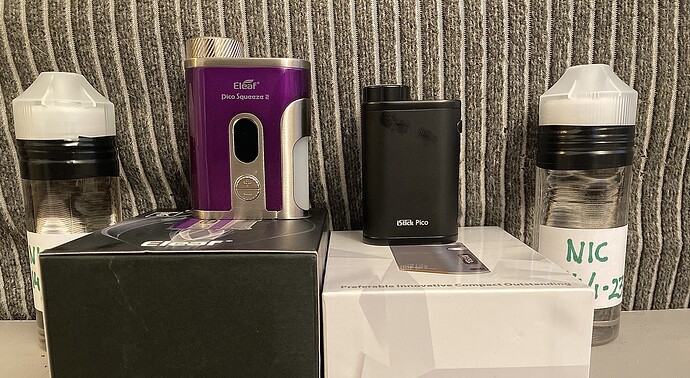 Squeeze 2 has already received Arctic Fox Firmware.
Unfortunately, the Pico 75 had a USB-C port.
Bought the annual consumption in NIC with me as well.
Still got the pico squeeze it's in bits waiting to find a chip I can put in it heavy but a nice squonk
They are hard to find these days, we found this one in Denmark.
I have seen them here and there, but I would think that several of the places are scam sites.
Yep had a look about but couldn't find one mine (what's left of it ) was the plain stainless I'll sort it out soon
Vapemail trio:
Atmizoo, not many who beat them in speed, bought late wednesday, delivered today: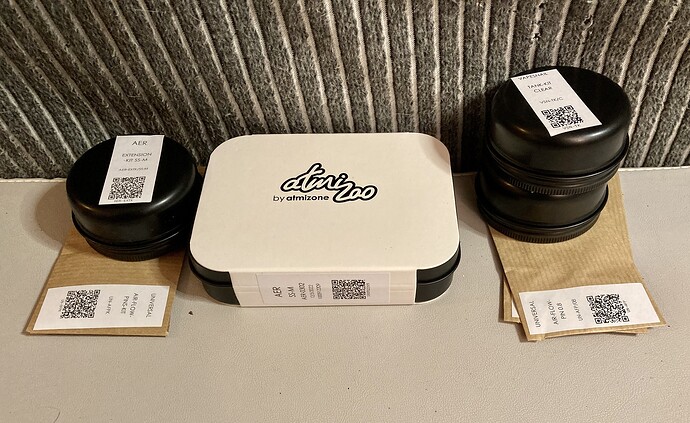 Parked my ass on the dotaio cover, we can say they were modified, figured I might buy SXK sturdy covers instead: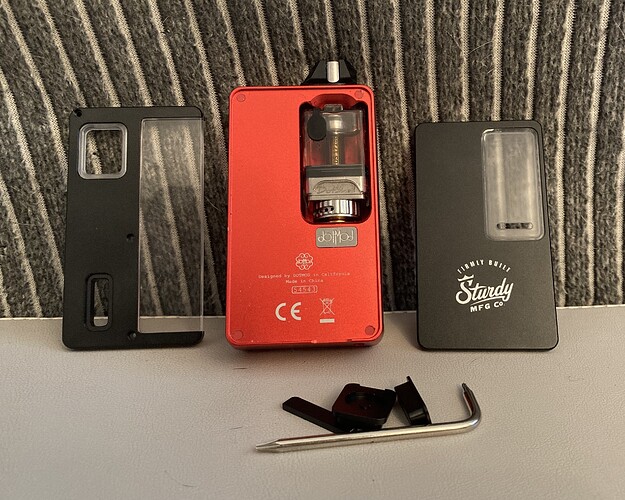 A Kayfun dumped the juice, funky mod afterwards, has been in Germany for repairs and is now back home, to his favorite atty.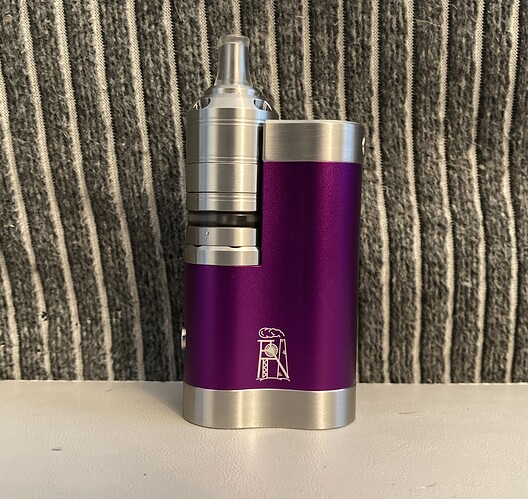 Dam that's been an expensive time enjoy
No more mixing in orange juice glasses, empty molasses jars, etc. Found these, sold as a set, for a decent price.
And, a few shots of my new vape room. Stainless shelf, table, and Sauder cabinet, which I put together yesterday. Still a work in progress, but getting there!
Looks good

@whthek. Dude, that's how you do it !!! Clean, organized, and stainless !!!
O hell you got curtains as well ,makes life so much easier when you not got to get it all out then mix then put it all away
That was part of the plan, Lee. As well, having everything at arms reach with the cabinet right there, too.
I went through alot of this stuff, before I caught the mixing bug, lol. Bought a bottle to relive the early days. Very accurate profile, and easy on the cotton/coil.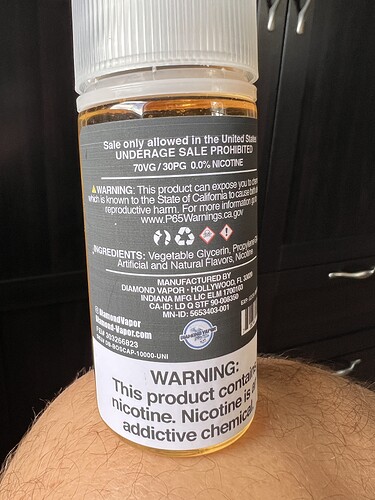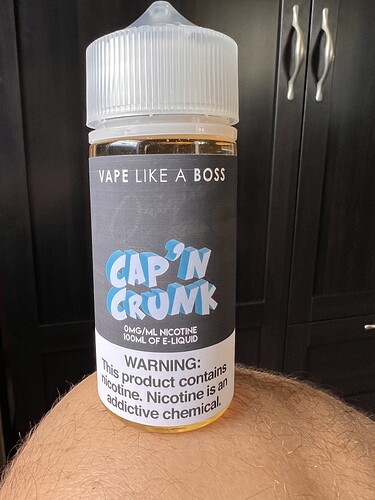 What are the profiles @whthek ? I think I've heard of it, but barely.
SD, I consumed boxes of Berry Captain Crunch as a kid(there's a box in the cabinet NOW, lol. Though it lasts a bit longer these days, being eaten more as a treat, when my main cereal, that's 'good for you' gets boring.


For me, it's a 'spot on' rendition, with a creamy smooth milk, the berries, and the crunch! And, it's not overly sweetened, hence the extended coil life.
I actually became friends with one of the owners, Jennifer, and we still talk from time to time. Their liquid's DO need a couple of weeks of cabinet time(or homogenizing) before enjoying. If you should go to their site, it only provides a phone number for ordering, as they gave up internet sales when the hoop's became too many to jump through.
If you want to try a great commercial juice, SD, I think you'd like this one.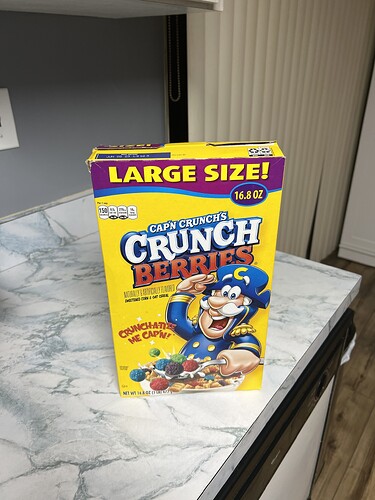 Shit @whthek one of my "triggers" IS cerealZ !!!
Well huge thanks out to @whthek who took it upon himself to SURPRISE me with some vape mail. Thanks a lot Brian. I'll dose it up with some NIX and see what's what with the KRUNK !!!