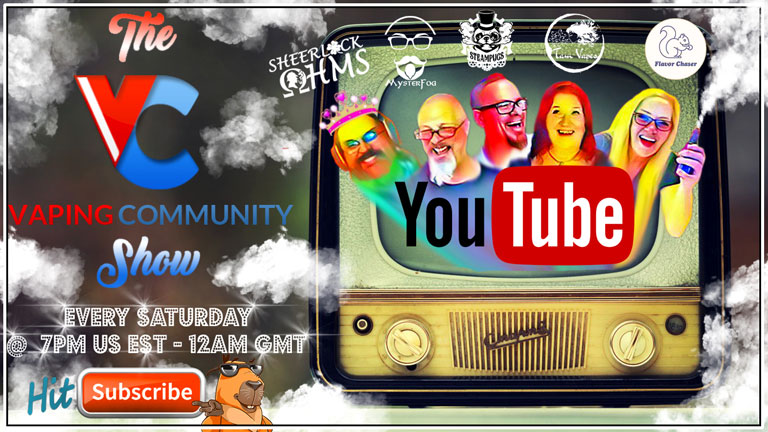 Hi All


SO!..A little something we have in the pipeline to run alongside the Forum which will be coming very very soon, and that's our very own little YouTube show.
We're thinking of maybe a general Vape show to discuss everything to do with this wonderful little community of ours, It will more than likely be the same line up as the OGA mixing with flavors channel, So Myself @Steampugs , @woftam, @FlavorChaser, @TamVapes, @Sheerluck_Ohms with occasional special guests etc, and it will be aired on a Saturday @ 7pm US EST/ Midnight GMT for probably about an hour and a half…everything there is pretty much dialed in.
But
Seeing as the show is mainly going to be geared towards this forum and the people there in - I'd like to hear from you all about what kinds of things you, as the Forums members, would like to see on it, suggestions, ideas etc etc
Disclaimer:- If your suggestion is good we may well steal it and take all the credit for it, and if you come up with a terrible idea the chances are that you will be ridiculed to within an inch of your life and more than likely kicked off the forum…so…no pressure

…OBVIOUSLY I'm kidding…about some of that.
Let me see the fruits of your creative juices flow forth…ew.