There I was, sat in the passenger seat of the gf's car, innocently minding my own business, on our way back from a shopping haul at Tesco, when my phone does it's 'bing-bong' email notification. I check my phone to find this:

What kind of sneaky, underhand tactics are these? They are clearly trying to bankrupt us. Well, I was literally helpless as I was caught so off-guard and unprepared so of course, the inevitable happened. Again.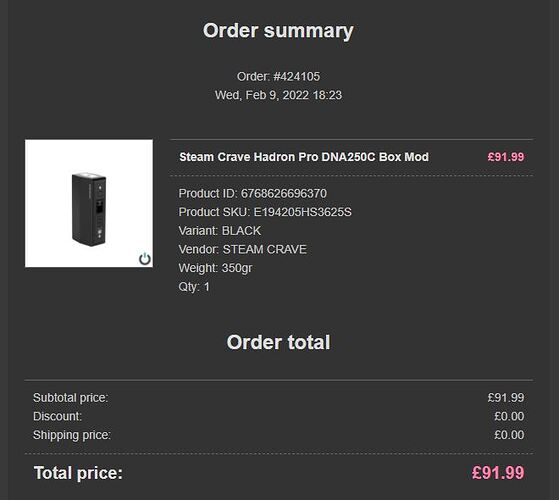 Reduced from £169.99.
How am I supposed to resist these, completely out of order, attacks on mine and my gf's finances (read: gf's)?
Totally uncalled for and unnecessary tactics employed here by Ecigone.
/s