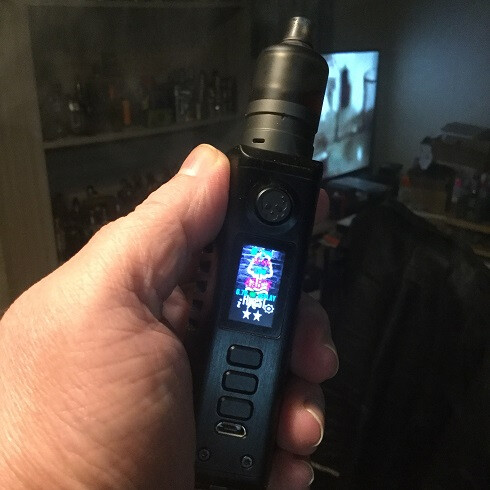 I have gone back to this and as I am much more a specialised MTL vaper these days I am very underwhelmed! It is claimed this is specially designed for MTL, RDL & DL which actually translates to they just toss a shit load of airflow inserts in the box! The design is RDL and it excels in this area giving a cracking smooth flavoursome vape!
The drip tip is not the tightest fit and the bore is not suited for MTL apart from a very loose manufactured MTL vape, I also find swapping for a more suitable tip isn't straight forward due to most fitting too loosely and the shape of the top of the tank and even taking a MTL vape with one loosely fitted with the 1.4 insert helps but with the chimney itself matching the RDL suited bore of the supplied drip tip the vape is no longer so smooth and it's no match for any of my more specialised MTL RTA's for flavour! As for the smaller inserts from my testing no point them even being included, this ain't great at MTL!
The DL claim is even further pie in the sky, this will not come close to satisfying someone who likes big open draws with zero restriction. Another thing that annoys me is the slightest of weeping around it's joints, it's not pooled by any stretch of the imagination or causes a mess or e-liquid to get onto your mod but just tiny drops appear from time to time around it's joints which are as much an OCD mare as much as anything!
So my findings are this is a jack of all trades (and that's being optimistic) but only master of one but if it falls in your wheelhouse you will be very happy!