Does anyone have any good SnV recipes for inpatient mixers like me
I have a few "SNV" recipes, although my definition of SNV is at least an overnight steep, I find a lot of the FLAVORAH flavors are good for quick steeper's. For a quick Creamy mix try this:
I do go 2 day steep on that one but it should be more than decent with an overnight steep


Probably got a few more too, not sure what profiles you like, check the recipe site, know I got 2 coffee mixes and probably a bunch of fruit mixes that are quick
Depends on what sort of profile you are after. Most of my mixes are dessert/bakery style and take time, but some are ok from 24 hours and just improve with time.
Thanks rocky, that looks tasty. I'm missing flv milk, but I will definately be giving this one a try soon.
I love desert recipes, but I'm looking for something quick while all my other mixes steep.
Bakery, desert, fruit, drinks or sweets (candy).
I have yet to find a coffee recipe that I enjoy
Rule of thumb… at least for FLV…

fruits are shake and vape… Creams… depends… 3-12 days… drinks like Tea and coffee between 5 and 12 days… nuts and tobaccos… between 7 and 21 days… depending on how heavy handed you are, what you have your recipes mixed with, and what your goals are

solo flavors are always my favs…

Yeah you can sub in FA milk, I tried it at 1%, not the same mix but gets the job done

I have One word for you, Cappuccino SC …

SNV
Don't vape coffee at high temp, you'll get the burned rubber effect.
Keep it low.
I've got no milk of any brand. Could I leave it out?
I'll add that coffee flavour to my basket, thanks for the info.
Bull city flavours? Where can I get that in the UK?
Have you tried Chefs?
Don't know if the one you want is in there. Maybe @Rocky02852 could point you to a good substitute?
Thanks Jose, that's the first place I looked.
If I can't sub it, is there a good recipe using one of these coffee flavours that I already own…
Up (FA)
Coffee Milk Froth (VTA)
Coffee Base (VTA)
Yeah, could sub with Cream Fresh I would say…
Try Cappuccino FE, I'm told it's the same as SC

Don't ask me dear, the only thing I know about coffee is that it should be vaped at a low temperature.
@Rocky02852 is the mixing man here, he comes up with some amazing combinations.
Like @SmokyBlue, I'm fine with single flavours. I very rarely produce a recipe of my own.
When I'm in the mood I might make someone else's.
The coffee recipe looks really good.
I've also made his Muddy Boots recipe, not because it looked tasty, but because it didn't

It looked so disgusting I just had to try it. It was wonderful

Thanks for the shout out @Rocky02852, Cream Fresh I do have.
Hey @Jose how'd those recipes turn out that you mixed??
I have been too busy for my own good… guess what I picked up!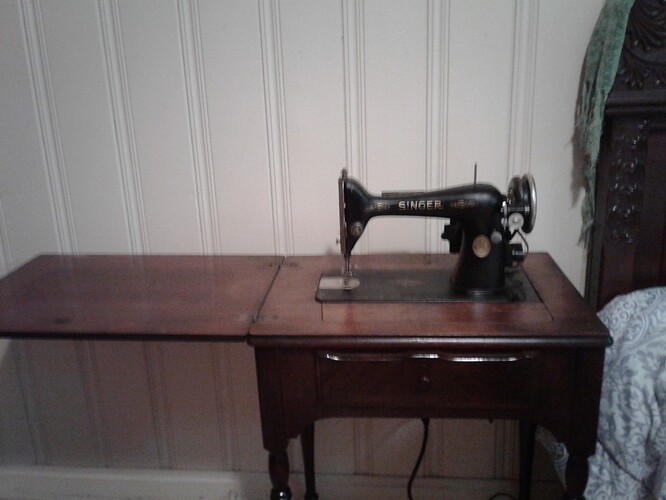 Better pic haha!
I picked up 2 of them, and loads of plans to use them both

I need to get a finger guard so I dont zip my fingers up in it

You mean that honey tobacco I've made? That's fine.
I haven't made anything else yet.
We've had two days of sun this spring. Just grey clouds, rain, hail and thunder for the rest.
My energy levels are extremely low. I need


I got stuck on the Mild Tobacco. Such a wonderful flavour I cannot stop vaping that.

I don't do temp. Control but All my Coffee mixes are good from 60 to 100 watts subohm, NO burnt tires here…
If you want to try a GOOD Mocha, pick up Mocca Coffee SSA, good solo at 0.6% and trust me, I tried A LOT of Mochas

Shoutout to @SessionDrummer for alerting me about the Mocca Coffee

Thanks for that @Rocky02852 I will add that to my growing list of flavours to order as well as a couple of flavours from your Rhodes island recipe, can't wait to try that
Neither do I.
I've never vaped anything at the watts that you use either


My builds are usually single coil, around .4 and I rarely exceed 40 watts.