Thank you Walt. Perfect, you covered everything very well.

Thank you!! I was hoping.
A real Game Changing review. Nicely done Walt Mr. Ogre Sir. (See how I always show respect to the Ogre? It's mostly because he does awesome reviews but partly so he won't eat me)
Thank you sir, and good reminder. Time to get somebody out of the freezer for dinner tonight.
A tub full of honey mustard is one of my favorite dips.
Cant believe that this is the same like a propper steeping.
Welcome! There's a growing database of info/reviews about the GC, here at VC. Feast your ears and eyes and prepare to be amazed.
@GameChanger I have a question; When putting liquid into the Ultra Sonic to dispell the gasses, is there supposed to be water in the UC?
Yes please. It's the water that carries the ultrasonic waves to whatever you put in it.
What Walt said. I try to have the water level just below the cap. They will disappear very quickly. They are not air bubbles in the sense that aeration from outside is minimized or eliminated. High shear devices in a closed system eliminate all possibilities of introducing air but nevertheless will look the same. Its the result of particle reduction. cavitation, and hydraulic pressure used to collide and disperse the materials. Hope this helps.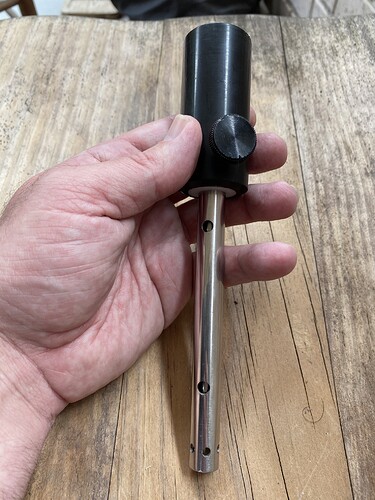 In business

thanks @GameChanger
Machining looks top notch.


Great. I was getting a little worried that that slow boat sank.

Any problems or questions please ask. Enjoy!
I think I got it all sussed just wanted to check about the white plastic that I screw onto the dremmel.
Does it get screwed in all the way to the end of the thread?
And this knob doesn't have to line up with anything?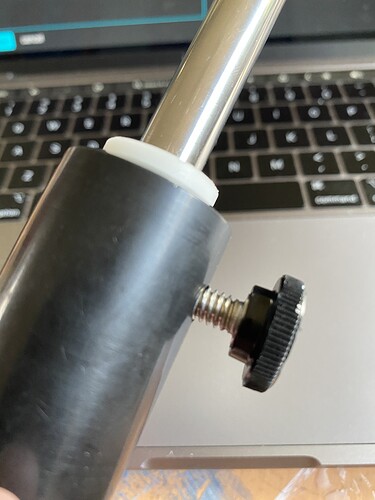 Yes screw it all the way down and then everything should align. If not let me know. The pointed drives should slip together. I can take photos.
Stupid question, I've never used a dremmel.
Is there a way to lock it so you can tighten easier?