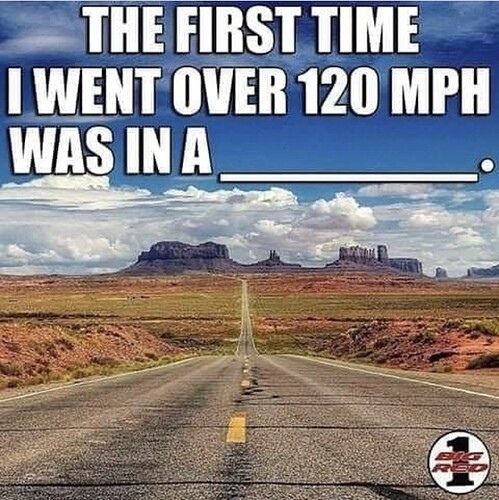 Was 'on' a V4 Honda V65 Magna motorcycle I owned in the 80's(before switching to Harley's) 135mph on a 45mph posted road.
Like the look of the 68's, and 69's? without the sickly looking hump on top of the front fender's!
I wanted a Hornet (sold here as a Rambler Hornet) as my first car but the insurance was crazy expensive at $1000 per year which back in 1984 was Pablo Escobar money. I ended up with a Ford TD Cortina which I dropped a 302 v8 into it was not what I wanted but it was a fun car.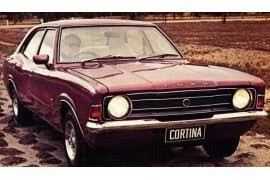 LOL
That was probably plenty enough engine to get yourself into trouble, with what look's to be around a 2,500lb. car.
Oh for sure mate it got me into trouble more than once lmao
1970 Datsun 240Z with twin proper SU carbeurators.
The old man the motor mechanic wouldn't let me do that

maybe he knew what I'd do in at 18


Had one all lined up and a mate who was going to hook me up with a 302 with 289 heads. Think the compression was pushing 11:1 and ran on avgas.
HaHa…not only do we have the same lawn mower @Wayneo…I installed an SU Carburetor on my first Harley Davidson! Twin son's from different mother's?? LOL
Hehe, my buddy had one of those, tried to match my Harley quaalude…. He dumped and broke his leg

Yikes!
Have to admit…the handlebar's were shaking violently, as was my entire body, being buffeted by the wind. Wasn't easy looking down at the speedo, at that rate of speed either.
My first street bike was the 305 Dream, then another honda, forget what model, that nearly killed me (broken back) …
It was on my Kawazaki GPZ 750 on a highway in New Hampshire. I hit 122 and was holding on for dear life. Then two Kawazaki Ninja 900s went past me and I thought, WTF, I'm going to die. I wasn't being melodramatic as I had slammed my Honda 750 into a car at 65 mph seven years earlier. I broke my back and completely crushed my leg. I think I was a bit enthusiastic as a lad. A month later I sold the Kawazaki…enough was enough.
98 Ford Cougar, (Mercury in the USA) on the motorway in the UK 130 mph, I had it in my head that I wanted to do 200 kph, because it's a good round number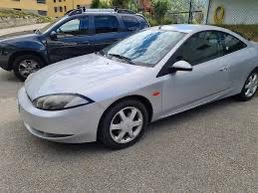 1982 Suzuki GSX750ESD kitted with a GSX1150 motor and fully braced/gusseted frame. Around 300kmh (186mph) on the Hume Highway in country Victoria, Australia. Also ran the bike in 1/4 mile drag races with a best time of 8.03 and an average of 8.32 using 105 octane fuel (av gas). Ahhh, those were the days…
8.32 is damn quick mate.
Ignore the engine in the foreground (for now) but my old Drag car (1974 Corolla

) used to pull a flat 9 and that thing was off its head with a 20b turbo rotary putting out around 1100 hp at the wheels It would regularly smash its hollinger gearbox. It is the only existing pic I have of it after I totally lost a heap of pictures.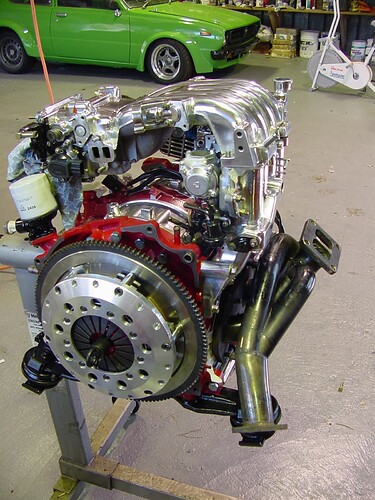 The engine in the foreground was from one of my other babies which was around 850 hp which I loved to drive but it was a handful on the road