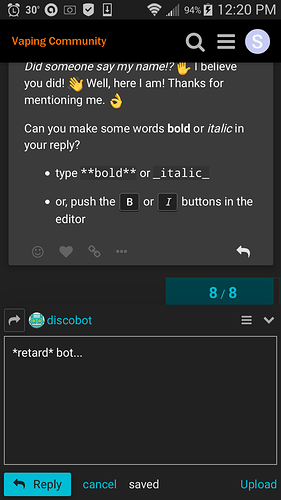 The editor bar isn't showing up… (either as shown, or with the reply area in "full focus": as it would normally be while replying.
Second, I broke the bot tutorial (at the flagging stage) by selecting "Something else", instead of "Inappropriate" as directed.
If someone (clueless) fails to click the right tickbox… The process of training them is stalled, and they'll fail to receive further training. This needs a bug report on Discourse (in the discobot section obviously). Just FYI

Even after going back and selecting the (expected) "Inappropriate" box, the process remains stalled.
So I cannot get to the advanced user bit currently.