My fav RDA atm is my Goon
Easy to build on
Good airflow
Flavour machine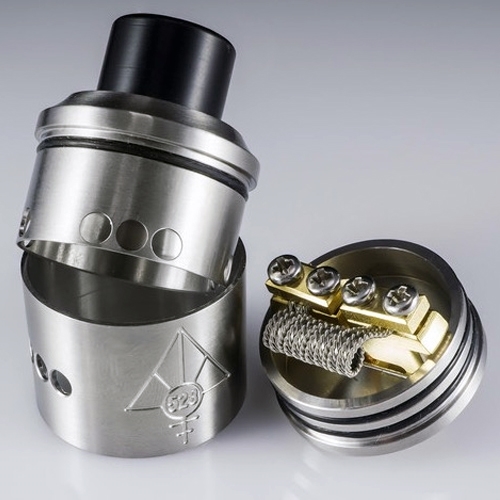 Going back in time here. 13 Heavens 9 Hells.
I am rather enjoying the 22mm VV Pulse for DTL and the Berserker MTL RDA for MTL
30mm Buddha Vaperz Cloud
30mm Modfather
Goon original
Goon 1.5
Anarchist Riot
Are my top 5
I would also choose the Goon…It has outperformed everything else I've had.
I like bottom air flow. My favorite dual coil RDAs:
Psychosis Pandora (wish I could find the BF pin/post locally)
Geek Vape Loop
Single Coil:
Blitz Ghoul
Kaees Aladdin
I'm not a fan of the clamp system I think a goon with a single coil postless deck would be mega
Yeah same here. They can be a pain in the ass but the flavor makes up for it imo. I would jump on a postless single coil goon for sure tho👌
I just can't seem to get along with RDA's at all. I've had around 7 and not kept any of them more than a month or 6 weeks.
Each to their own, I only recently got back into RDAs before that I found them too much like hard work
I've probably not put in the time and effort to get them set up properly, that seems the most likely reason lol
You are an inspiration Mr. @Grubby. I've had a brass Goon forever and never really got it going. Even bought a bf pin for it. It would always just get hotter than hell and never put out any satisfying vape. This post drove me over the edge after seeing a kabillion posts saying the Goon was tits. Pulled out all the stops and went with every little tip I know for a side air atty. Viola! FLAVOR!!! Finally! And it isn't glowing in the dark to get there! Now Lost Vape, PLEASE, come up with a 250C Drone… Please, please, please!!!
I've been called a lot of things in my time, that one tops it I think… thanks