This device was send to me by HealthCabin for review, which will not prevent me from giving my honest opinion.
Let me start with the specs for a change
Brand: Wotofo
Unit: 1 set
Dimensions: 60.5mm27.0mm90.0mm
Body Material: zinc alloy + special rubber coating
Battery Type: single 18650, 20650, 20700, 21700 battery (not included)
Output Voltage: 3.2-4.2V
Max Output Power: 80W
Bottle Capacity: 8ml
Max Charging Current: 2A
Resistance Range: 0.08-3.0ohm
Package: Gifts Box
Each set contain:
1pc Recurve Squonk Mod
1pc User Manual
1pc USB Charging Cable
2pcs Battery Adapters
This is another collaboration of Wotofo with Mike Vapes. He's been busy lately

I was a bit hesitant to do this review since I don't have a lot of experience with squonking but Maggie was sure I could do it so I hope I won't disappoint her

I don't like dripping and I was really excited when they came up with squonking.
Finally, I thought, I might be able to find a use for an RDA.
I didn't want to spend a lot of money on it in case I didn't like it so I went for the Kangertech 80W kit.
To cut a long story short, I used it for a little bit, then the fire button got stuck, the cotton happened to be a little dry at that time and flames started to shoot out of the RDA.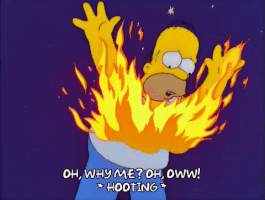 It's been on a shelf ever since.
Anyway, on with the Recurve
The Recurve comes in 5 different colours
It is a Mech Mod with build-in safety features. People who know me will say, DUH, she's too scared to touch a real Mech and they're right. This thing would not be in my hands without these safety features.
It does mean it is a pretty basic device. No screen, no bells and whistles, just 5 clicks to turn it on or off and of course pressing the fire button for a vape.
Here's the device disassembled
The battery indicators are in white and clearly visible
It has a spring-loaded 510 connection; 25mm will be the maximum size of an RDA without overhang. The Recurve logo is very nicely done too.
It is made of zinc alloy with a rubber finish. It feels very nice and with the curves it is extremely ergonomic.
You can press the fire button with your index finger and squonk with your ring finger and/or pinky, depending on the size of your hands, very smooth.
The fire button is also curved and nice and clicky, no sticking fire button with this one.
The bottle is made from Baby Feeder Silicone, holds 8ml and is very soft and easy to press.
Some juice will come out of the top when you put the cap back on but that's all happening outside of the mod so just keep a bit of cloth handy to wipe it off.
Make sure you're holding the solid top of the bottle when putting the lid on because the rest is so very squeezable that when you hold on to that you will have juice everywhere.
I understand there are going to be spare bottles on the market in different colours so you can go matchy, matchy if you like.
There's a white LED light behind the bottle that lights up when you turn it on or off and will also warn you of certain issues.
It looks a little like a lantern shining through the bottle.
Short circuit: light flashes 5 times, then power cutoff automatically

Low voltage: light flashes 10 times, then power cutoff automatically

Auto cutoff protection: 10 seconds cutoff

Overheating: light always on

No atomizer detected: light flashes for 1 second

Charging: light always on until fully charged.
There are two battery adapters, one for an 18650 battery and one for a 20650 battery.
The 20700 and 21700 fit without any aid or so it says and I have a bit of a beef with that statement.
I can't speak for the 20700 because I don't have them but the 21700's are a problem.
It was a PITA getting that thing in.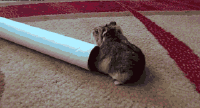 So much so that I didn't trust it once it was in and took it out to see if the sleeve came through all of that undamaged. It didn't.
The bottom is fine but the top is not.
Now I'm no Einstein but I'm no Forrest Gump either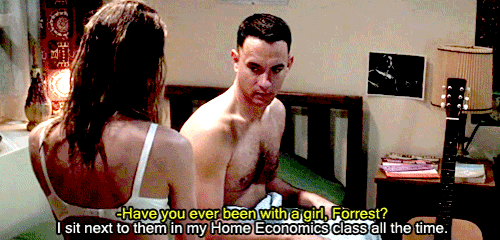 So if I have trouble getting this battery in, I won't be the only one. I'm sure certain people will have a knack for getting it in without damaging the sleeve but this mod is going to be used by all and sundry and this shouldn't happen.
They either have to make the slot a little bigger to properly fit the 21700 or take it of the board as an option.
Mike Vapes got it in and you can watch how he does that here, https://adary.org/2018/07/29/wotofo-recurve-squonk-mod-first-review-by-mike-vapes/ at 5.05, but I couldn't replicate it.
This is the only gripe I have with this mod and it is easy to circumvent by using a different battery. And I sometimes press the bottle instead of the fire button but that's my stupidity and has nothing to do with the Mod.
I really do love this mod; I even found a use for the Kangertech RDA because it looks pretty nice on top of it.
The only other RDA I have for squonking is the Wasp Nano, which doesn't look as good on top of the Recurve but beats the Kangertech in the flavour department.
Bitchy agreed.
I've been using this with a lot of pleasure and I'm not sure if I have to thank Wotofo or curse them.
I was finally spending a lot less on vapegear and now because of this excellent device I find myself in dire need of some decent RDA's.
I will at least have to get the Recurve RDA for a proper match.
Thanks Wotofo and Mike Vapes for another bloody Rabbit Hole.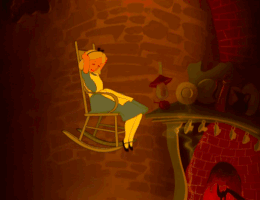 There is really not much more I can say. It's an excellent device that has finally got me joining the ranks of the Mad Squonkers.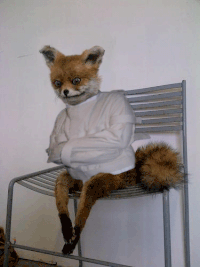 I can definitely recommend this for first time squonkers but I'm sure it will equally please the veterans in the squonking department. I would definitely buy another one of these if it stopped working.
I know it's a disappointment for the folks that are waiting for a three-battery Squonk Mod but you can't win them all and there is something to say for pocket friendliness.
I've been using this nonstop since I got it. My Paranormal is frowning in the corner wondering what happened.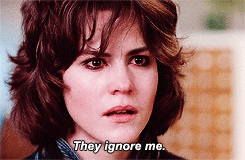 I could go on about battery life but that is totally depended on the amount of juice you run through it. The 20650 battery lasts me about two days but I don't vape as much as a lot of people I know.
This is a solid, good-looking device that performs really well and is really nice to the touch so all I can do is thank the lovely Maggie from @HealthCabin for sending me this wonderful Mod and turning me on to the Squonk Squat and of course thank you all for reading.
HealthCabin sells the Wotofo Recurve for $49,99 at the time of this review here
But…. Code JOSE15 will get you a 15% discount that brings it down to $42,50.