Just saw this posted on ELR, and wanted you guys to be aware…
https://forum.e-liquid-recipes.com/t/free-pc-software-for-eliquid-mixing/252299
https://www.virustotal.com/gui/file/a2b7fe1c843f0f9f8172f3a8e27faa61f78db48139b47ecbbb96e9ea69036e0d/detection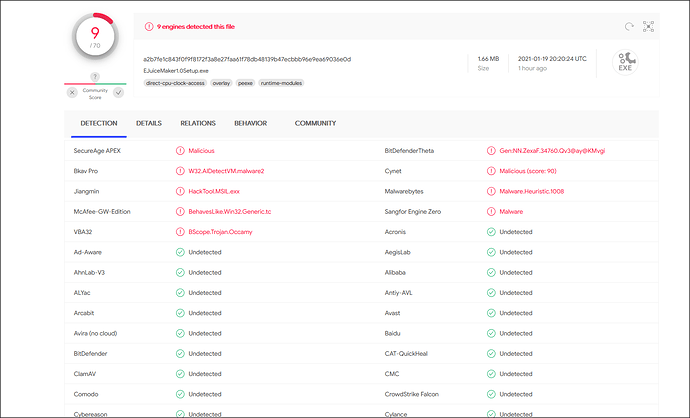 https://metadefender.opswat.com/results/file/bzIxMDExOXo1RHlUVGc4Y19PcXN5amZBaWlV/regular/multiscan?lang=en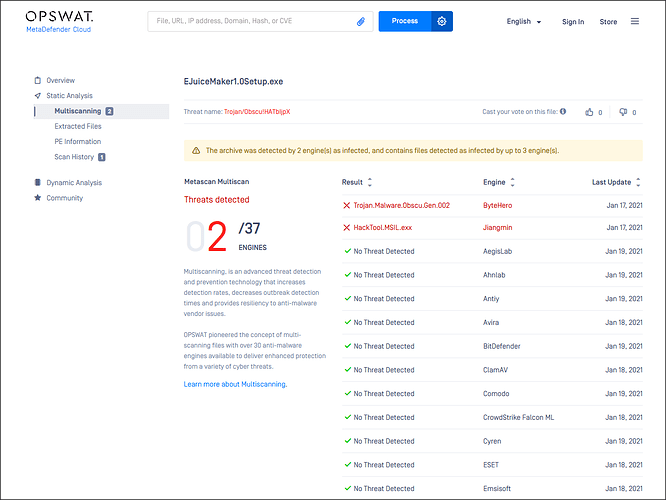 Good catch Dman, with all that's going on atm I don't need no virus in my mix


Think I'll just stick with what works for me, like the VCC

Do yo think it was intentional? Like someone wanted to do harm to elr and it's members?
Nice one @SessionDrummer Good looking out, I've stickied the topic

@Dan_the_Man, who knows. The original post was muted/delisted, and the poster, posted it again. I think he was then removed.
I advised him, that his linked download had issues, and that he remove it, and if fixed, then repost. It was a brand new member, so I can't speak to why it was posted multiple times on ELR.
Ya, I reported the post and I think you did too.
Thanks @SessionDrummer
Everywhere you turn on the www there's some ugly creature trying to do harm.
Very welcome @SthrnMixer, I'm just glad I caught it early.