Good review. I have the mod only and it works ok. You can do temp control but you have to update the firmware (avail on Voopoo site) first. Not sure what material the coils for the pods are so that may be why it doesn't do TC out of the box.
Even though the Voopoo is eveil, great review, and thanks for putting it up @EatMaBB. Love the color of that one.
Evil? Why is that @SessionDrummer ?
Mine is ok. Bit temperamental at times but have already put over 4000 puffs on it (in 3 days… lol).
I like the colour of mine too…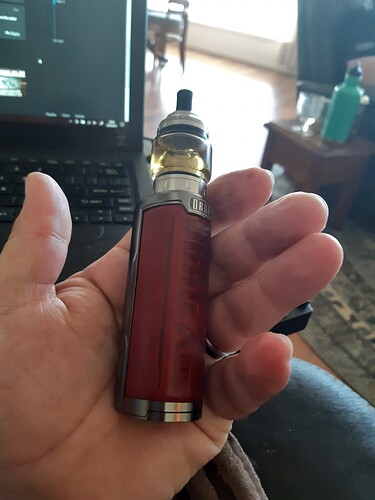 I must have forgot to say that you can put TC on the mod.
That video earned him lots of respect.