[Vapesourcing]-Spring Festival Giveaway | MyVapors Myuz Astora Kit-02/15
Hey guys! The prize for this contest is the Myuz Astora Kit from MyVapors. Have you ever been exposed to the e-juice or vape devices of MyVapors? Maybe yes, maybe no. MyVapors is a professional and comprehensive e-cigarette wholesale distributor that works closely with multiple vape brands, mainly serving small and medium-sized vape stores around the world. Here you may have started to be interested in Myuz Astora. Well, let's get to the point.
MyVapors Myuz Astora Kit is a draw-activated pod system device with ultra-compact and portable size. Powered by 500mAh built-in battery, it's capable of the maximum output of 10W. With 3ml replacement pod cartridge, it'll perfectly meets the daily MTL need. Moreover, the combination of a convenient filling solution, a leak-free design, adjustable output voltage, and simplicity also makes it the best on-the-go device for MTL experience. Myuz Astora is also optimized for entry-level users and individuals looking for a high nicotine vape system, so it is a phenomenal option for the portable vape pods segment. 5 colors are available.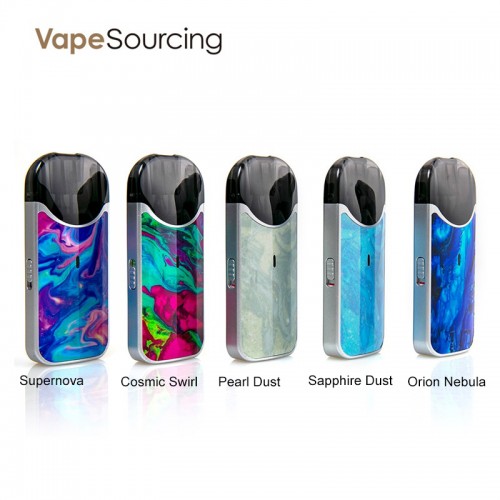 More details about the Myuz Astora: https://vapesourcing.com/myvapors-myuz-astora-kit.html
Simple to enter the contest:
Have an account on VapeSourcing? (Log in for better prices)
What kind of e-juice do you think is the best for the Myuz Astora?
Which flavor of MyVapors e-juice do you like best? (Reply with the link from vapesourcing.com)
What device you'd like us to give away next time? (Reply with the link from vapesourcing.com)
Note:
You must be 18 or older
The contest will end on

14th Feb.

and the winner will be chosen via random.org on

15th Feb.

Number your replies
Each participant with no more than 4 replies