This time with the Nunchaku that was send to me by Vaporl for the purpose of this review which will not prevent me from being as honest as I can.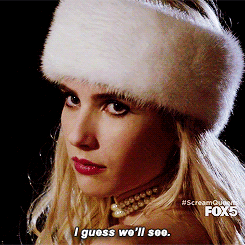 Nunchaku sounded kinda familiar but I couldn't place it. A little Internet search got me to this?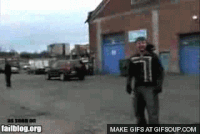 No, not like that you idiot.
Now let's not be silly any longer, of course it's this baby we're talking about.
But looking at the design it is not hard to imagine how two of them attached to a chain would make an excellent weapon.
Now before I continue I have a confession to make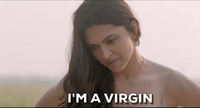 Eh?
When it comes to Uwell products I am. Always heard good things about the Crown and the Crown coils but never owned one.
When I ditched the Ego pens very early in my vaping journey I got into RTA's and never purchased anything I had to buy a coil for.
And unless you want to count the Ego pen as a tube, I never had one of those either.
Tubes are usually Mechs and me and Mechs, well, lets just say it's complicated….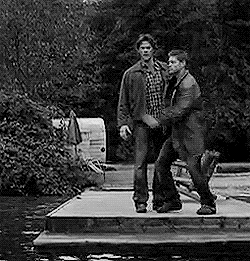 Lets crack on and start with the box, which looks pretty neat
And it has cutouts that I've come to appreciate after getting a few without and trying to open some of those is like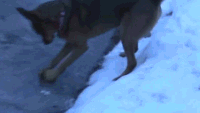 Once open…
Package Includes:
1 x Nunchaku Mod
1 x Nunchaku Atomizer
1 x Extra Quartz Glass
1 x 0.25Ω Coil (pre-installed)
1 x 0.4Ω Coil
1 x Pack of Replacement O-rings
1 x Micro USB Cable
1 x User Manual
1 x Drip Tip Cover
The Nunchaku kit comes in 7 different colours.
What's it like?
I will start with the tank, which I think is rather nice.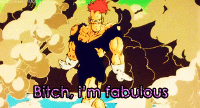 Tank:
Stainless steel construction;
510 threading connection;
Tank capacity: 5ml;
Size: 25.2 mm x 49.6 mm;
Plug-pull coils, easy to replace;
Separate condensation holder, easy to clean;
The unique flavor testing technology from UWELL, perfect the flavor profile;
Large clouds with low wattage, power-saving and juice efficient;
Coil:
Claptonized A1 0.25ohm coil for 40~50W;
Claptonized A1 0.4ohm coil for 45~55W
Knurled top cap, knurled 3 way airflow control with an arty frame inside the glass.
When your tank is almost empty it makes it look like a mini sea with little waves.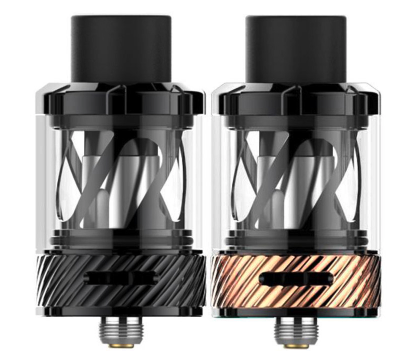 Protruding 510 connector.
The flavour is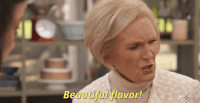 It is a flavour tank, no doubt about it.
The clouds are pretty respectable but if you're looking for this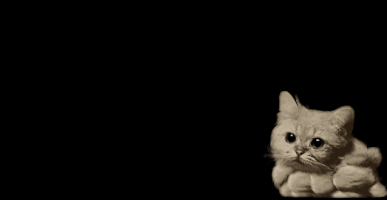 No, not that respectable but close.
It holds its own and is definitely not a juice guzzler.
I'm a moderate vaper and the 5ml tank will last me most of the day.
When you close the airflow down to more than 1/3 it doesn't whistle when the fire button is pressed but it does whistle during priming, don't ask me why

The airflow control has a stopper so doesn't endlessly spin and is nice and knurly.
The threading on the tank is smooth and the tank comes with a 510 drip tip.
It is top fill and as you can see there is only one fill hole and it is not recessed.
Did I just hear someone groan?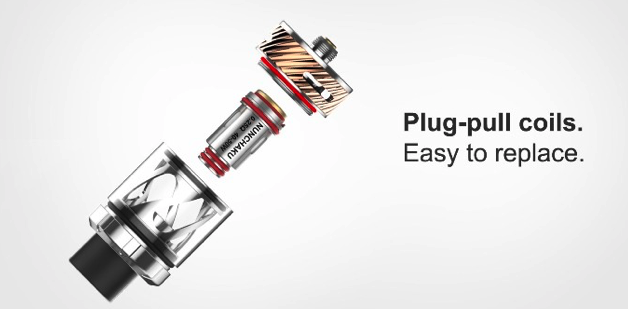 The coils are excellent, good flavour, good quality but, from what I've heard about Uwell, that's to be expected.
I have really abused the coil to be honest. I've run different juices through it, which I normally never do. Usually I use a different tank for a new liquid.
I've used heavy creams, I've vaped the coil as dry as I could without really burning it and under these circumstances it lasted about 3 weeks.
I'm sure when you treat this coil with the proper respect it will last quite a bit longer.
Mod:
Size: 27.4 mm x 94.5 mm;
Stainless steel construction;
Power range: 5~80W;
Standby current: <50uA;
Voltage range: 0.7~7V;
Resistance range: 0.1~3ohms (VW), 0.1~1ohm (TC), 0.1~0.5ohm (Bypass);
Temperature range: 100~300'C / 200~600'F;
A new generation of E-cigarette control panel by Uwell, makes the tube as safe as a box mod;
Multiple work modes: power mode, TC mode (NI, SS), bypass mode;
Powered by 1 x 18650 battery (not included);
Ergonomic design makes it feel perfect in hand;
Pocket size for when you are on the go;
Simple interaction system;
Micro USB port for charging;
We've come to the mod. Nunchaku sounds rather masculine but I rather think of it as a lady, it has that nice little curve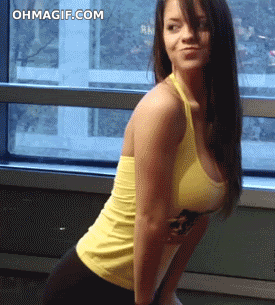 You just want to wrap your hands around it and hold it and caress it and…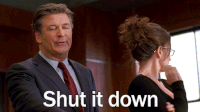 Quite right, so I'm a moderate vaper and use multiple devices simultaneously and under those circumstances the battery life is more than decent.
It is a single battery device; don't expect it to last when you're chain vaping at high wattage.
See how I worked the specs in earlier without telling you? You probably read them without even knowing it.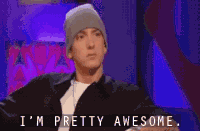 The battery cap has the same knurls as the 3-way airflow control on the tank and the threading is very smooth.
Even the fire button is decorated and also nice and clicky and not a rattle to be heard.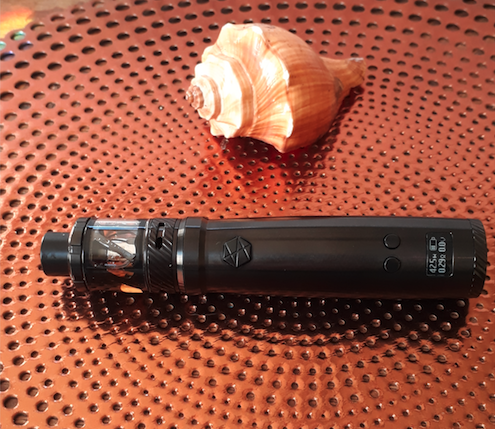 The battery indicators are clearly visible
On the inside there's a huge red plus that I haven't managed to get a picture of.
Apparently I'm not that awesome.
There are venting holes in the battery cap and that battery cap looks as pristine at the end of the review as it did at the beginning. Nothing has flaked off.
It has a spring-loaded 510 that is either gold or copper plated.

It has a very simple menu.
5 clicks to turn it on or off
3 clicks to get into the menu where you can choose; Power Mode, Ni Temp Mode, SS Temp Mode, Bypass Mode, Factory Reset and Exit Menu.
You can use the fire button to select, or wait a few seconds till it goes to standby and it will have selected the last option on the screen.
Pressing the plus button and fire button (in that sequence) and hold them will lock the up and down buttons.
Pressing the minus button and fire button and hold them will lock the entire device.
It has a very small screen at the bottom, which some will like and others will loath, depending on the quality of the eyes that have to behold it.
It is a Mech-Style Mod though and Mechs come without a screen so…

In TC mode you can adjust the temperature but the wattage is fixed at 60W. The temp adjustment is jumping by 5 at a time.
I didn't run into any trouble running it in TC Mode, which is very good for a TC challenged failure like me and it's very solid in power mode. I even tried the bypass mode and still live to tell about it.
The wattage is adjusted in .5 increments
It reads the Ohms reasonably accurate with a .01 to .03 deviation upwards depending on what mode you're using.
The mod feels pretty sturdy without it being too heavy. With battery and full tank it weights 230 grams and is very pocket friendly.
I was expecting it to be a fingerprint magnet but it isn't, unless my eyesight has deteriorated so much that I don't see it anymore.
The mod is sold separately (as is the tank) and as long as you don't go over 25.2mm, you can stick anything on there you want.
So can I recommend this?
I have thoroughly enjoyed using this kit.
Excellent flavour, good quality coils, well build, battery life is fine for a single battery device and it doesn't consume large quantities of juice which no doubt helps the longevity of the coil.
It has a simple menu and what I find very important, a no nonsense device with nothing added that shouldn't really be there.
Works properly in all modes available, is very pleasant on the eyes, apart from the screen. (The last is not really fair. It is small but also very clear.)
Pocket friendly so a perfect travelling companion and very ergonomic.
I haven't had any issues with leaking or dry hits and I would definitely replace the tube if it broke because of the ease of taking it along.
While we're on the subject of breaking, I did knock it over a few times and it came through that unscathed.
Are there any cons?
I'm not too fond of the priming whistle.
The fill hole is not recessed but I have to say I managed to fill it without making a mess.
Don't pick it up by the drip tip because it is a little loose.
Other than that I really can't find any fault with this kit and everything I did find is related to the tank.
I found nothing wrong with the mod although I wish they had made it 21700 compatible. It's all right on an 18650 but would really kick ass with one of those.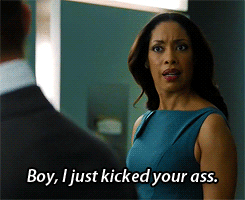 It's a good starter kit and Uwell's first AFAIK.
Might be too much of a lightweight for the veterans but I found it to be very convenient for on the go.
For a starter it's excellent, I wish I'd had this as my first. It is a nice and solid middle of the road device that looks good and won't break the bank.
The kit has considerably dropped in price since it was send to me and you can find it Here
There are some discounts to be had at the website.
10% OFF for orders over $50, coupon code: VAPORL10OFF
8% OFF for orders over $30, coupon code: VAPORL8OFF
5% OFF for all orders, coupon code: VAPORL5OFF
Last but not least, I want to thank everybody for reading this far and a big thank you to Cookie from Vaporl