@Grubby, we all know what sweeteners do to coils and cotton, but I wonder the impact on ultrasonic vaping ??
Completely forgot about this device, anyone know more about this?
I saw a couple of reviews when it came out cause the idea interested me. Apparently it hits like a sleepy grandma
Hehe, well shit, that kinda takes the FUN out of it. I just saw one reseller's mention that it had a very cool vape, and I was wondering how that translated TO the vape. I personally do not vape super hot, and it amazes me when I'm out and about, and I see someone clouding, and we strike up a convo, and I get details, and they are insanely high watting. BUT, to each for his or her own. I'm guessing the "coolness" wasn't a plus.
I think it was the lack of flavour as well - it is fine to hit low or high but it the flavour aint there it is just sucks the joy out.
Well that is VERY interesting. Ironic that a LACK of heat (wink wink) could be detrimental. Great points @woftam.
Hahaha
I think it was just a lack of everything - reminds me of the first ceramic plate rda (NCR) - awesome idea but the vape was absolute crap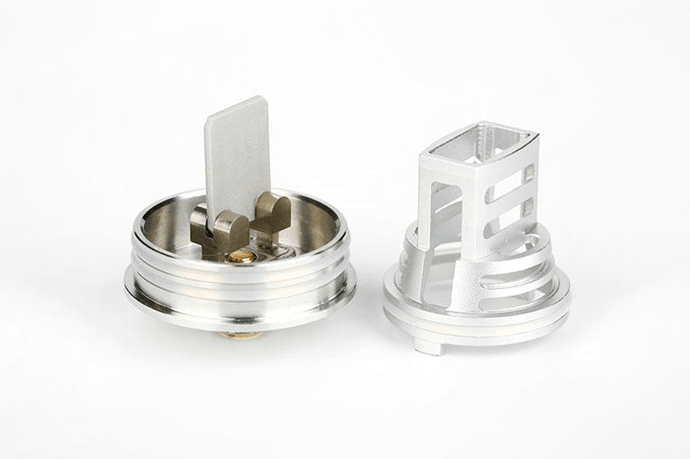 There are numerous studies on the impact of heat on flavours in general.
You can find out why your beer tastes much more bitter warm and why ice cream is sweeter etc
Interesting stuff
I have this 10/10 for innovation, 8/10 for build quality, 1/10 for vaping performance!
A friend bought one and the vape was whimpy according to him. I didn't try it. He exhaled this tiny puff of fog and I passed.
I only use 3mg but to get the nicotine required to satisfy you need to add a drop of flavouring to a nic shot and use that!
It's interesting to see how the devices are evolving. Should be something to see in 5 years if development continues.
I've been wondering what we'll be vaping on in 5 years myself. Will my SC's become collectables or relics ??
I dunno tho… I am leaning more each day to the cool and cold groups…
Somehow the hotter vapes just turn me right off. I can not stand a throat hit.
I want my vapes to be smooth and mellow, not kicking up fire in my throat

weird how what we expect changes too. I try to keep logs… sometimes I forget.
Hey there!
We actually sold this back in 2018. It was a very interesting device. It produced a very cold vape but did actually do the job well and gained a lot of fans!
The latest product from Usonicig is the CHIC, a neat little pod system!
That thing looks like a child's toy.
'scuse the ressurection.
I get (assume) that the ceramic plate was conductive; but was it electro-resistive or peizo?
And how did the juice get into the plate?
I did review the Usonicig Rhythm years ago but can't find the review anywhere, but what i can remember it had the ramp up of a milk float, very cold vape and battery life was terrible!
10/10 for innovation
01/10 for results