First of all, I must say Flavor Jungle is an awesome co. to do business with. Everytime I've purchased from them, it seems I blink, and the product is in my mailbox! Ordered a 30ml on the morning of Tues 10-12, and I'm testing this wonderful concentrate 3 day's later. That's order received, packaged, and sent on a 3,150mi. trip across the US in a little over 36hrs.
@SteveTC put a recipe up on another site using this new strawberry, and I wanted to try it! WOW it's good!
Began testing at 1.5%, and ended up at 5% with a plump, juicy, sweet, ripe strawberry. It started out very thin, and underwhelming at the low end, with not much sweetness, but scaled up nicely, filling out after the 3.5% mark.
No off note's detected, and really enjoyable on it's own, I'd bet that there's easily another 1-2% of headroom left to push it higher! Once you have this in your possession(you KNOW you will

I mean it's STRAWBERRY

right

) I'm sure the community would love to hear a better detailed
description than I've offered.
I also mixed, and GC'd the aforementioned recipe(The ultimate strawberry donut), and will be dipping into that as soon as I finish this tester up!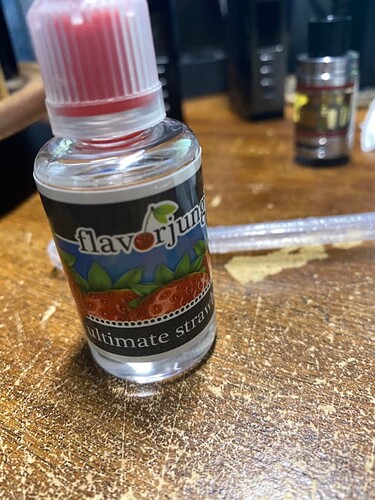 EDIT: Uhhh…3 day's is 72hrs…D'ohh