Went down to the Town centre today to grab some eliquid from the only B&M in the Town, stopped in to the local Asda to grab a drink and noticed they had increased their e-liquid lines so I thought I'd grab some to try out.
£2.50 a 10ml 6mg or 97p a 10ml 11 and 16mg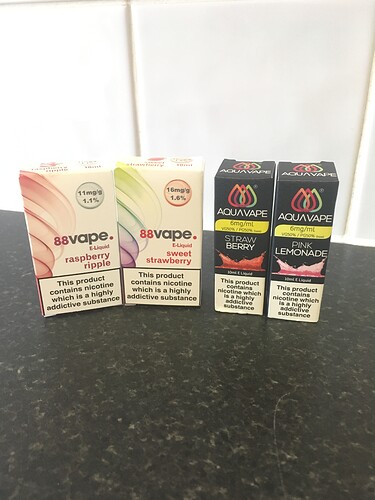 Also grabbed some Vampire vapes from the B&M which I'm vaping now and I have to say I'm impressed with the sweet tobacco and strawberry milkshake.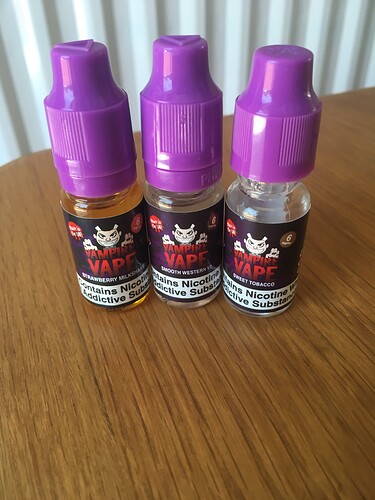 I'll update as I go but I think I'm gonna get on really well with these.