Continuing on from our boro thread derail.
If you can fit 4mm coils in that tiny thing, it makes me wonder how big I could go with coils in my titan.


i have put 5mm dual in the titan but I reckon it would fit 6mm
Slinks off to make some 6mm coils
6mm drill bit

What's a drill? lol! I am not a big DIYer I have a drill but whether I happen to have a 6mm drill bit is doubtful but luckily where vaping is concerned I tend to be practical so have no need for a 6mm coil!
Me neither! Doesn't stop me wanting to try some though!
A cheap pin punch set can be had on eBay for $10 AUD mine has a few different lengths and cost I think around $30 AUD 3mm - 10 mm (you could put a single 10 mm id in the titan lol.
Excuse the dust lol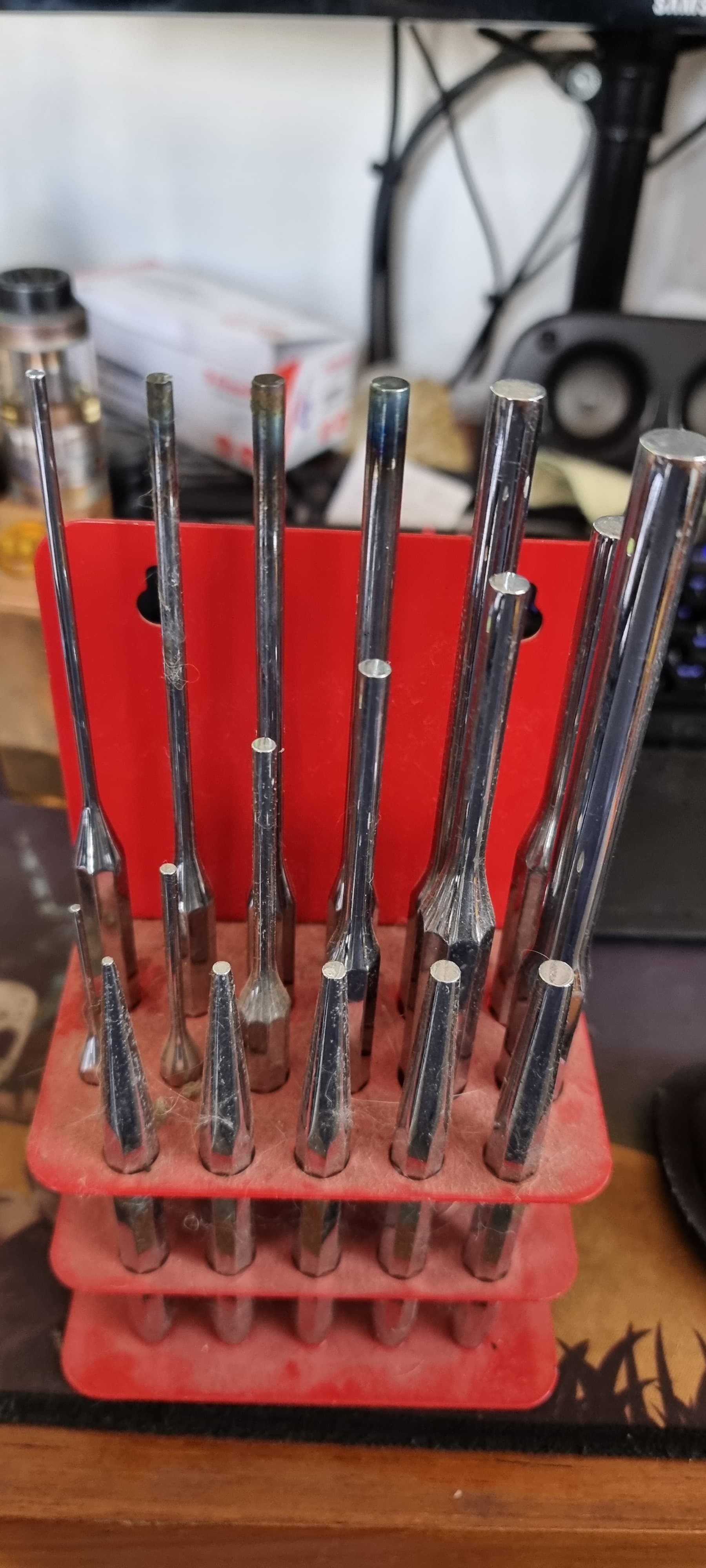 Something else I have absolutely no need for, if I did for some reason want to make a 6mmID coil I would just call on my wife's knitting expertise, sure she will have a knitting needle for the job!
Do you know if it's possible to have more than 2 coils on this titan v2 postless deck?
Anything is possible - I have not done it.
Not sure about the newer deck but on the older one it is certainly possible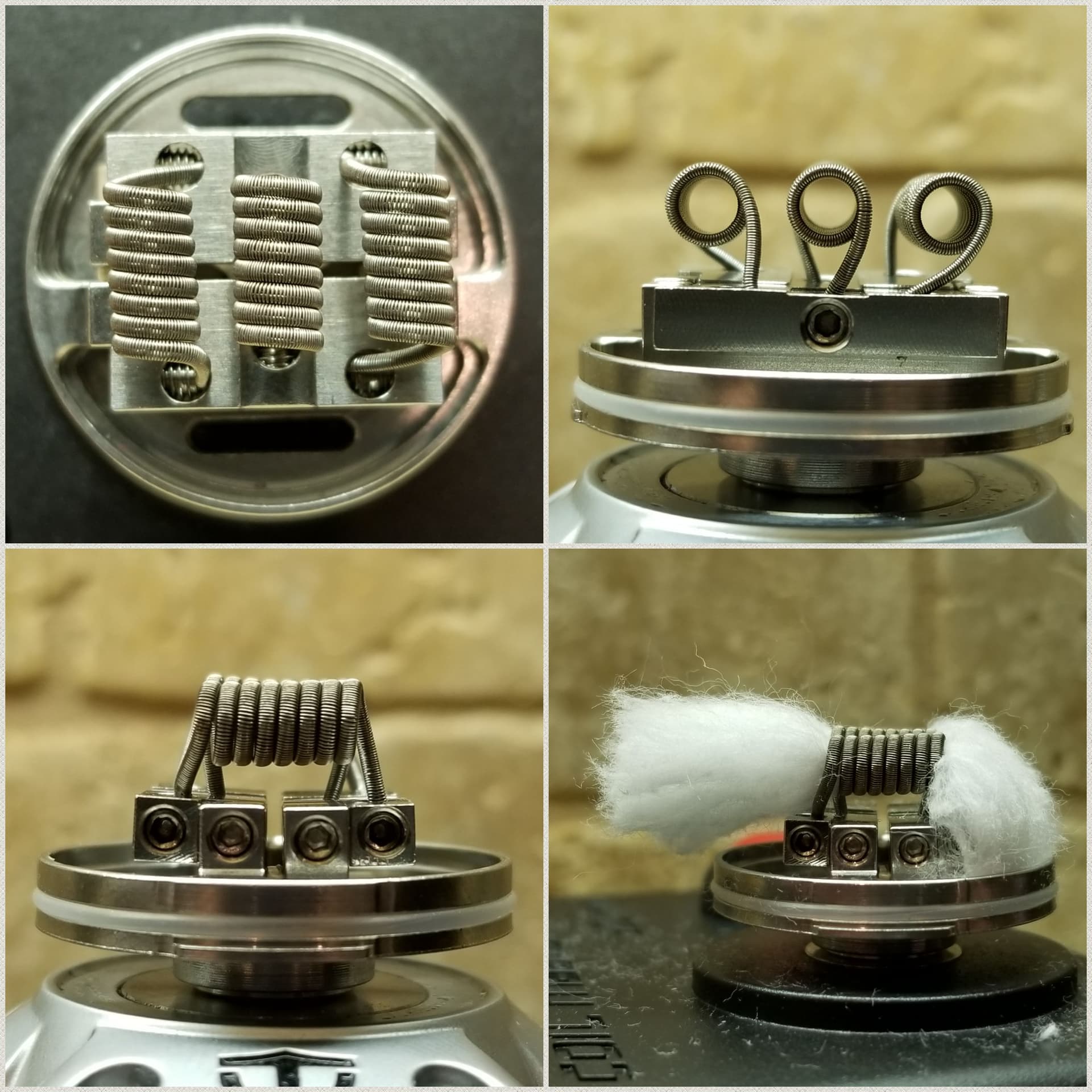 I am going to split off the titan talk to its own thread - gimme 5
I think the deck you posted with the various builds on it, is the v1 deck, which I've seen triple coils builds etc on. This v2 deck doesn't have the same design as that. There's no lego block posts to fit on there. It's just a postless deck which allows series or parallel on the same deck.
I've not seen any builds with more than 2 coils on it. That's why I asked

Don't even know how I would make 6mm Id coils, I must have 7 or 8 different sets of coiling rods and they all only go up to 5mm!

You must be joking, wrong guy to own that stuff!
They are not in the same order now @Timwis but they are moved.
Sorry I missed them in my selection of posts to move (i hate how the forum dosent reorder the moved posts by time stamp)
Ya I don't think you would be able to do it with that deck but knowing steam crave the older deck from the v1 would fit the v2 (I can't confirm but someone may be able to) but Steam crave are known for making their newer offerings compatible deck wise with their older models (at least the Aromamizer v1 and v2 is). So you may be able to find a v1 deck at the steam crave store.
That's certainly the case with the Aromamizer, old decks compatible with V2!