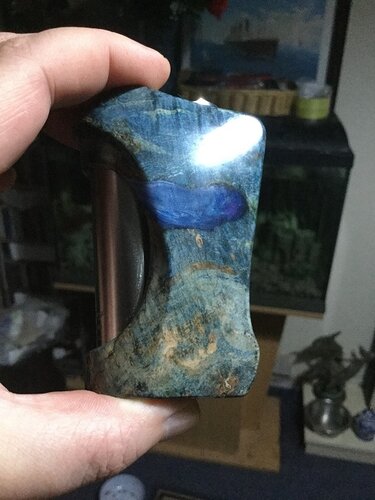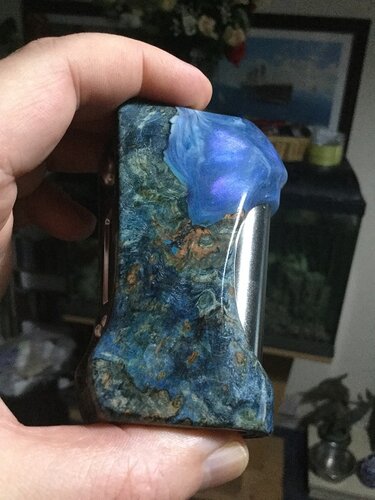 Very nice

I am hoping others will have wood to show, I have loads but don't want to be the only poster!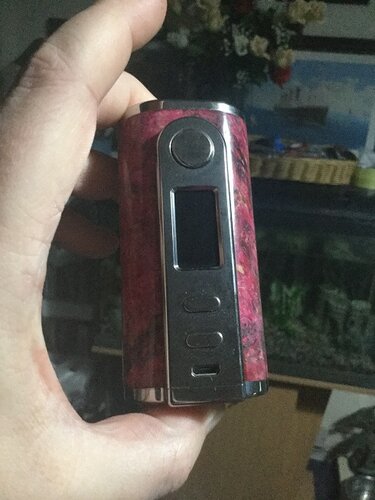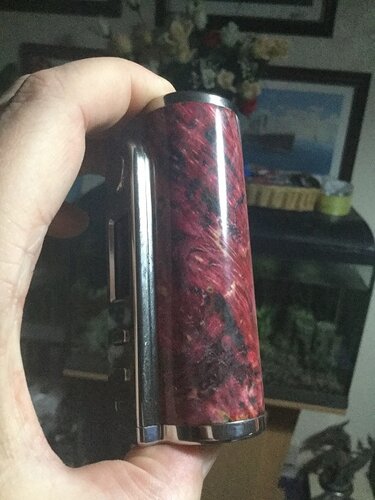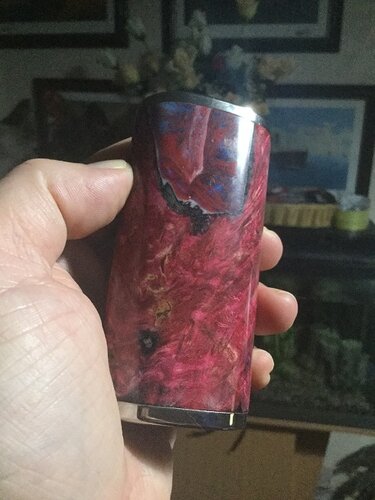 Can't forget this work of art by Scott-Wood!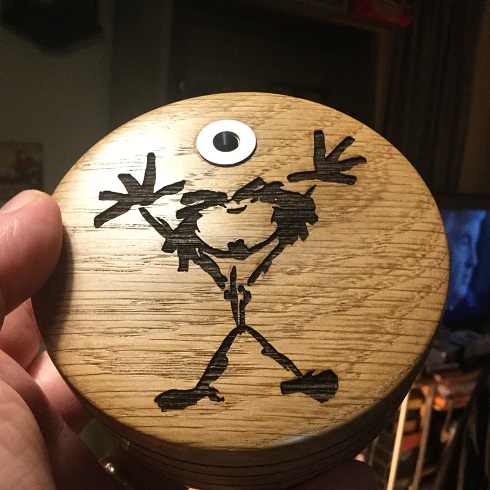 I just hope @Steampugs look's at some of these photos before getting all excited, and possibly posting up the wrong kind of wood.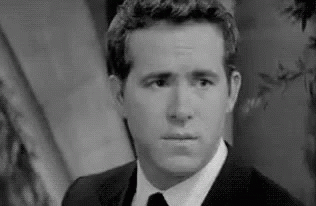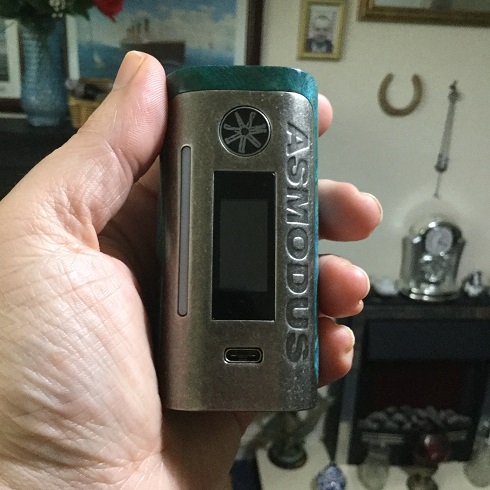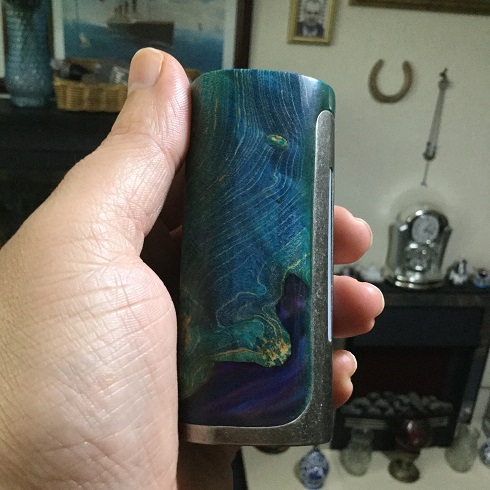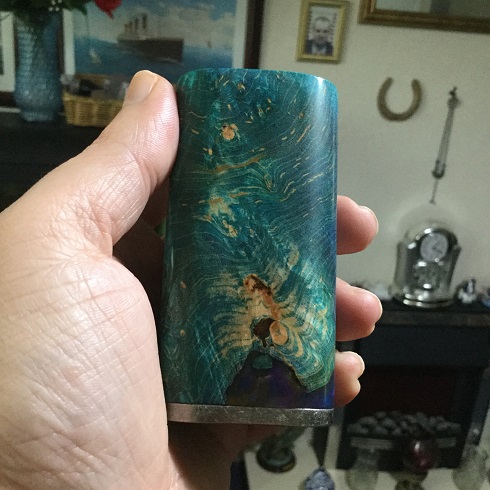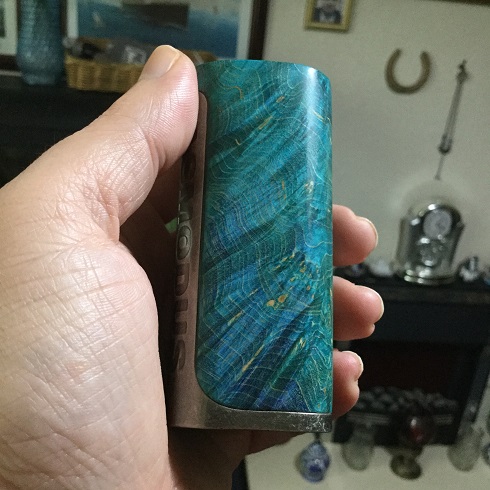 Taking pics of my wood after I have polished it to show people on a public forum is something I didn't
think I would ever do (not a sentence I thought I would ever type either

)
Tim, Have you got the lowdown, on just how these colored, one of a kind, piece's are made? I've alway's wondered if they're just simulated wood grain, or somehow real wood, stained with multiple color's! Done under high pressure, maybe?
Noice, mate!

They cut the wood to shape then dunk it in resin and put it in a vacuum pot so it gets all the air out of the wood (and replaces it with resin) then generally they are baked to harden the resin. Look up 'stabilised wood cactus juice' on google there are tons of videos.
If you go on Youtube you can find how they are made mate, bits of wood are put into a pressurised chamber, then this wood along with coloured resin is put into a mould to make a blank!
Even watching a handmade stabwood drip tip being made makes you realise the time, effort and skill that goes into it!
I'll look up the process, thank's guy's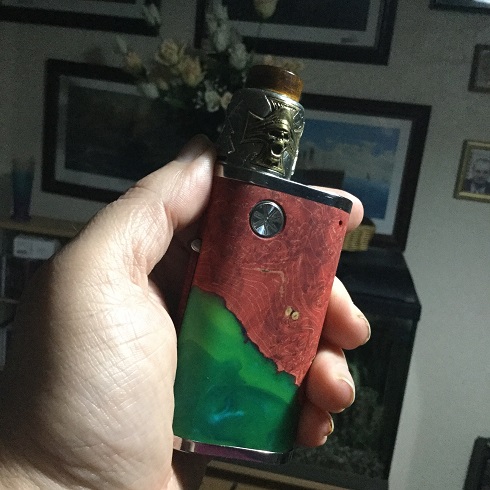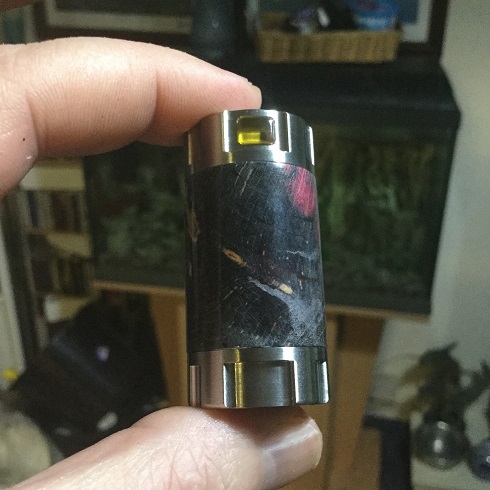 @whthek I am sure if you wanted to grab some stab wood there will be somewhere local that you can buy blanks from (if that is what you are after).
Here is one from Australia
Nixtips videos are also good to see the drip tips and atomiser stands, this is an example of one of his stands: