Well…it looks like the single battery squonk mod train is not showing any signs of slowing down just yet…we've got every vape manufacturer in the game scrambling to get a hand on it in order to get their share of the spoils…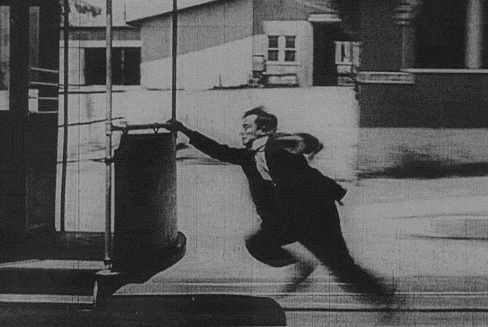 After the mahoosive Squonk review I did a couple of months ago I really don't know what else I can say about these mini mechanical squeeze machines…do I like them?..no not really…do you like them?..apparently you can't get enough of the bloody things…evidently…the problem is me (sigh)…here's to being different…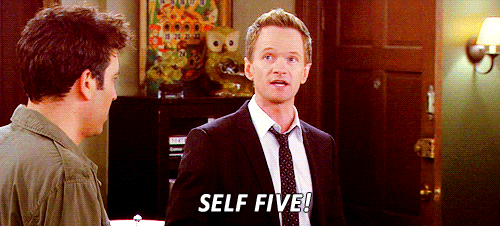 (cough-lonely-cough).
So…who's left?..who hasn't made a single battery squonk mod yet that looks just like all the others and does pretty much exactly the same thing in exactly the same way…? the list is getting shorter…just like this review…(Yay!) …bit rude…
…
Hello once again my little steam billowing mist monkeys, I have to admit, I'm getting more than a little bored of the constant and unrelenting torrent of these single battery squonk mods…surely it's time for a new 'trend' …but then…I guess you could say the same thing with 24mm RDA's ?..but maybe…just maybe…I'm simply being an old cranky Mc crankerson misery pants because they just don't float my boat…I believe the word is…'selfish' …regardless…you all still want them, so I shall do my damnedest to power though like the dutiful little soldier…that I am …(fucking drama queen more like)…
This time around it is the turn of those stab wood aficionados Arctic Dolphin, a company whom…as a rule…live in the mid to high level realm when it comes to vape gear (depending on who you ask) but just like their influx onto the stab wood market, these Dolphins always tend to keep abreast of current trends…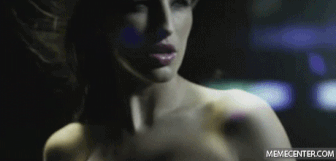 But can their elevated status do justice to a traditionally lower priced device such as a mech squonker?..let's take a gander…courtesy of my long time partners in crime Heavengifts, I give to you…the Arctic Dolphin Crea BF Squonk Kit…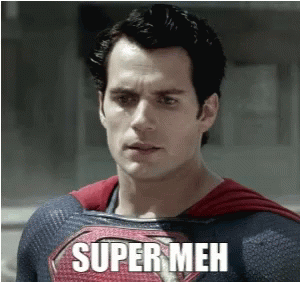 The Super Low Down
Probably completely unnecessary for this bit but…as you can quite clearly see the Crea is a single 18650 powered mechanical squonk box with a 8ml silicon bottle, an adjustable (not spring loaded) 510, silver plated contacts, removable side panels and a 22ml BF RDA…no wheels being reinvented here…
DISCLAIMER :- you absolutely MUST know your Ohm's law, as is always the case…but never more true than when dabbling with a mech mod…no safeties in place here, so be smart and know your stuff before you attempt to use one, mechs are for experienced vapers ONLY…anyway…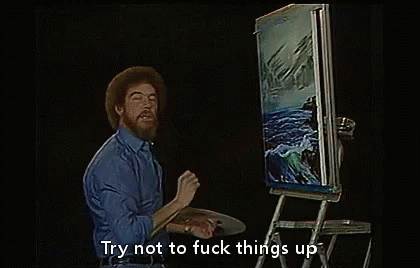 Onwards…
No…it's nothing new, but…there are quite a few pointers that put the Crea in the top end of the mech squonk list, especially when it comes to fit and finish.
The first thing you will probably notice though is just how cleanly built this thing is, the norm with a single battery squonker is to see all the gubbins, wires, contacts etc running around the inside of the box, but Arctic Dolphin have tidied the interior up…a lot…
On top of that you get a really nice silicone bottle with an SS collar, a fire button lock (we'll come to that in a minute) and the aforementioned silver plated contacts offering little…if any…voltage drop…they have certainly put the wrench work in when it comes to designing the Crea…I'll give em that.
Now…the fire button, nice and large and very in charge, gold collar is an odd choice but it does have a decent throw and if you take a closer look just above, you will see the instructions for the locking mechanism.
Yes…it works, but…first con, there's no knurling on the firebutton like on the Stentorian RAM box so instead Arctic Dolphin have made the fire button spin quite loosely so it locks and unlocks really easily…so where's the con then?..well…the con comes when it locks itself constantly, I mean it's so easy to unlock it's barely a con but…it gets annoying after the 100th time you come to take a hit and nothing happens, causing you to offer the offending fire button a little slight encouragement… to help it on it's way…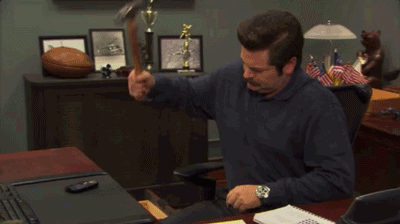 The body of the Crea is actually really…really nice, it's covered in a rubberised finish which not only feels nice in the hand but also offers quite substantial grip…
And although some vapers don't really care for over branding, in this case I kinda like it…you're certainly never going to forget its name…
The side panels are held in place with dual large magnets which is also really nicely done, no magnet on the battery here.
Now…I have slight suspicion that Arctic Dolphin may well have fucked up a little bit during the design stage of the chassis, you'll notice the cut out behind the battery?..well that's used to push your battery out from the back (there's one behind the bottle too) …yet…there's no way of getting the back panel off without first taking out the battery and pushing it off through said hole…you could argue that those holes are just to push the back panel off so that you can change them for different optional panels (which aren't available anywhere)…and indeed…this is is what they state, however…I call bullshit due to the size, placement and proportion of the cut outs…they were totally to push the battery and bottle out, but they realised it didn't work at the end of the design phase so as a last minute addition one of the Dolphin crew panicked and had a brain fart…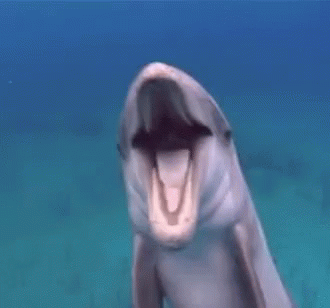 "SHIT…stick a ribbon in there!!" …I'm totally on to you Arctic Dolphin…like my mum says…you can't pull the wool over wool proof eyes…(??)
Another slight confusion came with the 510…adjustable, not spring loaded, I haven't seen one of these for years, at first I thought it was broken because of the gap between the top and the mod as I couldn't see any way of adjusting…anything…
But once I put my goggles on I noticed there is a slight slot in the 510 pin so you can adjust it with a precision screwdriver…still…bit of an odd choice for a modern device I thought…
The BF RDA that comes in the kit version of this mod is a very simple affair…one of the simplest I've seen truth be told…it's a cutesy 22mm single coil job with a 510 drip tip, a plastic cap and side none adjustable airflow…the cap is…meh…at best, but the build deck is actually very well machined and incredibly easy to build on.
Dual post's with 'cut in' slots for your coils instead of post holes, we've seen that before but I don't think I've ever seen one that creates such an enigma when it comes to lining up your side airflow?..yeah…take a look…work that one out…your coil sits diagonal so the post's are actually in the way of where you would normally line up the tiny airflow slots in the top cap…but it is what it is…let's call it interesting.
It is however an excellent squonker with it's relatively deep well and excellent contact between your coil and the upsurge of liquid through the squonk pin.
Of course…there's always that obligatory first coat of paint…not too much…just enough to paint the cotton…maybe a little tree here and there…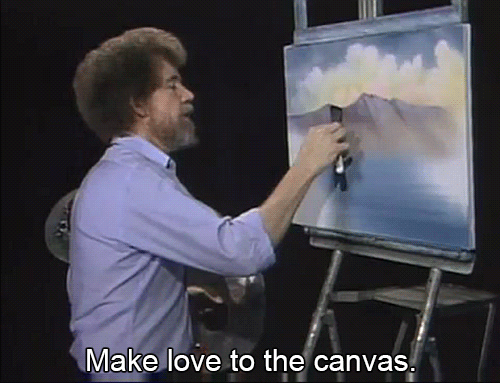 I…erm… can only advise you not to do that…
The Vape
I admit…I wasn't expecting much from the poor little blighter, but on the same note…I was pleasantly surprised by what the Crea did give…
You have to understand that squonkers were brought into the world by flavour chasers, not cloud chuckers, you've got one battery, and one coil being fed with very little air…so although you might fail in filling your room full of sweet smelling smog…you will be rewarded with a whole lotta flavour, especially once your coil has warmed up, it's…nice?..not mind blowingly incredible but…considering what I was working with I was genuinely impressed with the quality of the vapor, sure…the airflow almost feels like an afterthought but…it's enough…it's none adjustable and the positioning really doesn't make much difference, but it does what it needs to do.
The Specs
Parameters
Crea MOD
Size: 81.55125mm
Material: ABS Fireproof
Squeeze Bottle: Silicone
Batteries Type: 1 x 18650 battery (not included)
Thread: 510 thread
BF RDA
Size: 22 x 27mm
Thread: 510 thread
New lock switch for safe vaping
High electrical conductivity with 8 silver-plated parts
Spring battery electrode for easy installation
Changeable outer shell with DIY 3D printing
Powerful MOD by single 18650 battery
Food grade silicone squeeze bottle
Side airflow
Deep juice well for large storage
It comes with
1 x Arctic Dolphin Crea Squonk MOD
1 x BF RDA
1 x Spare Parts
1 x User Manual
Final Thoughts
My final thoughts on the Arctic Dolphin Crea Squonk kit are this…it's a lot better than some of the similar squonk kits that I've reviewed lately, the fit and finish is nice, it's clean and extremely tidy inside, and it feels really nice to use, the RDA is surprisingly good when you consider its stature, if all you want to do is chase flavour and not throw the fluffies it will do the job, there are much better BF RDA's on the market that the mod would make better use of but as a kit…it's acceptable.
All in all if you are into your single engined squonk boxes the Crea is a very good choice, it has all the bells and whistles that you'd expect and if it wasn't for the slightly annoying locking mechanism and the lack of a spring loaded 510 i'd be hard pushed to find fault with it, and unlike most Arctic Dolphin devices…it's actually quite cheap.
The Price
At the time of writing Heavengifts have the Crea kit on sale for £28.18 / $39.80, on top of that if you input my discount code APUGS15 at checkout you can shave 15% off the top bringing it down to £23.95 / $33.82 which in my opinion…is a bloody good deal…if you like these kind of devices that is…which I don't… find that deal here…
Arctic Dolphin Crea BF Squonk Kit
I still have more of these things to review…and no doubt more on the way, squonking is still big business, and as long as you guys still buy em, they'll keep comin…each to their own …and all that, but one thing I have noticed over the last couple of months, is that the quality on these single battery mech kits…is definitely on the up.
Until next time.
Pugs.