It's a funny old word, and I don't know about you but I for one am a bit sick of explaining myself when asked "what's that?"
"It's my squonker"
"It's your what sorry?"
"My squonker"…(awkward silence)
"You're just making words up there's no such thing as a fucking squonker"
"Fuck you if I was going to make fucking words up I would come up with something better than fucking 'squonker' now fuck off and look it up you ignorant fuck…and definitely look it up in the urban dictionary while you're at it…knob"
I probably shouldn't speak to my mother like that all things considered but when she asks the same question over and over it get's a little frustrating and the reaction I get when she does read the urban dictionary definition is almost worth the aggro …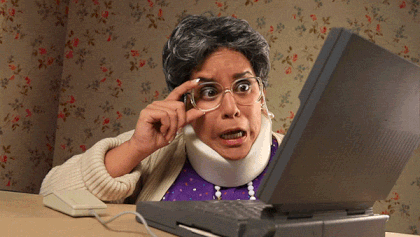 It does indeed appear to have a few different meanings…and ironically the one definition that it resembles the closest is the one that you really don't want to be reminded of every time you…squonk…I'll leave that to your own research…just make sure there's no kids around when you do…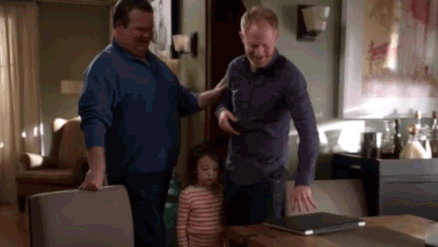 Regardless …the fact of the matter is that squonking, even though it has in fact been around for years, is enjoying something of an explosion in popularity just lately…and you would have to be hiding under a rock for you not to notice that every single vape manufacturer on the planet worth it's salt is cashing in on this latest vape 'fashion'…and if by chance a new RDA comes on the market…and doesn't have a BF pin included?..well…it ain't gettin in club 'popular'…simple as…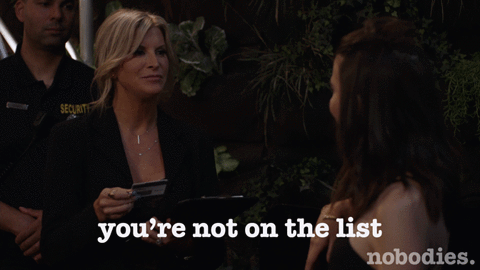 Squonking it would seem…is the new big squeeze…(really…?)
So…what's it all about…well, in a nutshell…RDA flavour without the ball ache of having to drip essentially, the idea is sound, although not without it's cons, so breaking from the normal routine this time around I will be taking a look at 6 popular squonk rigs that are available right now and seeing what indeed the fuck…all the fuss is about…eesh…just realised…6 specs list's…didn't think this through at all did I …(sigh) soldier on Pugs…soldier on…
…
A very warm and almost moist welcome to you all once more my squidgy little squonk muffins, today we are practically plagued with firsts in this here pile of barely legible clap trap…first time I've reviewed so many things in one review, first time for multiple suppliers and manufacturers and first real effort at thrusting myself with almost complete abandon into the world that is…squonking…I mean it's not my first time…I did have one of those strange all in one squonking RDA's a few years ago…can't remember who made it…had a picture of a wolf on it…and it was shit…but it would appear things have moved on since…evolved if you will…and now…they're just about bloody everywhere.
So…a special 'thanks' must first be launched into the general direction of not one but two of my finest ever-tolerant suppliers from the east…Heavengifts & Gearbest for putting up with my quite frankly diva-like demands in getting this review together and supplying me with a veritable fruit bowl of your finest…and some not so finest…squonkology…(OK I may of made that word up…)
Pro's and cons will be mentioned in every review instead of a list and scores are on this occasion will be done away with So…sit back and get yourself comfortable…you're in for a long ride…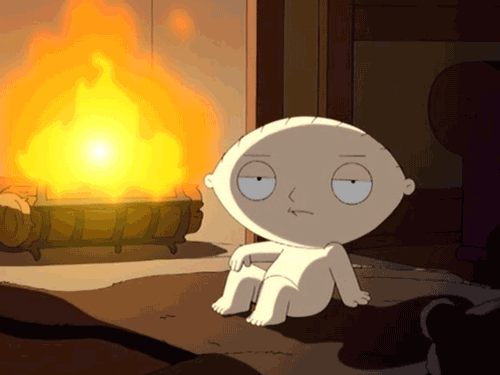 Maybe not quite…that comfortable…or weird…just normal…amounts…of comfortable…will suffice (wtf?)… SO…moving swiftly on …we do have a lot to get through, but before I start I feel compelled to warn you that 4 of the 6 mods I am reviewing today are MECHANICAL…I am shouting that because mechanical mods are NOT for beginners, you absolutely need to understand battery safety AND have a knowledge of ohm's law…no exceptions…build within the limits of your know how! …there are no safety cut offs, no display to tell you that something is wrong, no over heat protection, no short circuit protection in fact…there is absolutely no protection to speak of…at all in some case…just you and physics, and if you fuck that up…it'll fuck you up…it really is that simple…I will joke about most things, but battery safety is not one of them.
So that's the pleasantries out of the way let's crack on with the super sized squeezie special squonky tonk squonk review…and here is what we have on offer…these aren't all kits…but there are reasons and I will come to that in each mini review…but they are all single battery devices…so…let's get this ride underway!..
First up to the chopping block we're gonna look at the mechanical choices, courtesy of Heavengifts we have the much anticipated Geekvape Athena squonk kit, this is an all in one complete set up, comes with it's own matching BF RDA and holds 6.5ml of liquid in it's belly.
There was a lot of people getting into a bit of a tiz when this mechanical kit was announced, and it's easy to see why, it's a nice looking piece of kit, sturdy too with its stainless steel construction and aluminium twin removable side panels and 24mm matching BF RDA
It boasts a large plastic safety slide on the front to prevent accidental firing which is a simple mechanism that slides behind the large firing button cutting off the connection…nice touch…and the fire button itself is large and in charge with a decent throw. The design is nice although I think I have the version one, the version two did away with the painted design and opted for a more 'etched' affair, I'm good with either to be fair I think they did a good job on the overall appearance of the Athena and I even love the 510 plate which follows the greek god theme and has a greek pattern around the plate (totally forgot to take a picture of that)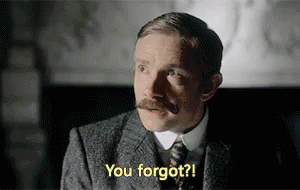 Leave me alone…I'm old…
Both side panels are removable, the rear one being to give you access to a push hole behind the battery just like the Coilart Trick box earlier on this year, it works well and does away with the battery ribbon. The front panel is held in place by one battery in the middle and 3 that attach to your battery…but…both panels do have a bit of play in them, they rattle about a bit and another issue I have is with the front panel, the bottle hole is too small for my sausage thumbs and if I press the bottle firmly…which with the Athena you have to…the panel actually get's stuck on my thumb and I end up wearing it like a really odd thumb ring…and the reason I have to press the bottle so firmly is because the bottle is so damn thick…you actually get 2 bottles with the athena but I found their softer silicone bottle way too soft and took forever to depress…there is no happy medium with these bottles but I found the harder one slightly less frustrating.
The internals look well put together with silver plated contacts and everything is as snug as a bug in a rug, very compact and cleanly put together…I mean let's get things straight…there's really nothing to these mechanical squonkers in terms of guts, just a simple circuit that's completed when you hit the fun button, voltage drop can be an issue with some of these types of device but thankfully the Athena does not seem to suffer such an affliction.
Now…the Athena BF RDA that comes with the kit…has me in an awkward position…and not in a sexy way…I'd heard nothing but good things about it yet my own experience with it…was a little less than impressive…surely I can't be the only one that sees the issues with it…can I?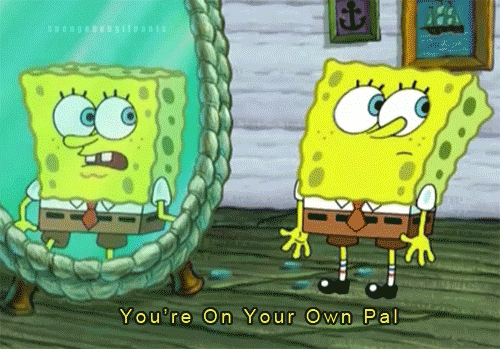 For starters it's top air flow…I mean actual top airflow, you can see one of the dual vents on the AFC ring in the picture sat right at the top of the chamber…which is great for prevention of over squonk leakage but…to get the air to draw directly from the coils you have to practically set them on stilts to sit them right up in the top cap and parallel with the air vents?..
The first build I did pictured below is how I would normally set up a postless deck…and it was due to this build that I noticed the issues I was having…the flavour was not great at all and to solve the problem…brings forth another problem.
You see…the Athena RDA…for all intents and purposes is an RDTA with a shallow tank, it squonks underneath the 'floating' gold plated build deck meaning it's your wicks that have to do all the work drawing the liquid up from underneath…just like an RDTA…and into your coils…so setting your coils higher means your liquid ends up having a long ways to travel in the wrong direction…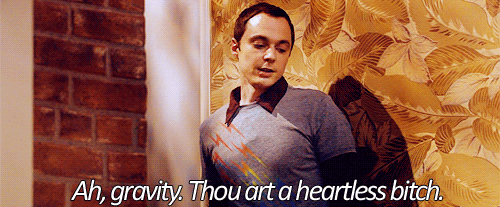 And in the second build I did with the longer coil legs…although the flavour was noticeably better I did go dry if I chained it even a little too much…it just couldn't keep up with my ferocious man lungs…grrrr…
Other issues I had with this RDA was the O rings…which I had to get the plumbers pliers out to get the top cap off…not even joking…thought I was gonna break it…wayyyy too tight, even after being lubed and also the position of the top airflow vents, the cap is notched so it will only sit one way and this is so that the vents are lined up correctly…which is the right thing to do…but once the RDA is screwed onto your mod the vents are at the front and back…so when you put it into your mouth it's very easy to cover the vents up with your mouth…they should of been at the side to prevent this…hey I can't help it if I have sexy luscious man lips…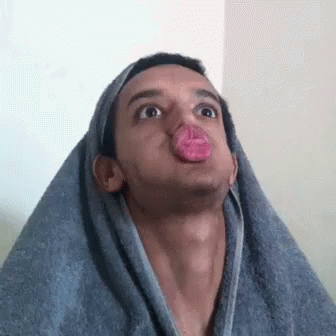 I mean it's not all bad news…the deck is super easy to build on and wick…it takes 810 drip tips and comes with a good selection of spares…
The Specs
Athena Squonk MOD
Size: 73 x 46 x 25mm
Squonk Bottle Capacity: 6.5ml
Material: Aluminum & Stainless steel
Battery: Single 18650 Battery (Not included)
Thread: 510 thread
Athena Squonk RDA
Size: 24 x 24.5mm
Material: Stainless Steel
Thread: 510 thread
It comes with
1 x Athena MOD
1 x Athena RDA(with 810 drip tip)
2 x Squonk Bottle
1 x 510 Drip Tip
1 x 510 Drip Tip Adaptor
1 x Allen Key
1 x User Manual
Spare Parts
Verdict
Honestly…disappointed…and…worryingly confused by that… as my research prior to getting this kit brought practically no bad feedback, so common sense tells me that I must be wrong…right? yet everything I have learned about what makes a good flavour chasing RDA has been tossed aside with the Athena…no domed top cap, top air flow and as far as squonking goes…no direct point of contact between the upsurge of liquid and the coils…I don't get it?..for me it's a fail and I'm sticking to my guns on that, in my opinion it would of worked much better with side adjustable airflow and a domed top cap…and maybe even a hole in the centre of the build deck for the juice to come through.
The Mod is OK, it's well made if you over look the dodgy bottles and the slight play in the panels, it's a lot tougher than a lot of similar devices so I don't really have any major issues with it, a bigger bottle hole maybe…and it is available in the following colours
The Price
Around £50 ($69) from pretty much everywhere which for complete kit normally is about right when you consider a decent RDA will set you back around £25 to £30 on it's own…just because I didn't like it doesn't mean you won't and like I said earlier I have seen a lot more good feedback about the RDA than bad so…it is what it is…I can get you 15% discount if you follow this link and input my code APUGS15 at checkout …so by all means find out for yourself.
Onwards and upwards …next up we have 2 unrelated pieces of kit and the reason for that is that the manufacturer of the Mod doesn't make an RDA to go with it so I picked out a likely candidate that I hadn't reviewed yet which has a very large fan base and…well…why the fuck not…from Heavengifts again I present to you the Stentorian RAM box and the Hellvape Dead rabbit RDA…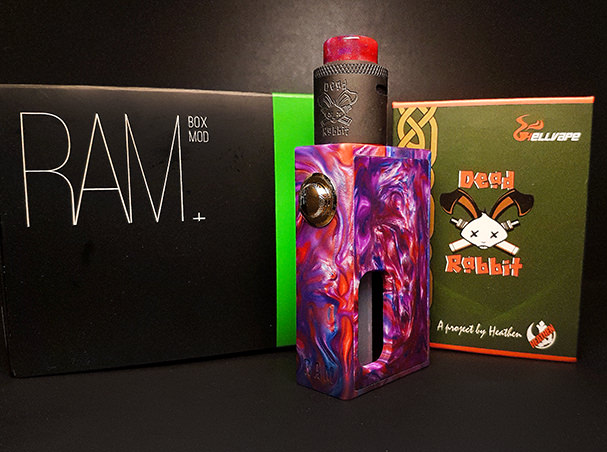 Not a bad pairing at all…I'd go as far as to say they go together like rama lama lama ka dinga da dinga dong…whatever they are…hey I didn't write the song…but apparently it's a good thing soooo…yep…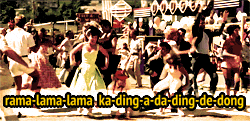 The Stentorian RA box is a solid block of your finest swirly trippy resin and boasts gold plated everything… 510 plate, matching lockable fire button…connections…everything… it can house an impressive 7ml of liquid on board in one of the 3 supplied bottles and accommodates tops up to 24mm …enter the Dead Rabbit manufactured by Hellvape and designed by Youtube reviewer Heathen…a 24mm RDA with a 'kind of' postless build deck with side adjustable airflow.
Love the look of this thing the first thing you will notice with the RAM box is the way it feels, the resin is super satin smooth and really light…even with a battery installed, the front panel fits perfectly…no rattle at all, but then even if there was a tiny bit of play you wouldn't hear it due to the material it's made of plus it's held in place by a pair of adjoining juicy magnets…no clinging onto the battery here…
The bottle in the RAM is made from plastic and is perfect…big deal breaker with a squonker …but this one just begs to be prodded…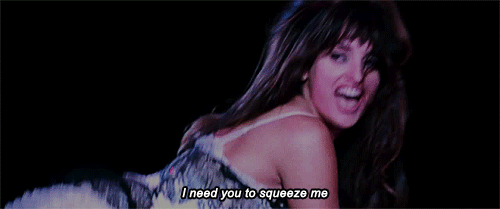 No air leakage what so ever and It depresses super quickly too, the other bonus thing is…you get three of em!..squidgy goodness for days!. Another thing I love about the RAM box is the gold plated fire button, I had heard other people complain about the stiff spring but that's actually what I like about it, it has quite a long throw and protrudes more than any other fire button I have seen but then it has to…because within the button is a locking mechanism which is why it has slight knurling around the edge, turn the fire button…and it locks, not the easiest thing to grip but once you do it a few times you soon get the hang of it…in fact the whole golden guts of the RAM is really quite impressive, it's well above average quality in terms of fit and finish and you even get quite a nice choice of colours… and it can even be bought in an exotic wood…if that's your thang…
However…the hole on the front panel is again…too small for my porky digits and again…I end up wearing the front panel like a thumb ring so again…I have to tip it sideways or use my finger…these little squonkers it would seem are designed for people with tiny child hands…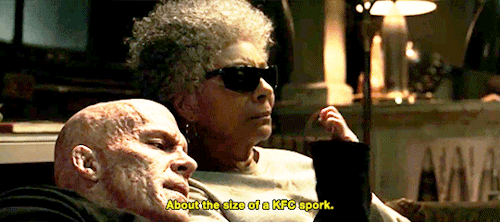 Now…the Dead Rabbit RDA…it's been around for a while and truth be told could really do with it's own full in depth review but seeing as that's been done a gazillion times already and I really don't have the space to do that here…I'll just give you the gist…
Designed by 'Tuber' Heathen who wanted to make a simple 'drop post' RDA that gave great flavour, was super easy to build on, gave a wealth of build options and squonked well…and I have to say…he absolutely nailed it, building couldn't be easier, just drop your coils in, tighten up the screws and trim the legs underneath…I dare say an idea that brought us the 'Drop' last month…and it works well, and although there is no direct contact between your squonked liquid and the coils…it squonks so well that one squonk pretty much soaks everything in the well, and the angled side airflow is set low enough that it sucks the air from underneath the coils without the risk of over squonk leakage…and on top of that it has a lovely domed top cap to help with flavour and super smooth airflow…which incidentally…also offers a single coil option …there's a reason this has become so popular…because it's really fucking good…
On top of everything else that's good about the Dead Rabbit…there's also the way it looks which is probably what made it so popular in the first place…custom resin 810 drip tip and enough colour options to cater for any matchy matchy vapers…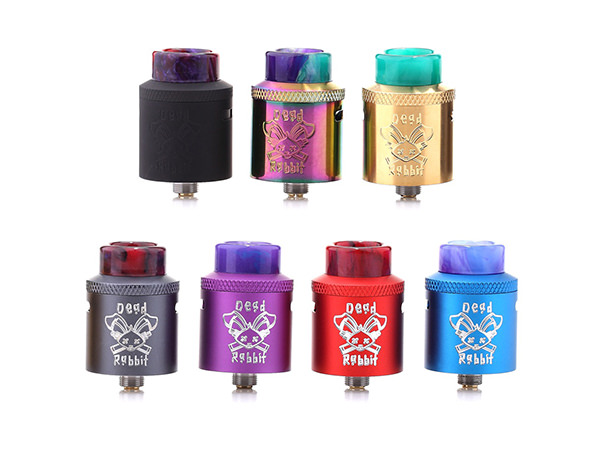 Specs
Stentorian RAM box :-
Dimensions: 77 x 47 x 24mm
Battery: 1x 18650 cell (not included)
Material: Resin/Padauk body
Thread: 510 spring thread
Bottle: 7ml PET Food Grade
Fire Button with safe lock
One peek with 510 adapter to prevent the top of mod overheating
All metal parts are 24k gold material to ensure the best electronic conductivity
510 spring contact pin to support all atomizers
24mm 510 adapter support all 24mm & 22mm diameter atomizers
3pcs PET food grade bottles with 7ml capacity
Resin material for mod body
Dead Rabbit RDA:-
Size: 24 x 38 mm
Thread: Gold-plated 510 pin Thread
It comes with:
1x Dead Rabbit RDA
1x 810 colorful resin Drip tip
1x 510 adapter
1x Gold BF pin
4x Hex screws
1x O-rings
2x Hex screwdrivers
Verdict
Out of the Mechanical kits I tried for this review this was by far my favourite rig, they complement each other perfectly, the build quality and finish on both the mod and the RDA is exceptional, the RAM hit's really well with no noticeable voltage drop at all, the bottles perfect, the hand feel is exceptional and the only bad thing I can say about it is the small hole in the front panel which…to be honest…is only a problem because I'm fat …so…hardly the mods fault, and as for the Dead Rabbit well…everyone knew it was good anyway and all I'm really doing is confirming that, I don't have a single bad thing to say about it…to me…it's as good as a 24mm RDA gets, great airflow, awesome flavour production and an excellent squonker…thumbs up all round…
The Price
Bare in mind that this rig obviously doesn't come together so you will pay full retail for both and the Stentorian RAM box is not a cheap product, I'm guessing it's down to the gold plated everything and the fact that it is made to such a high standard…but even so…it's still just a mechanical mod so I'm not really sure it warrants the 60 quid price tag (that's $80 to you guys across the pond) find that deal here
The Dead Rabbit was always made to be affordable and offers amazing value for such a good RDA at just £25 ($34.90) even if you didn't want to squonk this RDA should be in everyone's collection…find that deal here…
So together this rig will set you back a bum twitching £85 ($115) which for a mechanical single battery squonker rig is…well…it's expensive…no other way to say that…I can however trim 15% off that if you put my code APUGS15 in at checkout which will bring it down to £72 ($97)…probably not a good idea if you just want to see if squonking is for you, but if you already enjoy squonking and you are after a high quality mech squonker then this rig would be hard to beat.
Still with me?..2 down 4 to go…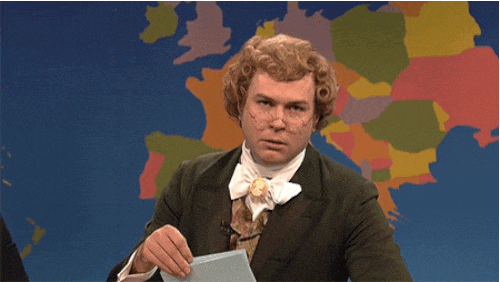 From one extreme to the other …this time we are looking at the very…VERY…much budget end of the scale with regards to mechanical squonk kits and this one is courtesy of my partners in crime Gearbest and it's the 3D printed ultra lightweight affair from Yiloong called the Xbox…fairly certain that names been taken already…
I was…'sceptical'…to say the least when I received this kit…did I really wanna trust the potential dangers of mechanical vaping to a device that was made on a 3d printer at a price that's as cheap as possible…not really…but here it is.
The Xbox is…well…it is what it is…cheap…
It's made from cheap plastic, it has cheap components and it doesn't work particularly well…there's no locking feature either, it feels horrible and the fit and finish isn't really great…it's not even that compact…there are a lot of these things on the market right now and I have no doubt that some people love them but this review is about my opinion on this particular one… and my opinion is…it's shit…and I hate pretty much everything about it except the 15ml bottle which surprisingly was pretty air tight…I mean it works sure…hard not to there's not really anything to NOT work but…there was no joy to be had with using this device…for me…maybe the RDA that comes in the package could be it's redeeming feature do you think?..kinda reminded me of the Fishbone RDA that I used to use a lot…only…way shitter…and don't even get me started on the supplied coils…
Have you ever seen coils like that before?..I mean they came in the kit so I felt compelled to use them but…what the actual fuck…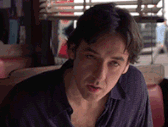 The RDA …I don't think it has a name…is about as shit as an RDA gets…I dig the glass dome cap…but that's about it, the posts are from 3 or 4 years ago…the side air vents are set so low that even the slightest over squonk will leak out and the airflow is wayyy too restricted to be of much use at all and just looks like it's been put in each side via a half arsed attempt with a dremel…
Specs
Specification
Product Details Brand: YILOONG
Model: 3D Printed Squonk Machine XBOX - 1
Material: Glass,Resin,Stainless Steel
Battery Form Factor: 18650
Battery Quantity: 1pc ( not included )
Battery Cover Type: Magnetic
Connection Threading of Battery: 510
Atomizer Type: Rebuildable Atomizer,Rebuildable Drippers
Connection Threading of Atomizer: 510
Dimension and Weight Product weight: 0.0720 kg
Package weight: 0.1640 kg
Product size (L x W x H): 11.20 x 4.50 x 2.60 cm / 4.41 x 1.77 x 1.02 inches
Package size (L x W x H): 7.90 x 13.60 x 3.30 cm / 3.11 x 5.35 x 1.3 inches
Packing Contents Package Contents: 1 x SQ Predator 80W Mod, 1 x Atomizer, 1 x Accessories Bag
OK…i'm calling this one, there is no point in me going on about it because it's bloody awful and the only use I can see for this kit is to learn how to build and use a mechanical squonker…which from a mechanical point of view…isn't a good idea, If you're using a mechanical squonker then you should already be an advanced vaper and if you are an advanced vaper…you're gonna fucking hate this kit.
It's £28.91 ($38.97) and isn't worth a quarter of that but it is available here…don't do it…
Yiloong Xbox 3d Printed squonk kit
Oh wait!..jeez I almost forgot…the screwdriver you get with it is actually really fucking good…so there you go, if you wanna spend 30 quid on a good little screwdriver…this kits for you.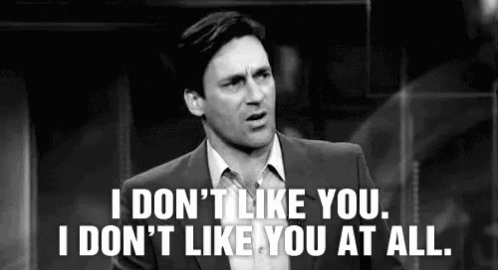 Moving as swiftly as possible away from that POS and onto the next to somehow rid me of the filth I just witnessed…we have something that…although didn't come as a kit for me… is available in kit form in the near future and is designed by the lovely Tony B from Tube channel 'Vaper Trails' (does he remind you of an Ewok?..he totally reminds me of an Ewok) in conjunction with Vandy Vapes and supplied once again by my good friends at Gearbest…I am of course talking about the already iconic Pulse BF Squonk mod and Pulse 24 RDA…
Very similar to the 3D printed devices only made from a tough molded plastic, still very lightweight but made to a much higher standard and it's purpose?..to bring affordable squonking to the masses…
Clean, simple and everything a mechanical squonker needs to be, feels great in the hand, super large flush fire button, interchangeable panels and an excellent fit and finish even down to the little safety switch between the back of the fire button and bottom of the 510…you can see why this device has become so popular.
Nice and squidgy silicone bottle that has an SS collar providing an airtight seal and matching 18650 adaptor sleeve (the pulse fits a 20700 as standard) and a lovely little 24mm 510 plate nutted from the rear…
Removable front and back panels for easy battery removal and also so you can buy extra different coloured panels should you want to matchy matchy…speaking of matchy…
The matching Pulse 24 BF RDA is a 24mm dual postless deck with dual side adjustable airflow…
And I'll tell you right now…this is my favourite looking build deck to date…it's like looking into the engine bay of a supercar, it's phenomenal designing…The twin side air vent pipes make the risk of over squonk leakage practically impossible and although you do have to trim the legs of your coils to the right length prior to installing it is still a true postless deck therefore…super simple to build on…the only thing I would change on it is a longer BF pin that protrudes through the build deck because that would take the liquid direct to the coils but…it still squonks incredibly well and offers insane flavour and silky smooth airflow…I love this RDA…like…