So my research continues. I was all worried about getting replacement mesh pieces but can't find them anywhere yet other than the Wotofo website. I'm still on my first one so they seem to last a long time.
I bought a roll of Vandy Vape stainless mesh so I could compare it to the kanthal roll and the Profile mesh.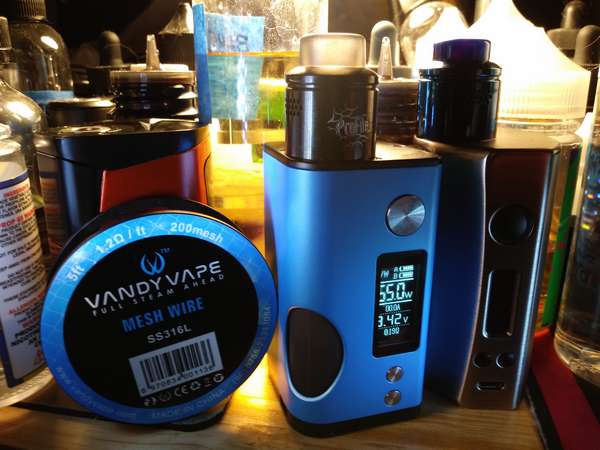 I was a little worried about popping because the fine VV kanthal would pop sometimes and this SS mesh is even finer. So I wicked it up. Oh make sure to watch the official Wotofo video on youtube as to how to wick it. I watched Mike Vapes and another reviewer waste their time and cotton thinning it and trying to tuck it down like you would a normal RDA. Just cut it off even with the edge of the build deck and use the pancake method. The SS is a much thinner and flimsier fabric, so wicking it took a little more finesse.
So how did it work? Well…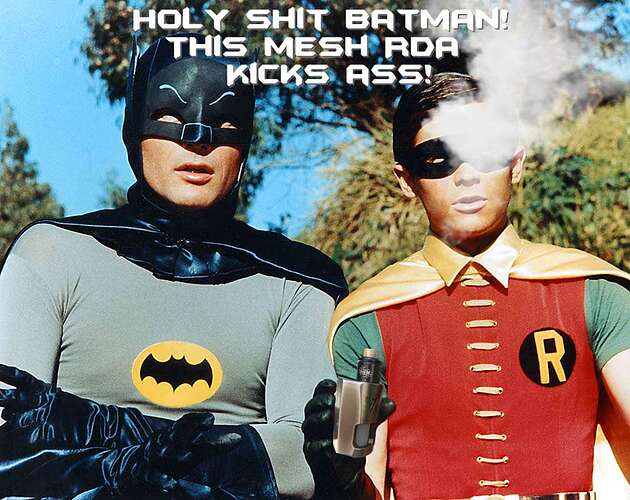 I tried it first in wattage mode. The vapor is denser and thicker than the Wotofo mesh. I think the flavor is even a little better. I was kind of dumbfounded after the first hit and it took a minute to register in my pea brain. So I took another hit to make sure I wasn't imagining things. Then I had to grab the other Profile with the stock mesh to compare. I tried them both at 65w. As good as the stock mesh is, the stainless is way better.
So even though I am not an expert on TC, I decided to try it anyways. I knew DJlsb said that the Rage doesn't do true temp control, so I tried it on the Capo 216. What a waste of time. That thing sucks. Oh well I got some good batteries from it. So I set it up on the Rage and I settled at 65w and 420 F and OHHH DAYUM. The vapor is so dense and flavorful.
So the research continues. I'll try dripping it later on a good TC mod. Maybe the NI80 mesh will be next.