Ya you would think i made an error in the title (i didn't) but most of use that own mechs have at some stage done a couple of mods to change the way they look or work . Here is one I did today on a mech squonker that was giving me the irrites.
It is the Vulcan dual 18650 squonker
Before the bar in the middle made it a pita to squonk it was a pinch not a press and i really didn't like it the way it was.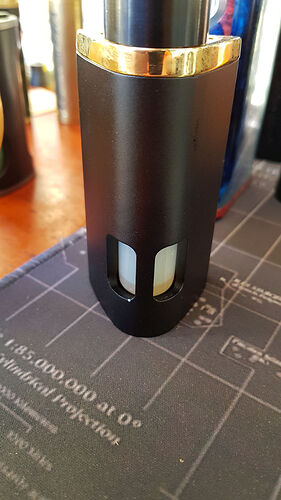 After I opened it up a little - when the Chinese New Year Holiday finishes I will replace the bottle with a larger one.