This device was send to me by https://www.healthcabin.net for the purpose of this review which will not in any way colour my opinion whatsoever.
I have been really looking forward to trying this one out because of the Replay feature and I am sooo excited.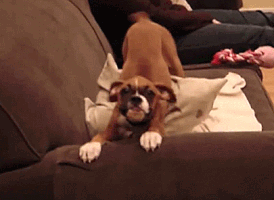 It comes in a very good-looking luxury gift box.
Of course I was way more interested by the content of the box.
Apart from the Paranormal, the box contains a manual, a quick guidance, USB connecting cable, USB on-the-go adapter, a suction cup and two removable spare Rose Wood plates.
The suction cup is used to take the removable plates off, they are held in place with a little magnet.
I hope they will come up with a wide range of different plates to change the looks of the Paranormal but I haven't seen them yet.
I put on the Rose Wood panels because I like them better than the Carbon Fiber panels but that is personal taste.
Note: Certain customized edition panels (Resin or Stab Wood etc.) are pre-installed which are not removable.
BUILD
It will come as no surprise to anybody familiar with the Lost Vape DNA range, that it is a very well made, solid device.
In that respect it doesn't need any introduction but I will briefly go over it.
Spring-loaded, nickel-plated brass 510 connection and the Paranormal logo beautifully engraved below it.
The battery door is the best I've encountered, solid, stiff and won't open unless you want it to.
The plus and minus indicators are clearly visible inside
My hands love holding this thing, it feels real solid and the leather adds to the luxurious vibe that just emanates from this mod
It is simply beautiful.
I put my 22mm single coil Ammit on it and it looks pretty good.
The 25mm Troll is equally fitting but with any tank bigger than that you will get overhang.
But does it perform is what I hear everybody shout.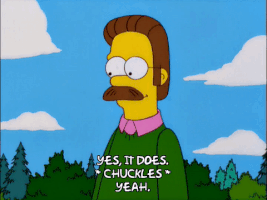 First of all, operating this mod is a piece of cake.
Fire button, up and down button and a select button.
The fire button is almost flush with the mod.
The select button is between the up and down buttons and gets you into the menu.
Simply scroll through with the up and down buttons and use select to adjust. After adjusting, use select to confirm. Choose back to go back to the previous screen
It has no official off function but goes into a standby mode. You're supposed to wake it up by clicking the fire button once but I found that it's more like three.
Not a bad thing since it won't easily activate in your pocket.
It is compatible with Ni200, SS (316 and 430), TI and NiFe for TC.
There's also a Kanthal mode, a Watt mode and a Watt-Boost mode.
There are preset profiles installed in the mod to make life easier.
You can use Escribe of course and fiddle to your hearts content.
There is a function called boost that briefly increases the initial output at the start of a puff. This allows higher mass coils to get heated faster, so basically it is a pre-heat.
You can adjust the punch value of the boost from 1 to 11.
You can find these under Atomizer in the settings.
TC
I'm not going into the TC performance of this mod because that is a very well known feature and it is widely accepted that its performance in this field is excellent.
There are plenty of reviews available from people who are far more knowledgeable when it comes to TC than I am. You can look them up if you want to know about the TC capability of this mod.
To be quite honest, I don't know what the heck I'm doing when it comes to TC.
I've tried it briefly on this mod, got the same boring issues with not firing because of temp protect. Switched the same setup to Replay and was happily vaping away with no issues whatsoever.
I'm sure people will tell me I can fix these issues with Escribe but I'll pass.
I wanted this mod because of the Replay function.
I've been dying to try it out, so everybody who doesn't like TC but likes the perks of it, gather around.
Firstly, you can use all the TC wires mentioned above .You can also combine them, whatever floats your boat.
Furthermore, you can use combinations of TC wire with non-TC wire like Kanthal, N80 or Nichrome.
Clapton, Alien, Mesh, everything works.
When Replay doesn't work it is because your coil is not compatible. Non TC wire alone won't work.
I'm one of those people who can't be bothered with TC. I find it fiddly and cumbersome and use power mode.
The problem with power mode is that your first draw is weak, your second is stronger and the more you puff, the stronger it'll get. That is a PITA for chain vapers because it will get too much after a while and you will have to let your coil cool down.
Replay will give you all the advantages of TC without the excess fiddling.
Just select Replay in the menu, adjust the power to your liking and puff.
When you get a puff that completely satisfies you, just click safe puff and you will get that puff over and over again.
No more weak draws or overheated coils and no dry hits.
The length of the puff is not important. You will not be limited by the length of the saved puff.
From the first to the last puff it is all exactly the same.
When you want a different puff because your liquid is different or you've changed your coil or just simply because you're fed up with it, click cancel and start over again until you're satisfied with the puff and save.
That's it folks, it's as simple as that.
I'm as happy with this mod as a Raccoon getting a cold shower on a sweltering day.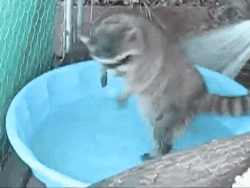 The only thing I need right now is something like this to fully enjoy it. Feel free to send it to my house if you have a spare.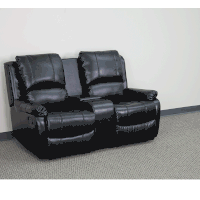 Of course I will not spare you the boring bits namely the
SPECS
Powered by Evolv DNA250 Board
On board reverse polarity protections
Dual 18650 cells setup for long-lasting power
Included Both Carbon Fiber and Rose Wood Panels
Brand: Lost Vape
Dimensions: 91.5mm55mm27.5mm
Temperature Limit: 200F–600F
Output power: 1–200W
Unit: 1Set
Color: Pearl Fish/Red Black Kevlar/Black Grey Kevlar
Frame: Gun Metal Frame/Silver Frame
Customised Leather Panel Wraps With Foam Cushion
Flip-Open Bottom Battery Sled For Battery Replacement
Spring Loaded Nickel Plated Brass Center Pin Integrated
2A Onboard Charger
A full colour 80x160 pixel TFT screen
Package: Gift Box
They forgot to mention REPLAY!

Before I forget, the Paranormal can also be used as a power bank, hence the USB on-the-go cable.
You can charge your phone or another mod when necessary. Don't ask me why anybody would want to drain this mod in favour of something else but I guess in a real emergency it might be handy to charge your phone.
Mind you, I got up a while back and something fell on the floor. Oh no, not my Paranormal, is what flashed through my mind.
I looked down and to my great relief it was only my phone.

CONCLUSION
Would I recommend this mod? Hell yes I would!
There's one downside to this and that is that I'm afraid I'm spoiled now and will expect other mods to come with a (well functioning) Replay or I will not buy.
I have no words for the pleasure this mod is providing.
Let me just put it like this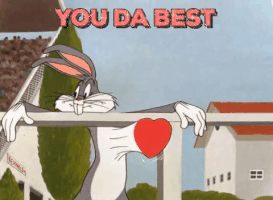 Last but certainly not least, I want to thank Maggie from @HealthCabin for giving me the opportunity to try this marvelous device.
The Lost Vape Paranormal is sold by Healthcabin for the price of $149.00 at the time of this review, but…… since it was my birthday and I wanted to give something to my vape family I asked our dear Maggie if she could provide me with a discount code.
She was nice enough to oblige. Thank you Maggie.

Code Paranormal will give you a 30% discount until September 6, which brings this baby down to a meagre $104,30

The code is valid for the Standard version, the Chopped Carbon Fiber version and the Black Rhombus version.
That's a very sweet deal so scoot over to healthcabin and pick one up.
I already have one on order because I'm greedy and want a spare.
Initially it said code was not valid but after trying it a few more times it worked.
Might be a little flaw that they have already fixed.
Thank you all for you time.