Wit their latest release of tanks, smok changed the cotton in the coils to anti-bacterial cotton.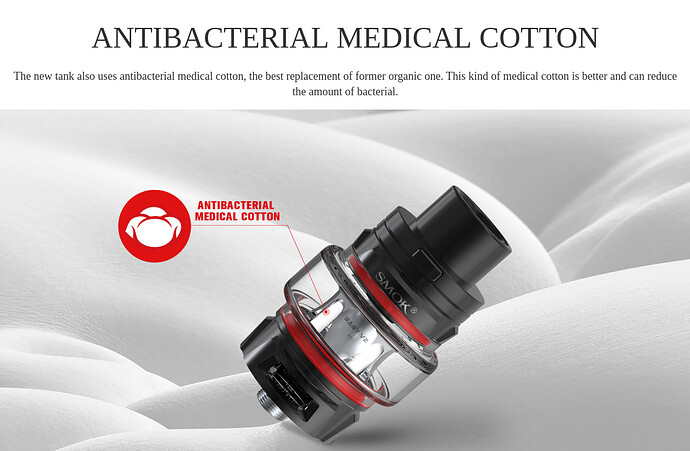 One thing I'm interested in is who would vape on this?
From what I know, anti-bacterial usually involves some anti-bacterial agent that needs to be pre-soaked into the cotton, and I for sure don't want to breathe it in when vaping (not to mention that we have no clue what happens to it when heated up)
I have a feeling that smok started their own quest for a 'healthy vape' (which seems to be the latest trend with all manufacturers) and this idea can potentially cause harm …
Interested to hear your thoughts on this one.