Who are we?
We are a young company that makes vaping devices, e-liquids and accessories for those who have made the decision to stop smoking. Our mission is to make your transition from cigarettes to mods as smooth, stylish and simple as possible.
Our vape kits
We make vaping devices for those who are ready to quit. All our mods have been engineered for ex-smokers and new vapers and are compact, discreet and really easy to use. We have minimized the learning curve with our devices so that you can get started right away.
Our kit line-up includes: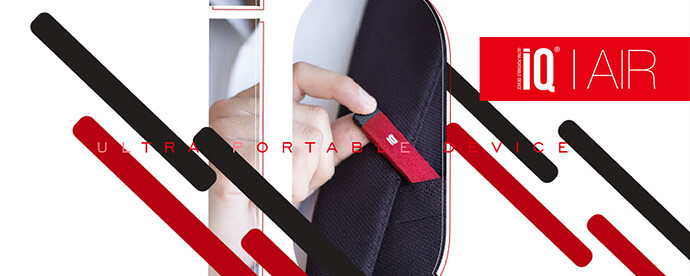 The
iQ AIR
is the lightest, thinnest and most subtle of our mods. It can be the perfect starting kit and is ideal for stealth vaping. With easily changeable disposable pods in 10+ delicious flavors and exceptionally portable design, Air can be quite irresistible.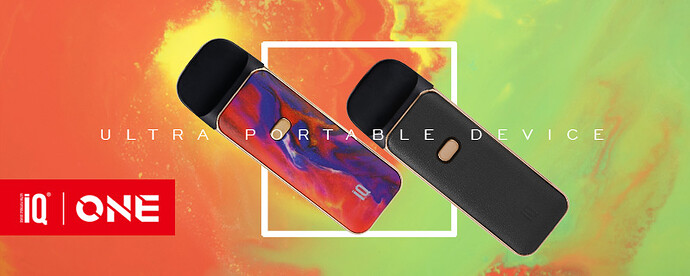 The
iQ ONE
is meant for those who have already acquired the taste for vaping and want to explore it further. The mod features two interchangeable coils and can be used with both nic salts and freebase e-liquids. Plus, you can adjust the wattage on the mod for the vapor production that is "just right".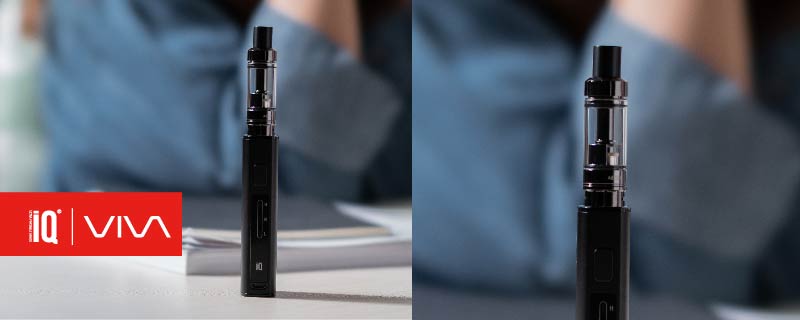 The
iQ VIVA
comes with a stunning transparent glass tank that you can easily refill with new e-liquids and uses a 0.8ohm coil for a truly remarkable flavor experience. Packing a 1100mAh built-in battery, it is ideal for those who are always on the move and not willing to compromise the length of their vaping sessions.
Our e-liquids
All our pods and e-liquid bottles come in both free base and nic salt options, various PG/VG ratios and a full range of nicotine strengths.
Our Mission
We understand that going from smoke to vapor can be overwhelming — and we know that there are certain lifestyle elements about smoking that you may want to keep. Our job is to give you the tools, the comfort and the time to make an informed once-and-for-all transition.