That's a very nice looking RDA for sure. I just wish most of them weren't so bloody small!
Nice job Mark!
I wasn't sure about the coil seating until I watched, thanks @EatMaBB.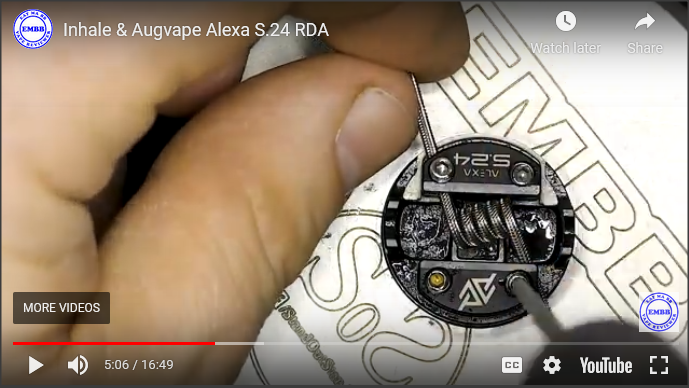 Good review, Mark…thank's!

@Illogik Thanks, they could have made the deck a bit bigger by putting the grub screws a bit closer together and to the edge and making it about 3mm bigger for cotton/juice.
@SessionDrummer Thanks, I have found it is better to put the coil in place before putting your instrument in to put it in the right place as you don't move the coil wraps as much as putting it on your instrument first and bending the legs to get them in the right place.
@whthek Thanks.