New Product! Joyetech eRoll Slim Pod Kit 1500mAh 2ml
The Joytech eRoll Slim Kit a slim-line, simple vape pen which is an ideal first kit for those looking to make the switch from cigarettes to vaping.
Elegant and discreet, the eRoll Slim emulates the sensation of smoking a conventional cigarette, making it also ideal for those who prefer mouth-to-lung vaping. also delivers an automatic draw without the button. It also comes fitted with a 2ml refillable tank with the 1.0ohm mesh coil.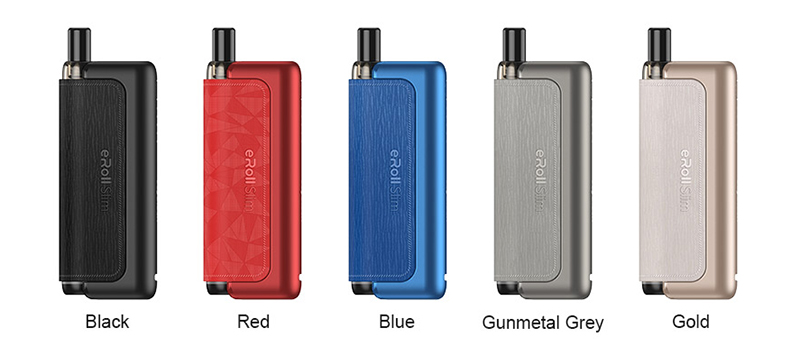 Features:
1.0ohm MESH COIL
Exquis ite Leather Design
Magnetic Connection
1500mah Long Lasting PCC Battery
…
Click here for more:
Joyetech eRoll Slim Kit: Joyetech ERoll Slim Pod System Kit