New Product! Freemax Fireluke 4 Tank 5ml
Fireluke 4 Tank has a large 5ml capacity, a replaceable 810 drip tip, and a 510 base. It is designed with a top filling system and is ISO 8317 Child Resistant Certified. All you have to do is simply lift and slide the top cap and then fill the tank, super easy and convenient.
Moreover, the tank also adopts brand-new FM COILTECH5.0/Double-D Mesh technology, featuring an innovative parallel mesh structure with two single mesh coils connected in parallel. It can achieve 50% improvement on the flavors and heating speed of X1-D Mesh Coil, and boost your instant vaping process with even heating, stable structure, and maximum heating surface area, bringing you an unparalleled vaping experience.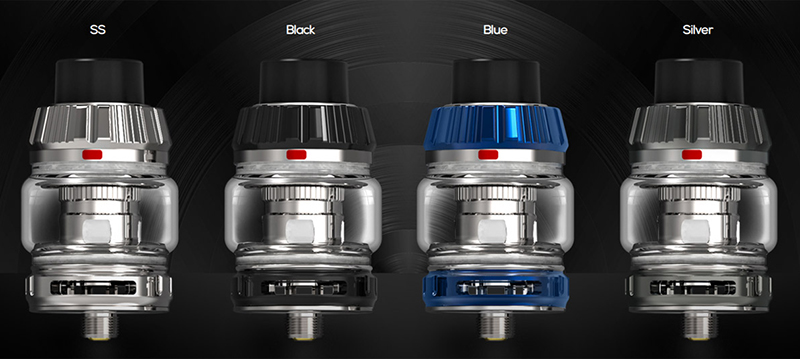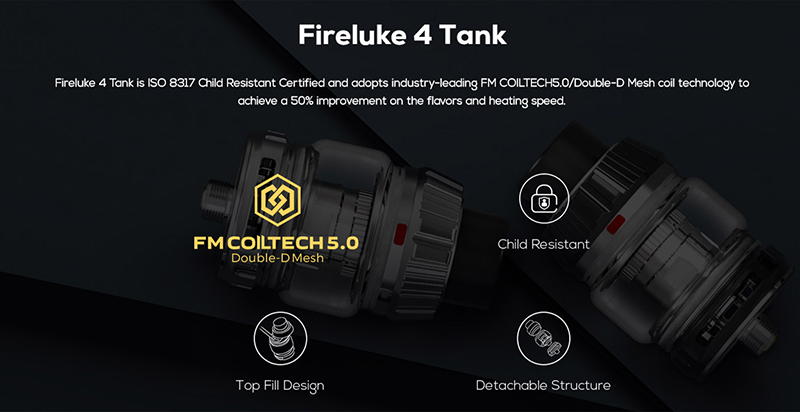 Size: 28*50.5mm
Capacity: 5ml
Thread: 510
Drip Tip: 810
Coil: X/TX/904L X Mesh Coils
…
Click here for more:
Fireluke 4 Tank: [URL]Electronic Cigarettes Wholesale Distributor,Vape,e-Cig,eLiquid,Flavor - HealthCabin