I couldn't find that thread, so I felt free to open it.
Upcoming Fasttech CNY sale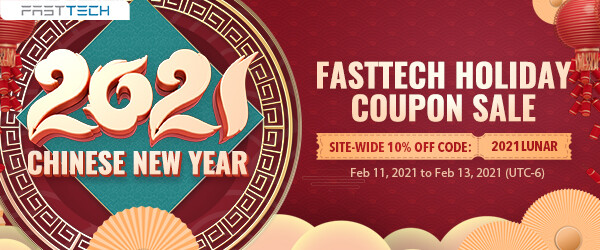 I think with the Dutch flavor ban upcoming we won't see this deal repeated. Flavorah for 0.99 cents.
E-wolk.nl
Even with shipping costs of EUR 15 to the US it's a good deal depending on how much of the Flavors you get.
@SwaggyShane has kindly supplied VC with its very own discount code
Use code
COMMUNITY for 17% off!
Thank you Shane
Haven't purchased from these guys in a few years(their from my home state of CT),but they never stopped sending mail. 40% off!
NO LONGER FULFILLING ORDERS
AFTER MARCH 27TH
We want to give you an opportunity to stock up.
Use coupon code
"TY40"
EDIT: "Bluebird50" Good for 50% off til 3-27-21 @ 10:00AM EST

@SthrnMixer I thought you might be interested in some of the mech mods. They still have some decent selections
Thanks Dan. I think I'll sit on my current stock of gear and see what shakes out in another year or so. Waiting on the emerging black market

Right on, wasn't sure if you were still looking. I'm curious too, to see how it all "shakes out"
@SthrnMixer check out the sxmini thread… Asher Hemp will be moving the mod and accessories for a while, as long as he can… I know you might need coils or res/tanks for your nano…

I slid an order in yesterday so when I get mine… will post up


Me 3… oh and @Dan_the_Man my mvp5… only lasted a month and it died on me… might have been a fluke… I did nothing wrong… ended up having to toss it, as the place I picked it up from would not exchange it.
I've never seen a site devoted to mech! Beautiful stuff here! Dan, Robert…What should I do?


Nahh, I can't spend anymore anyway!
That sucks!! I wanted the MVP5 to stick in my bug out bag but it would really suck if it didn't last long.
Yeah no… It did not make me happy one bit.
I feel this bit here with the mail ban is a move to end open systems. the non-removable battery was just not such a hot idea. They are only going to last but so long.
Take the mechs tho… with replaceable/rechargeable batteries, they will last a lifetime, if you keep them maintained. Clean contacts, and solid batteries. Battery safety and knowing a bit on Ohm's law, otherwise those that are not prepared for the next move to closed systems might end up either smoking or walk away from both. I guess time will tell, @Dan_the_Man
bought 14 bottles at e-wolk.nl and paid 21.86 euro shipping costs included , the same day also bought 5 flavors of flavorah from chefs flavors in the UK and paid 35.62 € shipping included, but then had to pay at home again Pay 26 € for costums costs. So buying something in the UK is no longer an option for me since they left the EC.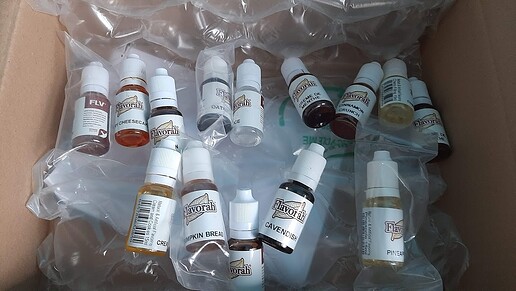 These are from e-wolk.nl
I see Flavorah!!
Yes, watch where you shop now, @django55 but have to admit… those flv's are worth it!


Glad you found a better spot for you…

Pre memorial day sale. Not a lot of stuff but I picked up the Troll X, Arbiter, Aries 2 and a Facon King along with some coils. The tanks came out to the $20 range and the discount is automatically applied in the cart. Didn't let me add multiple packs of coils though if they had discounts on the description page for multiples.
Thanks for this, Mike!


Thanks out to @whthek …