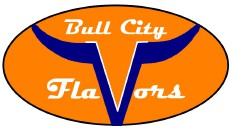 Valued Customers:
As you may have read or seen in the news, UPS delivery drivers may go out on strike at the end of this month if they cannot reach an agreement with their corporate office. A strike would likely impact many businesses, large and small. UPS is one of the companies that our company utilizes for shipping and delivery of our customer orders.
We at Bull City Flavors take pride in our quick order turnaround times and strive to provide our customers with the best service possible, so we will be monitoring the situation and will work closely with our UPS partners to learn as much information as we can. However, if a strike does occur, we may experience shipping delays as we transition to other delivery services.
If you are looking to place an order that needs to be delivered within a specific timeframe, we suggest allowing a couple of extra days for shipping, and perhaps placing orders prior to the end of the month.
We are grateful for your continued support and will offer shipping updates as often as possible if a UPS strike occurs. Should you have any questions, please feel free to email customer support at support@bullcityflavors.com.
Sincerely,
The Bull City Flavors Team