@EatMaBB a great review of an interesting piece.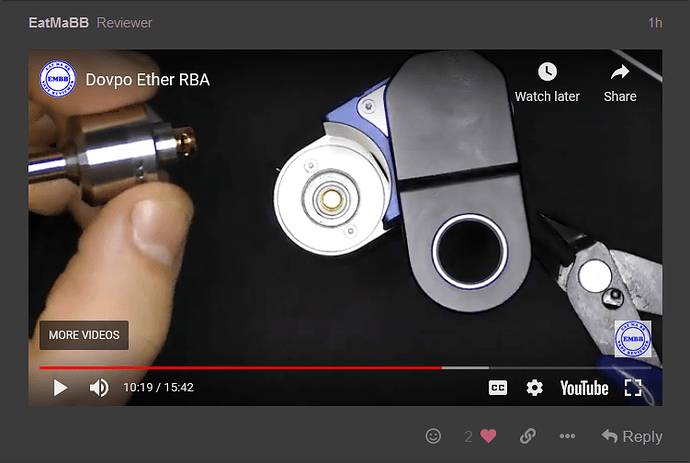 Thank's, Mark!

Thanks for the interesting review. How good is the flavour please and what were those two crowns about in the middle of the video? Are they an e juice company or something?
Cheers Mark! A cash cow but I do like the Abyss!

@JimmyLee Thanks, the flavour is good and the two crowns in the middle is from Modking Vapes advert which is my sponsor(shop and has own juice range).
Watched on YouTube last week, avid subscriber! Thanks
Nice! I'll have to check out the channel!
I've subbed as well mate.