What are recipe groups?
Recipe groups are an easy way to organise your recipes into manageable chunks for quick access.
There are 4 default groups:
All
Public
Private
Adapted
Your recipes are not moved to a group, when you "copy" a recipe to a group an association is made with that group, your recipes will always be in the default groups.
You can add the same recipes to multiple groups
Removing a recipe from a group DOES NOT delete it.
Removing a group DOES NOT remove your recipes, it simply removes the association to the group.
---
How to make a group
Go to your recipe page
At the top you will see the controls to create / remove groups

Click on the Create Group button - type in the name of the group and click Create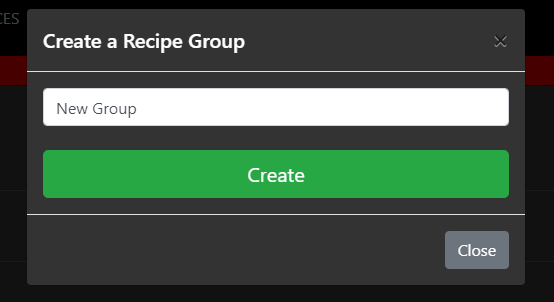 Select a recipe or recipes (use ctrl + click to select multiple recipes) DO NOT change pages, click the checkbox in the table header to select all on the page.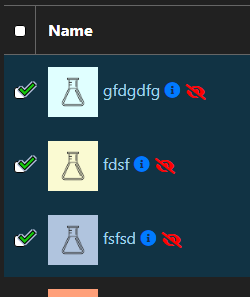 When you select a recipe(s) you will see a button appear at the top of the table called Copy Selected

Click that and you are then presented with a modal to select a group, select a group from the dropdown and click copy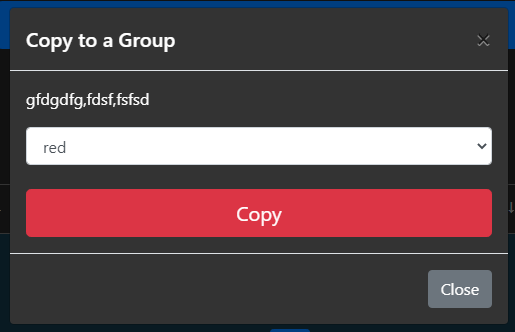 Your recipes should now have an association with that group, signified by a purple folder, hovering over that will tell you what group or groups the recipe is in