Post your Black Friday deals here!
Darkstar Vapour 35% OFF!
https://www.darkstarvapour.co.uk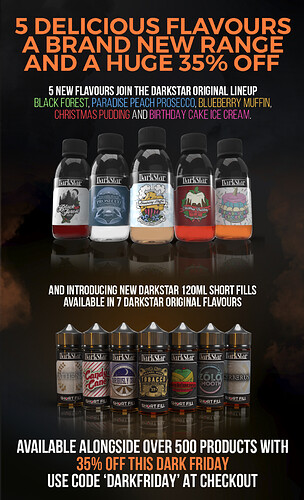 Flavour Boss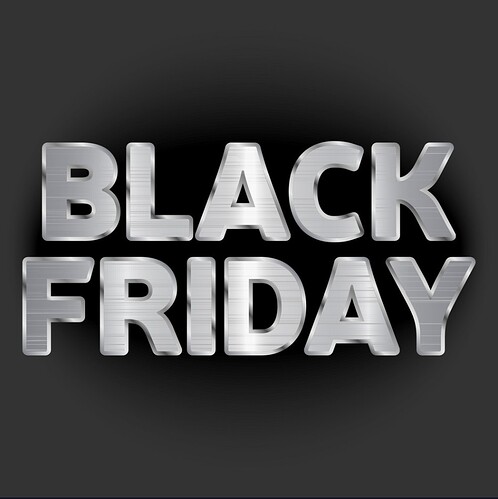 BLACK FRIDAY HAS ARRIVED
Use code BF for 30% off Boss Shots!*
Angry Cloud Mechs Reduced!
Brass RRP £160 NOW £99
Copper RRP £170 NOW £99
Use FBHARD10 for extra discounts on top of the hardware sale currently on!**
*Black Friday code ends midnight Monday 26th November. Not applicable to sale items.
** Excludes SX Mini G Class & Angry Cloud Mechs.
No.1 Ejuice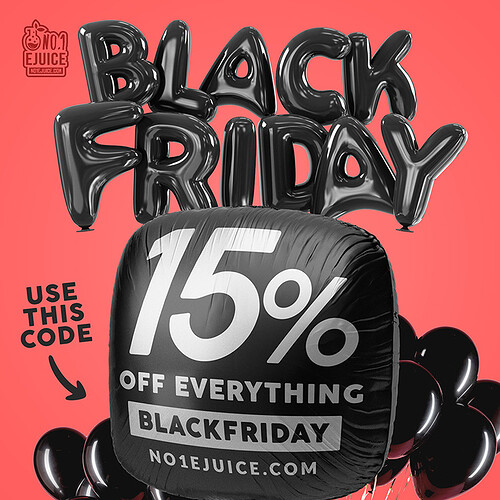 Vampire vapes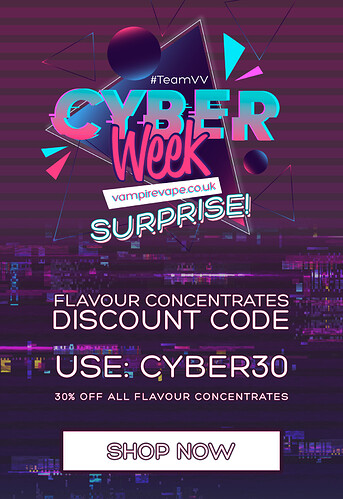 Make my vape
https://makemyvape.co.uk/collections/black-friday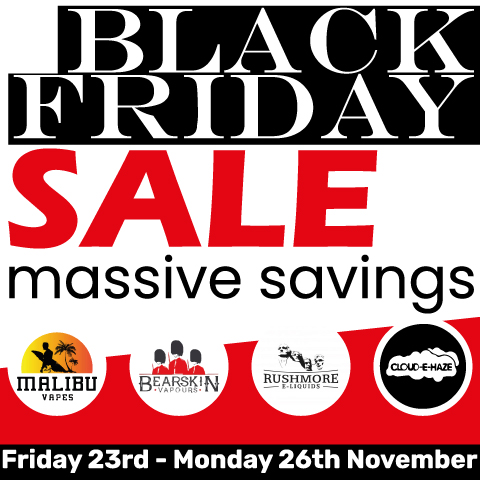 Heartland Vapes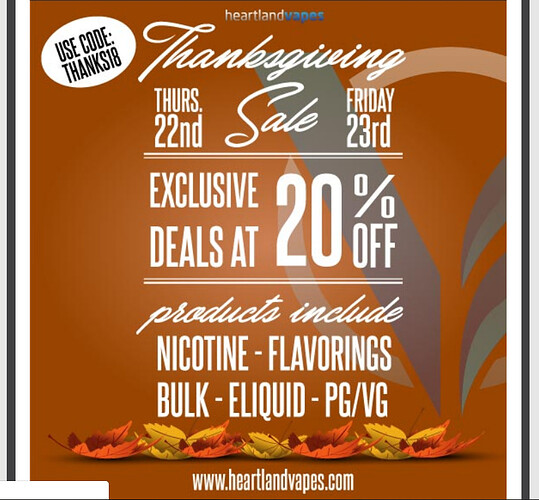 I'm not going to buy anything this year.
Well thanks for that insight @Jose

Not even a small little RDA or some wire? Nothing?

I am not buying much if anything since I just ordered a new laptop yesterday.
Nope, I got plenty

Best Cig Liquid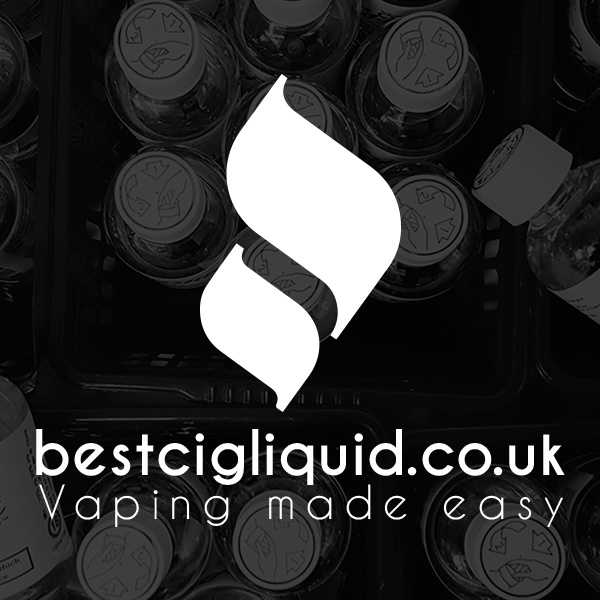 We've gone a little mad…
Yes that's right! a whopping 27% off Easy mixes, Shortfills, Concentrates and Bot Shots…
The best part is its available until Monday at 11.59 pm
Use code BF27 at checkout!
P.S if you haven't visited us recently we have had some very small changes


See you there!
I'm with you @Jose I also have enough of everything

Me too. I should be selling instead of buying.

I couldn't help myself and got a mod

You will probably see this mod sold for a much better price at one of the other 100 sales they'll be putting up over the year