I started vaping 5 years ago and I remember how confusing it was when I started. So I thought I would put this together. I will try to keep it simple, and will edit this as questions are asked. Other experienced members… PLEASE add to this. I am no expert. And I am tossing this together quickly, so keep that in mind.
When I started vaping I relied on my local vape shop to guide me. They of course saw it in their own best interest to start me off with a puny device, and keep me buying bigger mods as I grew used to vaping. I constantly lowered my nic as my devices got bigger/more efficient. It cost me a small fortune to finally be vaping with the big boys.
If you have never vaped, and you managed to find this forum… congratulations! You can avoid what I went through. Or, to keep it simple for you to learn as you go, you can pick your starting point. Either way… congratulations on choosing a better way of life!!!
Terminology
Atomizer - The part of a vape device that vaporizes the liquid.
Mod - The part of the vaping device that controls the attached atomizer. It contains the battery and controls.
MTL - Mouth to lung. This is considered to be like smoking a cigarette. You use your cheeks to inhale the vapor into your mouth, then inhale into your lungs.
DTL - Direct to lung. This I always tell new vapers is simply inhaling into your lungs as if taking a deep breath.
First off, the nicotine milligram you start with will depend on your personal needs, and the device you choose.
There are different nicotine types:
Salts based nicotines
Freebase nicotines
Salts based nicotines can be vaped at a higher nicotine level because they are smoother, and don't give the user the burning feeling in their throat like some vapers experience when vaping too high a mg level of freebase nic. These salts nic juices are typically sold in 24mg to 50mg nicotine in the US.
Freebase nic is sold from 24mg down to 3mg, again, in the US. While vaping salts based nic at too high a mg can give you a throat burn just like freebase nic, freebase nic will do this, at a much lower mg level. This all depends on the device as well.
New vapers can benefit from starting with a low wattage vape device, such as a Uwell Caliburn, and using a salts based nicotine at say 36mg to deliver a high amount of nicotine to their body. This tends to be more like smoking a cigarette for them. Or they can start with a pen device and 24mg freebase nic. The more vapor your device produces, the less nicotine mg you need to kill the urges.
My preference… straight to a bigass mod with sub-ohm atomizer and 3mg freebase nicotine

There are tons of different devices for vaping. There are the starter devices called Pen Mods or Pen Vapes that look like ink pens (see below). These are MTL (mouth to lung) devices. These come with either pre-filled cartridges or refillable cartridges. In my opinion… avoid these at all costs. They are pretty lacluster and outdated compared to the newer pod devices.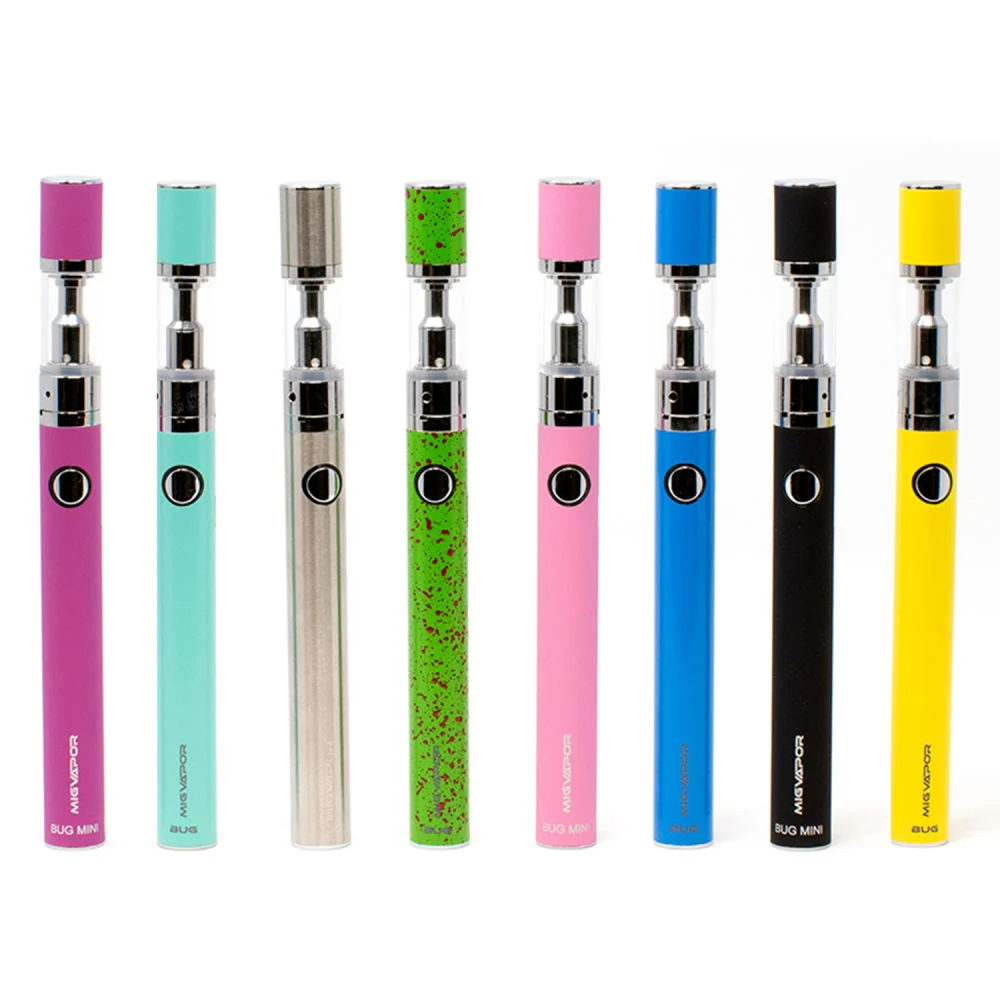 The next type is a pod kit.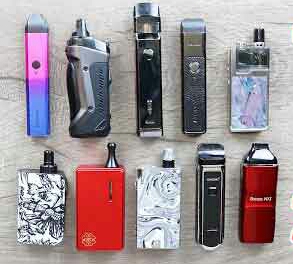 These are similar to pen devices in that they are typically MTL devices as well, but are available for a very large range of the spectrum when it comes to a beginner or advanced vaper. These pods simply pop into the device or mod. The pod holds the juice and the atomizer similar to the pen cartridges. Some are meant to be disposable and come with an ejuice flavor in them and you cannot refill them. Others are refillable with whatever juice you want. Some you can change the atomizer or "coil" in the pod, and others the coil and the pod are all one unit, and this pod type is disposable. Some pod systems, the entire device is a one time use. I would stay away from these, as they are pricey, and wasteful in my opinion.
Seperate mods and atomizers are the next step and have so many variations I won't go into that here. They can be setup as MTL or DTL devices. These can be purchased as individual items, or they can be found as starter kits, with everything you need. You simply buy juice, fill it, and start vaping.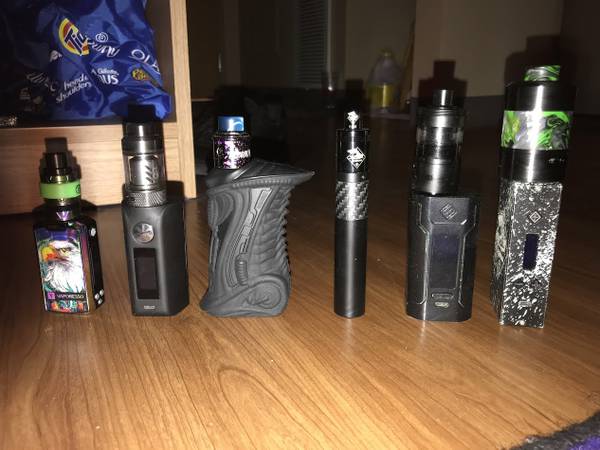 Basically, when you have vaped awhile, you will either end up here, or with a high powered pod device. The benefit of a mod with seperate atomizer is you are free to do your own thing. Vape how you want.
What a lot of people don't realize, or simply are not told when starting out, is it is ok to go big right from the get-go. Most mods will go low enough for you to ease into vaping. It is just the learning curve that has them start with the pens and small pod devices. Those are plug and play. A seperate mod/atomizer requires the user to understand a lot more things about ohms, wattage, screw-in or rebuildable atomizers, etc.
So where you start is up to you. If you are ready to jump into vaping with little to no experience, you can just grab a starter pod kit and get going right away. If you are willing to learn a little before buying your first device, and want to buy something with a little more head room for down the road right from the start, you can. Either way, welcome to vaping!
If you have any further questions, and I am sure I left a lot out of this, please ask away. We are here to help, and will help you in the right direction.
Again, I am no expert, so experienced vapers, please correct me so I can fix any mistaken info I have here.