But, as always, you can stock up on your cigarettes, no problem.
For some reason I'm starting to feel really good about this. They are scrambling, total fucking panic because we have something real here.
This can fuck up BT and BP big time.
They are desperately trying to get the lid back on but there are millions of vapers worldwide who know the score, there is no way in hell they are going to be able to get rid of this stink.
Those millions of vapers have family too, you think they will sit back when their loved ones are forced to go back to cigarettes?
They've gotten used to getting away with overreach but there always comes a point in time when they just reach a little too far.
We're sitting on a time bomb here, I'm off to stock up on popcorn.
Will public perception eventually change, as more truths emerge and the true goal of the government is exposed? I like to hope so at least.
Problem at this point is this, in a nutshell:
You have the blatant hypocrisy of the government, retailers, and lobbyists showing RIGHT OUT in the open. Banning vaping while permitting, hell, encouraging even, smoking. "You can not vape, but you sort of maybe shouldn't smoke. Actually, we just have to say that. You can smoke if you want to."
If the public fails to see this clear and obvious power play, (vape illegal/smoking legal) then there will be no outcry, no call for action, no stopping the legislation. My greatest fear is the apathy of the uninformed. And that is the government's greatest strength.
That might just be their undoing. They've become really arrogant and think the stupid public will swallow anything and they usually do.
Usually they take on minorities though, small groups who are not well represented and cannot make a lot of noise.
Vapers are a large group with friends and family who have seen first hand the benefits of vaping over smoking.
Don't forget the people who work in public health and are not corrupt, they will stand up too.
We are not talking about government just fleecing the population, we are talking about government willing to sacrifice millions of lives by taking away a much better product to help people to quit.
Millions of lives in our own communities, not somewhere far away so we don't care.
This, to me, feels different, they have taken a bite here that I don't think they will be able to swallow.
PS It might cause a lot of people to wonder whether all the other stories they read in the news are also lies

I want to be optimistic, @Jose. I love how you think and would love to see that happen. Maybe it will even, which is awesomsauce.
Here's my mom's opinion. A seventy-something, lost her husband (my dad) to cancer from smoking in 2000. I was down to see her just a few weeks ago. She does not know I vape, because mom. And she is old and worries. Anyway, this happened.
"Your cousin vapes. Can you believe that? He says it's safe, but that's stupid. It is just smoking but different. He tells me all this stuff about how it's better but that's all garbage."
I went on to explain that there's a lot of misinformation being flaoted about so the government and lobbies could keep their revenue stream intact. Explained why people were dying from "vaping". Spent 10 minutes even talking about it. She was aghast that I defended it. But her response was indifferent and apathetic. Smoking and vaping are one in the same. I suspect a lot of the sheeple feel that way. I hope minds can begin to be turned, I really do.
I wish I had your optimism. You are absolutely correct, it's all assholes and elbows trying to put a lid on everything they have done to include selling out to BT with the master agreement. I watched a few "hearings" and they are simply propaganda shows. Blatant lies. The various agencies are even misrepresenting each other. Some fucking clown, a Dr. Rizzo with the American Lung Association claimed the CDC did not find vaping safer than smoking while the official publication from the CDC is obviously not what he relayed. Their shipping the same group of paid political hacks from hearing to hearing. The chairpersons of the committees are calling vaping advocate panelists lairs and the politicians are trying to discredit them with horseshit like accusing them of being conspiracy theorists. Our gooberment is pulling out every weapon of defense they can muster. A personal pole via facebook posts ensures me that nobody gives a fuck. Zero response. That leaves 314,000,000 people who either hate vaping or don't give a fuck against 13,000,000 that vape. Obviously the gooberment is quite confident that their horseshit will fly. They have a good track record per my lifetime. They sold the Vietnam conflict. They sold the master tobacco agreement. They've banned large soft drinks and straws. They've double taxed social security. They hand us two total morons like Clinton and Trump and the populous rambles of to the polls chanting D or R. If anybody was thinking this country would come apart at the seams. It may yet. Telling 13,000,000 people to fuck off and die, literally, is probably a good start. It will probably take a larger group however. We'll see how firearms confiscation goes. Many policing jurisdictions will simply not participate in that one. More and more I hear the muffled chant of revolution from both monger and pacifist. I for one will not be attending any political rallies this coming election. Might as well paint a target on your back. Antifa has become both a terrorist group and God's army depending on who you speak with. We're ripe and getting close to critical mass. The right spark right now could start one fuck of a fire.
It's that whole "You can take my guns, but you're gonna get the bullets first" mantra. If they take my vapes, I'm not going to put the 18650's in any protective case. I hope they blow up in their pockets.
I completely get what you're saying but I also remember the falling of the Berlin Wall.
It came as a complete surprise to everybody all over the globe.
Those people had been taking shit from their rulers for decades and only had state propaganda and one day they had enough.
Maybe I'm just daydreaming, but I just started to feel really good.
They are desperate, they've been forced into the defence by a product that has fucked up their scheme, desperate people make stupid mistakes and as you've said, we're not the only group that is getting rebellious.
The fact that they go this far means they are afraid and I don't think they've been afraid before.
Ya, you never know. I went into the U.S.S.R. right after it fell apart and those folks truly believed they had the best life style on the planet. Totally brainwashed with propaganda. I hope you are right.
In Mother Russia, you do not change coils. Coils change you!!!
I spent the whole time trying to teach one Russian how to say boobs. He liked big bups.
I hope I'm right too but then again I might not be. The fact they're scared just makes me hopeful.
I want to be hopeful like @Jose but the loudest voice always gets the most attention and unfortunately that is not the vaping association's. I dont know how many advocacy groups there are but instead of 3 or 5 small ones we would have been better of with 1 huge one. They need to hammer home the facts over and over again until it sinks in but there getting trampled on at the moment. None of the big companies seem to work together either. Fucking Juul is on a island just fighting for themselves but they should bring the entire industry together and fight as a whole.
Attending the last ECC about a month ago it was a little depressing compared to prior shows. The turnout was low and definitely a different vibe. I really felt they were not prepared for this fight, they should have been proactive instead of reactive and hope it is not too late.
The focus needs to shift away from us vapers being the activists and these multi million dollar vape companies stepping up. I post advocacy stuff on Instagram, facebook and Twitter all the time but that is like me trying to put out a fire in my house by pissing on it, not very effective.
We need a unifying voice of reason, someone the sheeple will point camera's at. If that doesn't happen we are fucked.
Altria bought 35% of the company so forget them, they're just hedging their bets.
Yeah, there's not much of that, most of em will just move on to make money on something else.
Damn, you've got me all depressed now. The media in the US is owned by a handful of corporations who are not willing to have any camera pointed at any voice of reason.
Maybe we are screwed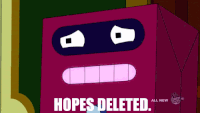 Right now all the advocacy groups are Mothers against vaping. Physicians against vaping. Black rights against vaping, Dogs and cats against vaping. Students against vaping. Holy fuck!!! They have three for our every one. In L.A. one minister was having a fit because menthol products were being "dumped" on his people. I guess black folks can't say no to menthol or something? He made it sound like Sadam's mustard gas was being sprayed on them. Some EIEIO from government would speak with a prepared speech followed by Billy Bob Vaper. "Well I just don't likes it!, that ban thing." There worn't a lot of runs for the home team.
AFAIC if that's their attitude then they can all go back to smoking again, if they want to be screwed then screwed they will be.
I'm fine, I make my own shit and I have enough gear to last me several lifetimes.
I'm not really willing to endlessly educate the stupid.
I hope the mothers against vaping end up with kids that smoke, I know I sound evil here but there's only so much stupid I can stomach.
Btw, sorry to laugh at your post, I know you're serieus but you've put it down in a very entertaining way

Glad you caught the humor. Pure sarcasm, I assure you. One of those instances where I laugh at the stupidity even though the subject is anything but humorous.
If I hadn't attending so many vape shows my thinking would be different. The stuff I heard from people made me think…nah, these big vape companies can't be so short sited, they would want to protect the business. All that is happening now tells me what I was told was right, they were not proactive which is so stupid.
We all know how politics works, you hire a team of lobbyists and fund the right political campaigns and presto, you have clout and a voice. Instead I was told these big vape companies just spend there millions of profits on living the big baller life. Based on the parking lots and booths at these shows he was right, Lamborghini's with vape company names plastered on them showing off there wealth. In retrospect it makes me sick to think how reckless they were with there profits. Most of them I am sure don't care, they made so much money a lot of them will just retire at the ripe age 20's or 30's. It was surprising to see how many owner's are relatively young, at that age it is easy to be uninvolved and nonchalant about things I guess.
We just have to have hope, sorry if I depressed you Jose. It just pisses me off that they had a chance to do something and did what amounts to nothing.
B&M's in this area did the same thing. Sold to minors. Take the money and run. The American way!!!
Unfortunately that money is not worth the paper it is printed on. Money has become totally worthless since they let go of the gold standard. They print it faster than you can earn it.
Those fuckers will find themselves as penniless as those idiots who got rich during the dotcom bubble and lost everything.
Don't worry about it, I probably needed a reality check. I still feel good to see them afraid, I'm really enjoying that.
This is a very powerful product that, if it succeeds, will destroy their enterprise and their minions in politics who've sold their souls for a couple of thousand dollars right along with them.