G I V E A W A Y !

To show our appreciation for the #VapeCommunity, we are giving away a FULL LINE (203 #Flavorah Flavors), along with a V2 Recipe Book, to one lucky individual via a randomized drawing.


There are 2 requirements to enter:

Create an account on our website (https://store.flavorah.com), if you don't already have one.

Comment on our INSTAGRAM post (instagram.com/flavorah): what you appreciate most about the community or how the community has helped you in your journey. If your social name doesn't match the name on your Flavorah account, please make note of that in your comment or PM us, as well.


The drawing will be Friday, October 2, so all entries must be in prior to that Friday (PST). We will cover the shipping cost of this prize. Only comments made on our Instagram account will count towards entries, but feel free to comment here too, if you want!


We look forward to hearing all the things you love about the community!
#giveaway #vape #DIYejuice #DIYeliquid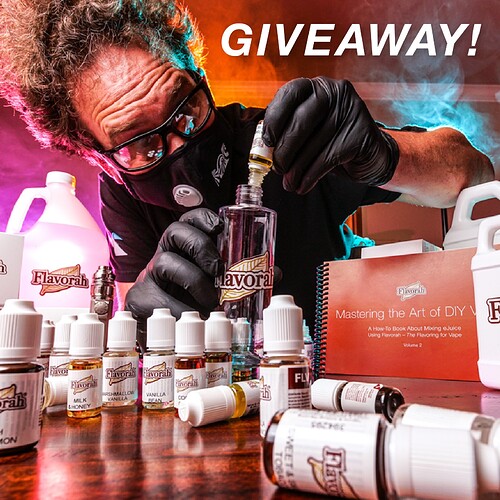 Straight from their fb wall