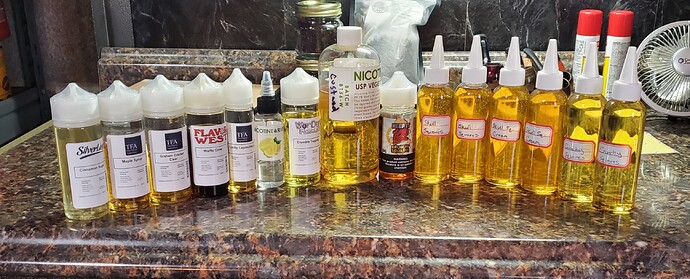 Hey
@SmokyBlue
a huge shout to you for suggesting maple and a dash of lemon in those mixes for Krunchy Squares. I gave up on a complete clone and just went with my gut on this one.
Skull Squares:
TFA Graham Cracker Clear 8%
TFA Maple Syrup 5%
Silverline Cinnamon Sugar 4%
FW Waffle Cone 3%
TFA Lucky Leprechaun 1%
WF Crumble Topping 1%
TFA Lemon 1 drops per ounce
Skull Squares with Cream:
Same as above
Ass Kicking Custard Stone Fuck up 2% added.
We will see the fruits of my labor.