(STASH) Shopping List
You can now add flavours from a recipe to your shopping list, click the blue + next to a recipe flavour.
If you have it in your shopping list you will see a blue "i" hovering over it will tell you its in your shopping list.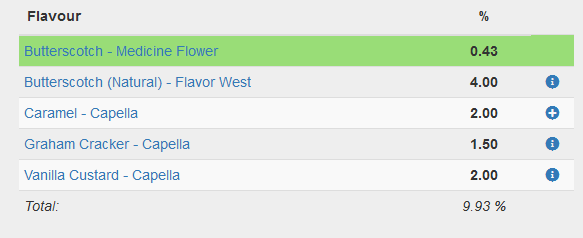 Manage your shopping list, see which recipe you grabbed the flavours from, you can delete unwanted flavours or move them to your stash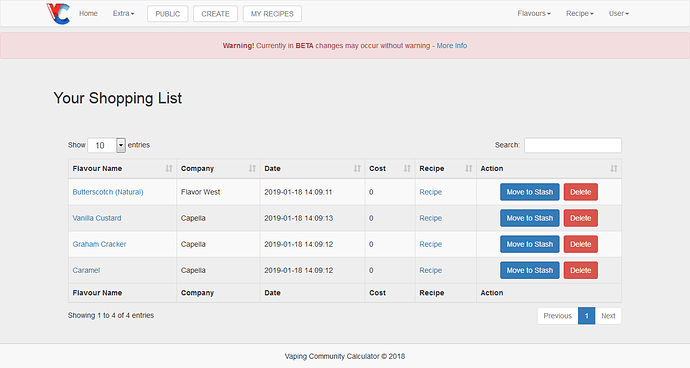 When moving a flavour to your stash you will be presented with an amount popup to enter the amount in ML's, if the move is successful the flavour will then be removed from your shopping list.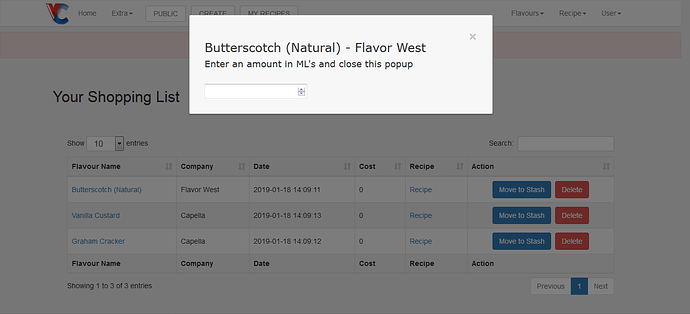 ---