Fixed the SSL issue with the calculator, sorry about that
Coming Soon:
The new user dashboard, everything you need to create, view, edit your recipes / flavours all in one handy dashboard.
Expanded Menu: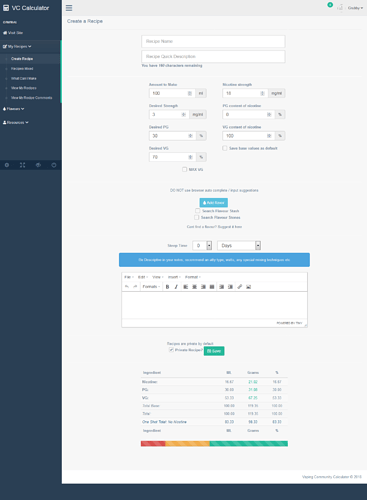 Collapsed Menu: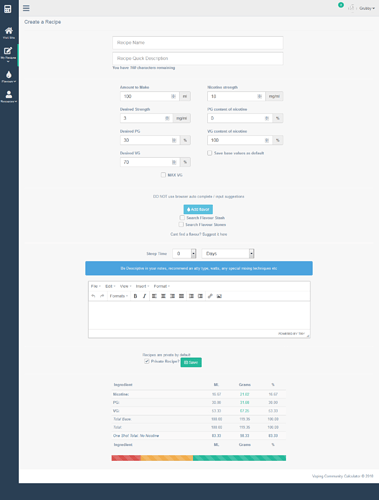 Nice one @Grubby cant wait to test drive
E-Liquid Calculator Dashboard
It is finally ready to be used, the dashboard replaces the main navigation, putting everything you need in one neat place, should make it easier to navigate around, as always, any problems, let me know asap, thanks and happy mixing!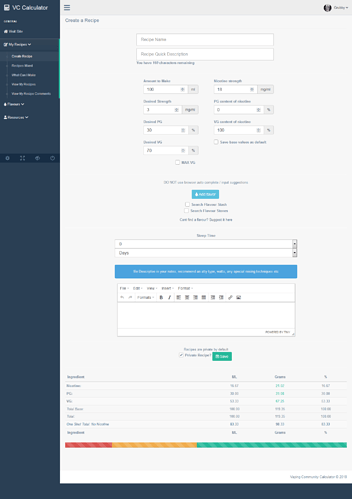 Flavour Notes and Reviews
It would be really cool if we could compile more reviews and notes on flavours, simply click on a flavour in the master list and use the corresponding forms.
Flavour Reviews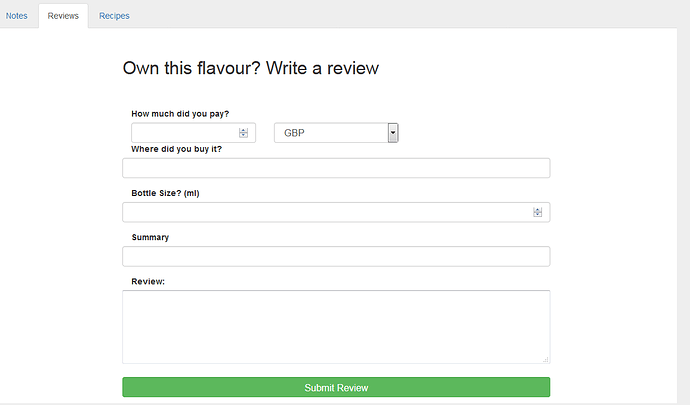 Flavour Notes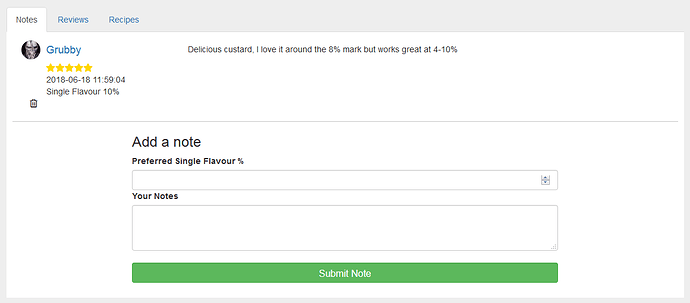 Hey @Grubby I know you have a bit on the plate (I am sure we had a thread for bug reports will move this when/if I find it)
No rush whatsoever mate just a note so it isn't forgotten
I will add to the list as I find more
Print recipe from the dashboard page isn't functioning
When adapting a public recipe the private box is unchecked and the leave page popup is triggered as you hit save.
Thanks, I'll fix them ASAP
The first page you hit on the dashboard is it just a stats page I assume WIP? As what look like links are non clickable and the stats are a little incorrect.
Yeah it's gonna be a stats page and is a massive WIP
@woftam Adapt and print should be fixed now, if you are not logged in you can still adapt but not save on the old adapt screen, if you are logged in you will be redirected to your dashboard to adapt
Updated all recipe flavours ID's some were set to 0, they should all now point to the appropriate flavour page
Fixed:
Recipe hash for private share on adpated recipes.
Number of users recipes in dashboard
Links in dashboard for users recipes, flavours and public recipes
Addition:
You can now add videos to your recipe notes, in the note editor go to Insert -> Media and paste your video link.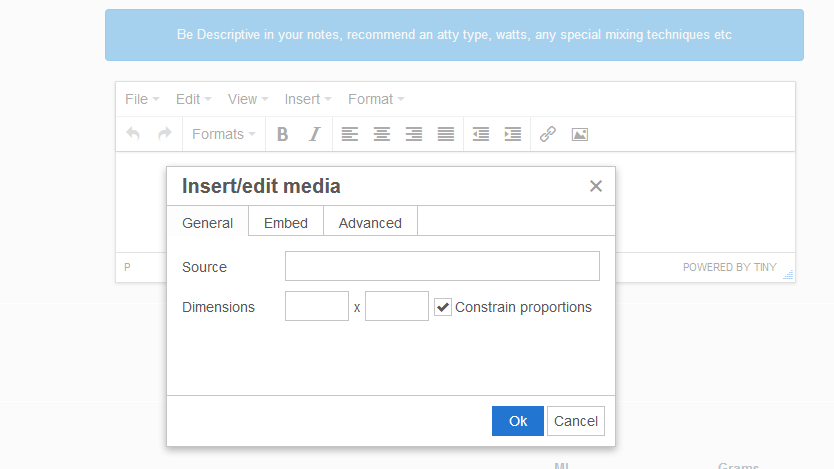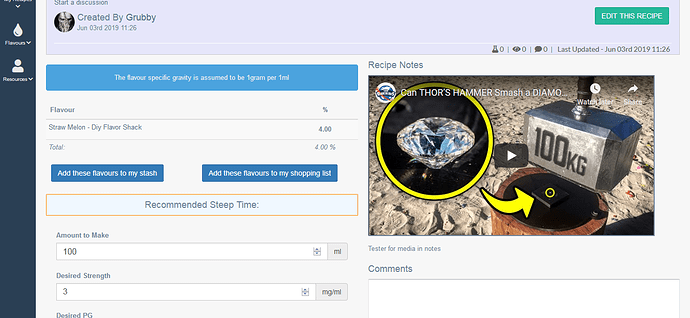 Fixed:
Notes were not showing in the update page for some reason

Fixed:
Recipe Page: Amount was defaulting to 1 making it a pita to change
Fixed:
Recipe Page: Update stash amounts button is now working as it should
Fixed:
Font issue on mobile
Thanks to @mrpipes for the suggestion, I've added a "search for this flavour in the forum" icon to the flavour master list: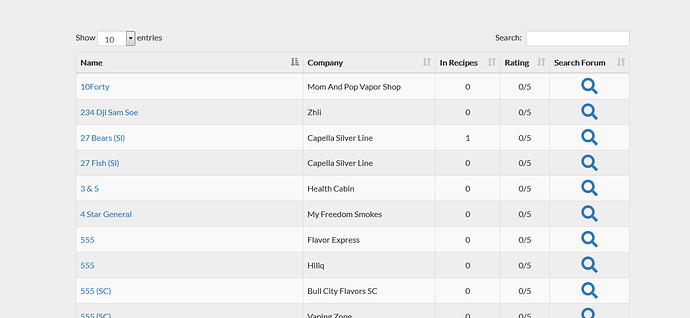 And a button to each flavour page: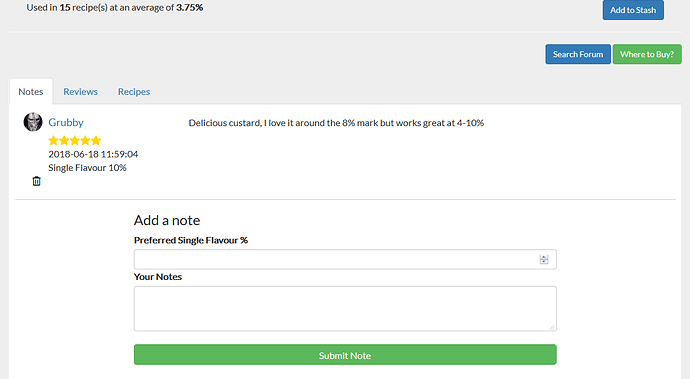 I for one appreciate you running with the suggestion!
As we know, sooner or later, there ends up being a wealth of information on the forum side that isn't in the notes side.


It's always nice to have the option!