VOOPOO Drag Q Kit
VOOPOO Drag Q Kit is constructed with leather body that insets with metal frame to keep the grip comfortable and wearable. It comes with 1250mAh built-in battery and 8-25W output power range. Adopting the synchronous adjustment of airflow and power with the feedback of gentle ticking, Drag Q can adjust the airflow and the best matching output power accurately. With lune-shape air inlet design, Drag Q not only avoids any blocking when gripping, but also overheated mouthpiece and e-liquid popping caused by lacking of airflow. The gradient light bar will show you the real-time output power and battery capacity. Equipped with ITO atomization technique, you can enjoy different MTL vaping experience. And Drag Q Kit is compatible with all ITO coils. Drag Q comes with ITO-X Pod that has 3.5ml e-juice capacity. It will automatically locks after 5 minutes of inactivity.
Details:
Synchronous adjustment of airflow and power
Lune-Shape air inlet
VOOPOO ITO technique
Grandient light bar
Brings different MTL vaping experience
2A type-c charging
Stable airflow inside
ITO-MO 0.5ohm coil comes with a RDL vaping experience
Leakage-proof design, long lifespan
Automatically locks after 5 minutes of inactivity
Compatible with all ITO coils: M0, M1, M2, M3.
Safety protection: Overtime/Short-circuit/Overcharge/Low Battery/Output Over-current/Over Temperature Protection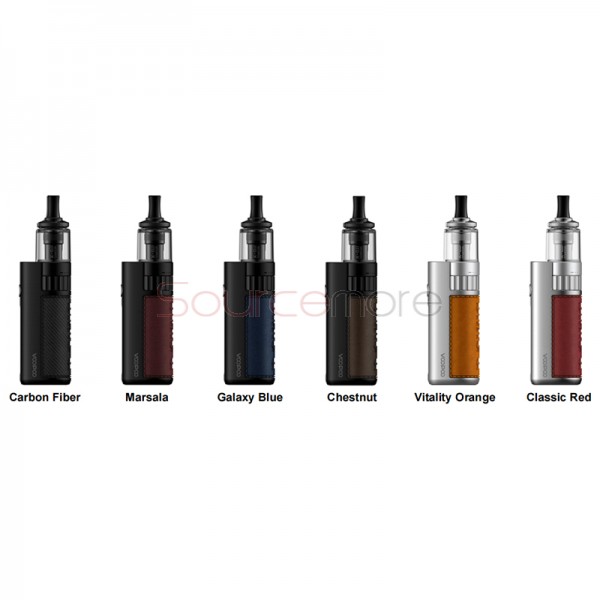 THC Blaze RTA
THC Blaze RTA of Φ24mm diameter (base) is designed by America reviewer Mike Vapes. It has 2ml/5.5ml e-juice capacity (5.5ml bubble glass included in the package) to satisfy your needs. Blaze RTA features innovative "WOW" dual coil build deck and 270° 46-holes honeycomb airflow to bring you strong throat hit and authentic flavor. It also features top filling, top airflow system and top to bottom leak-proof design to bring you better vaping experience.
Details:
Φ24mm diameter (base)
Designed by Mike Vapes
Innovative "WOW" build deck
Dual coil postless build deck
Top to bottom leak-proof design
Double 270° 46 holes honeycomb airflow system
Top airflow and top fill design
2ml/5.5ml capacity (5.5ml bubble glass included in the package)