Florida man killed and burned by exploding vape pen
omg…was he covered in fucking petrol?!?..80% burns???..
Wonder what the number is for people who have died from smoking related fires…

It's florida, I wouldn't be surprised if he was covered in several flammable substances lol it's a special breed of redneck down there
An estimated 7,600 smoking-related fires in residential buildings occur each year in the United States. While smoking-related fires accounted for only 2 percent of all residential building fires, they were a leading cause of civilian fire deaths, accounting for 14 percent of fire deaths in residential buildings.
So vaping maybe considered a little safer in that regard if my maths is correct.
How do we know there wasn't first a fire that caused the vape pen to explode? What brand was it? Was it modified? The quality of news services today sucks.
Absolutely, especially according to the statistic they put in the article…
"More than 195 electronic cigarettes exploded or caught fire between 2009 and 2016"
That's an average of between 27 and 28 per year, so compared to the stats you posted, I would say vaping is still much safer…its just such a shame that only people who support vaping will view it this way…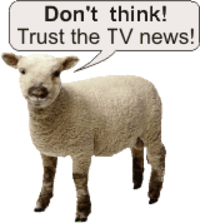 What we have here is a failure to communicate. Another media hack job. It's become the rule and not the exception.